In Pictures: The Yesteryear Truck and Machinery Show
---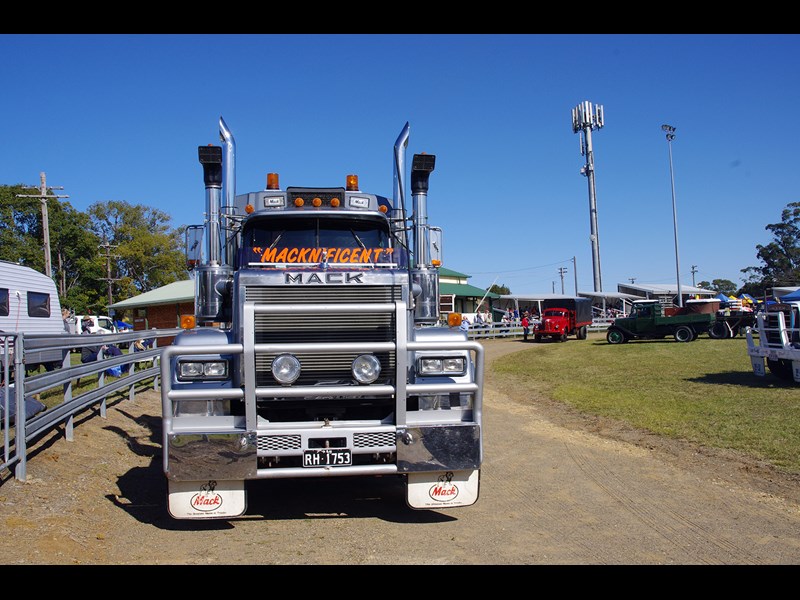 A 'Macknificent' Mack.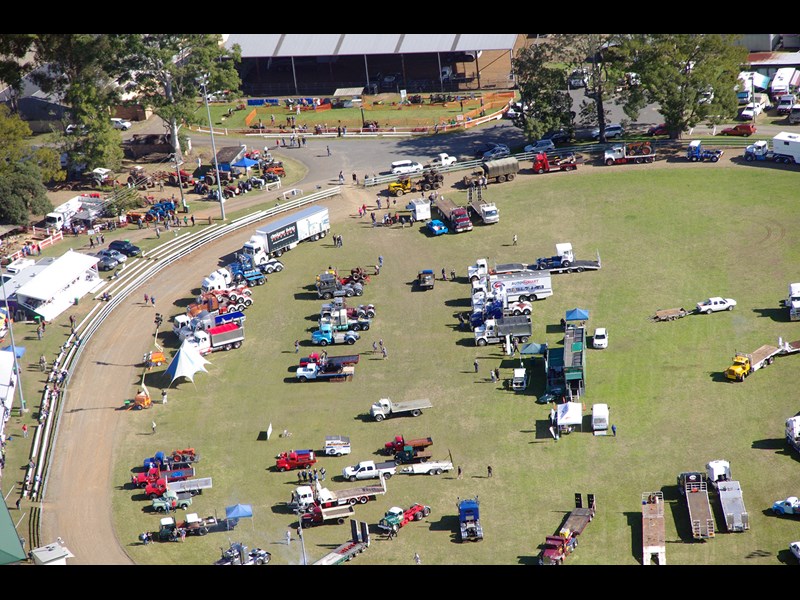 As well trucks, the show had market stalls, food and drink outlets, and live music.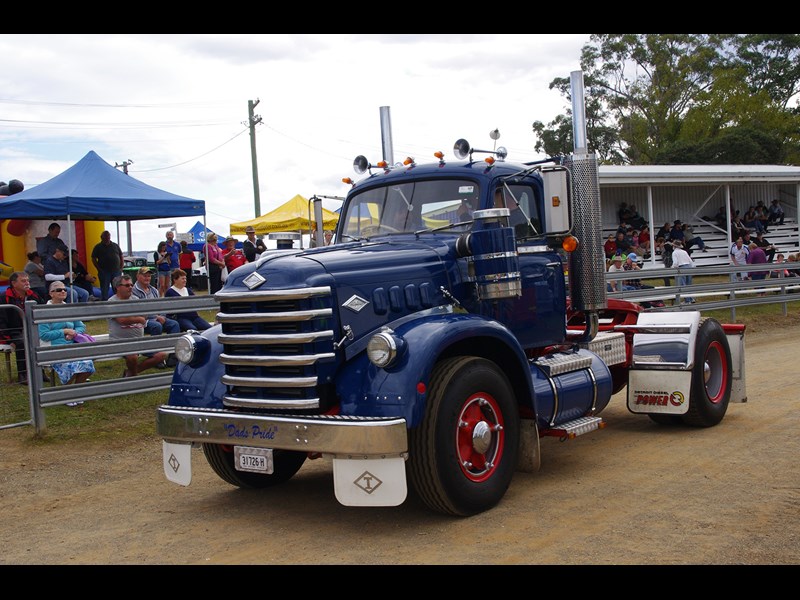 'Dad's Pride' makes its entrance.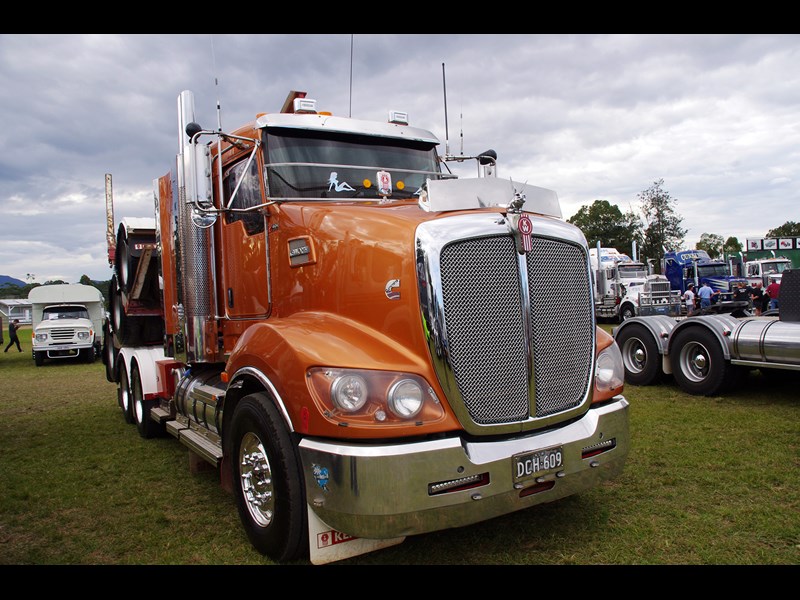 Dean Higgins' Kenworth T609 was one of the Best Working Truck winners.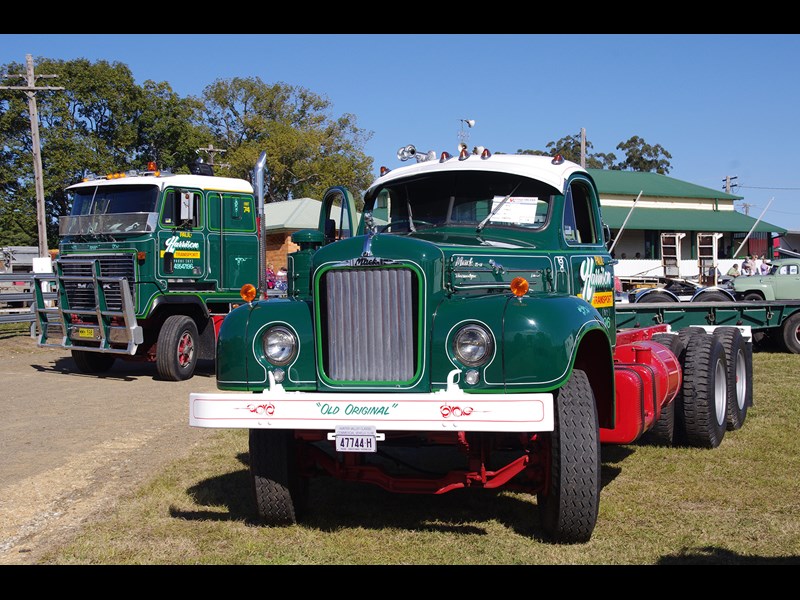 Harrison Transport brought 'Old Original' to Wauchope for the day.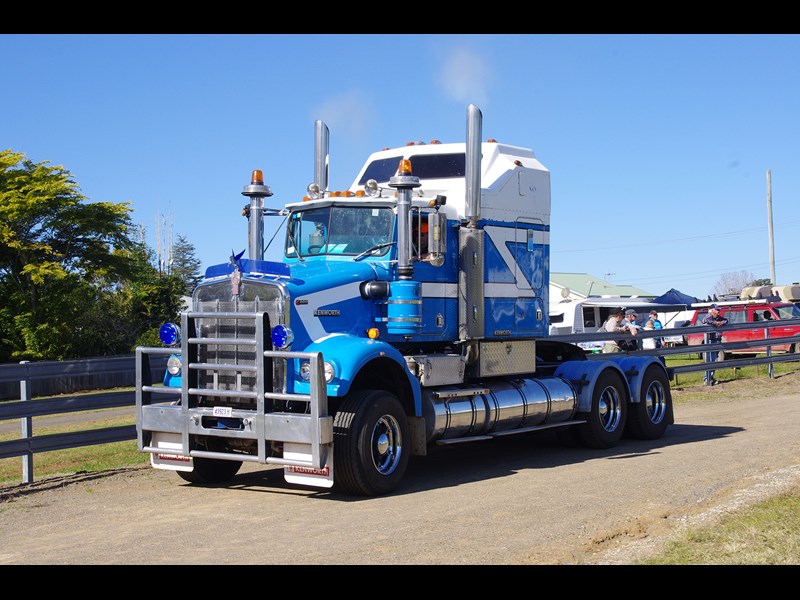 It wouldn't be a truck show without a Kenworth on display.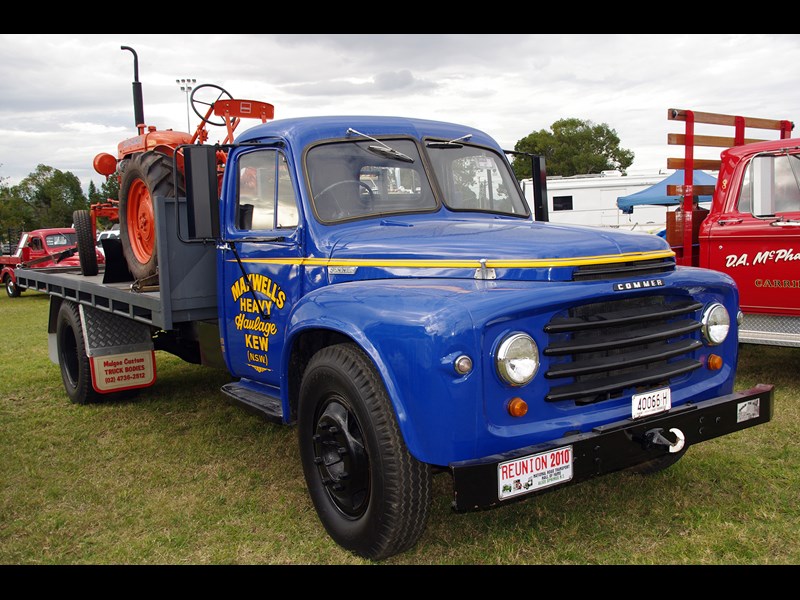 Kirby Maxwell's prizewinning Commer.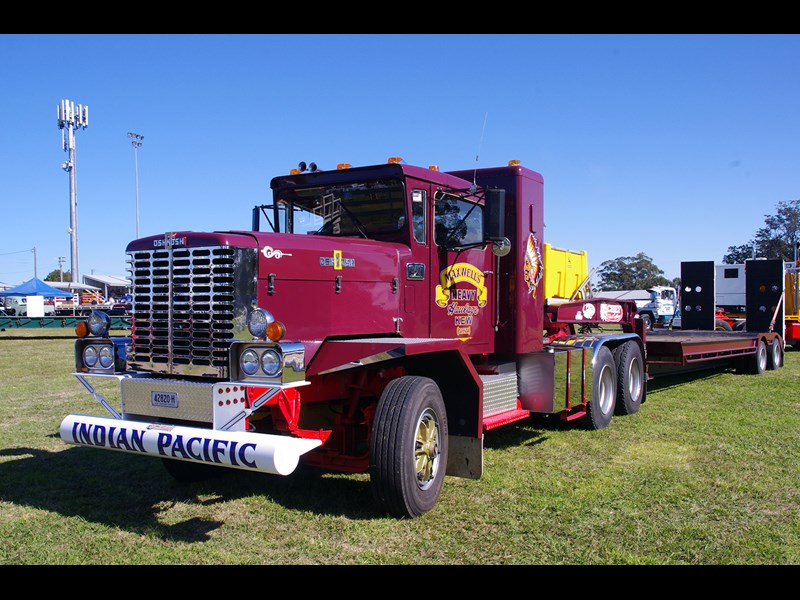 Kirby Maxwell's well-travelled 1970 Oshkosh.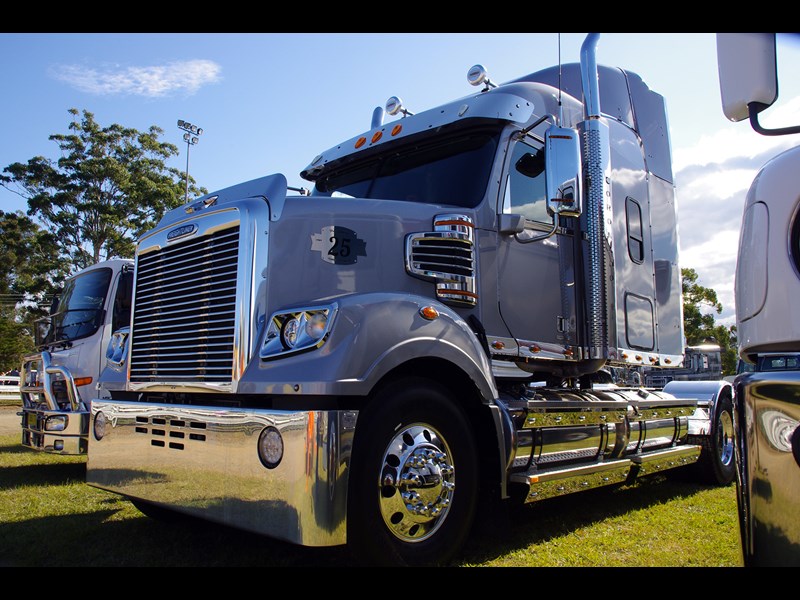 New models such as this 2014 25th anniversary Freightliner Coronado were also on show.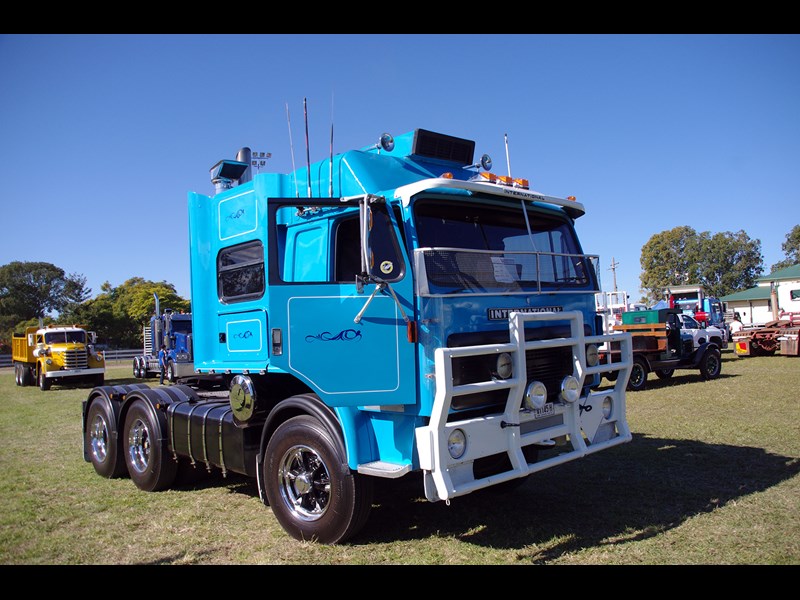 One of many International trucks that turned up on the day.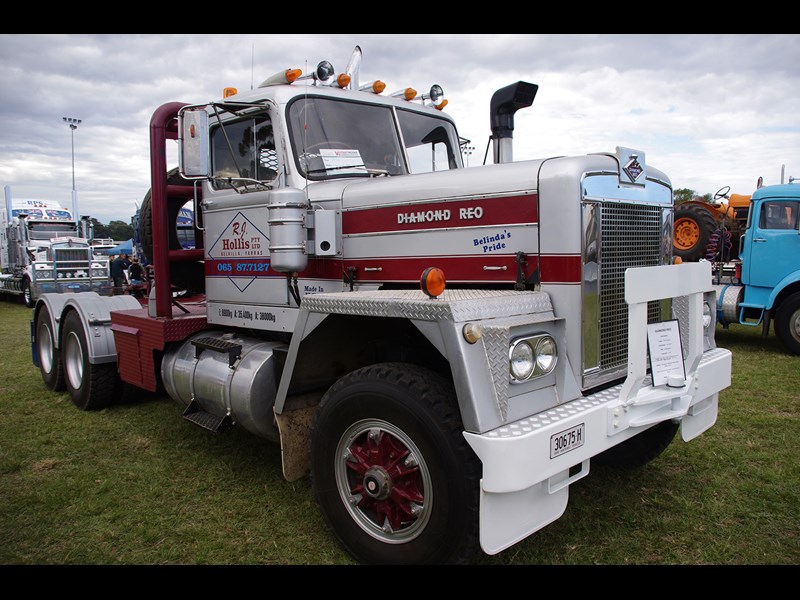 Richard Hollis' 1970 Diamond Reo.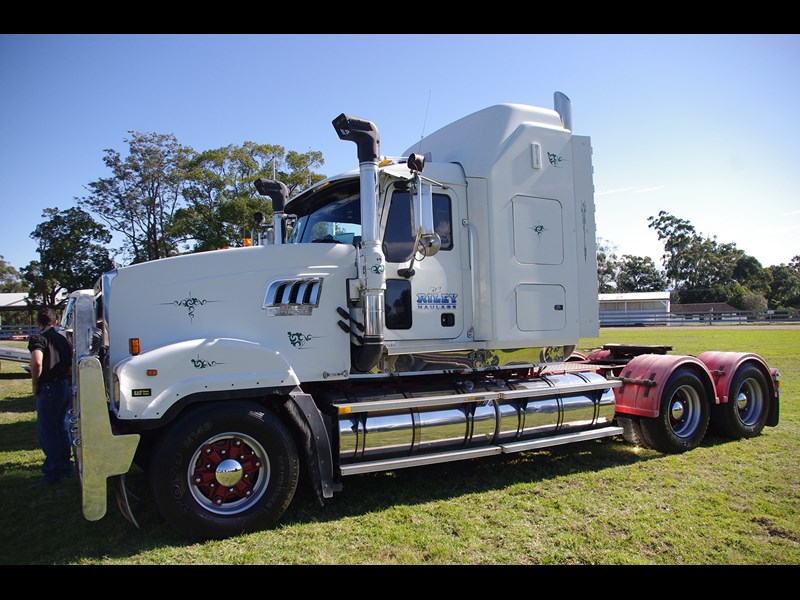 Riley Haulage's Mack Super Liner.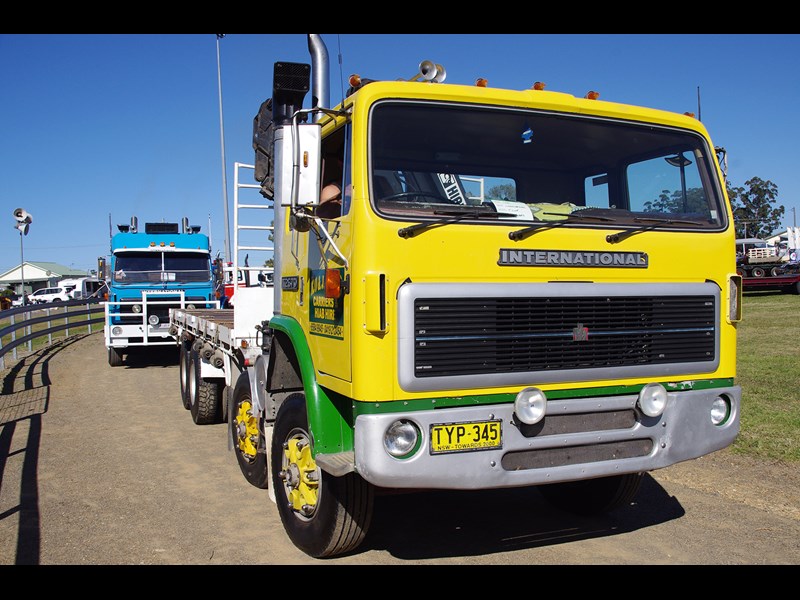 The parade of International trucks continues.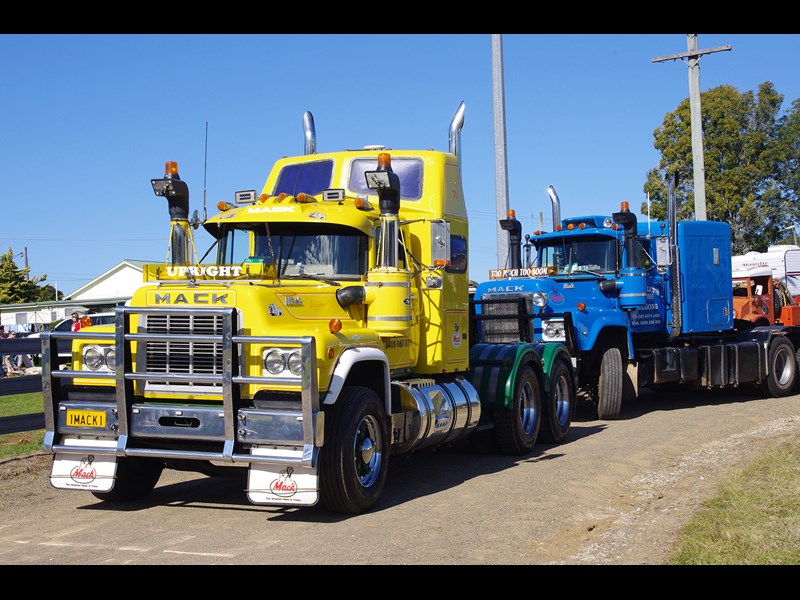 This pair of Bulldogs stood out.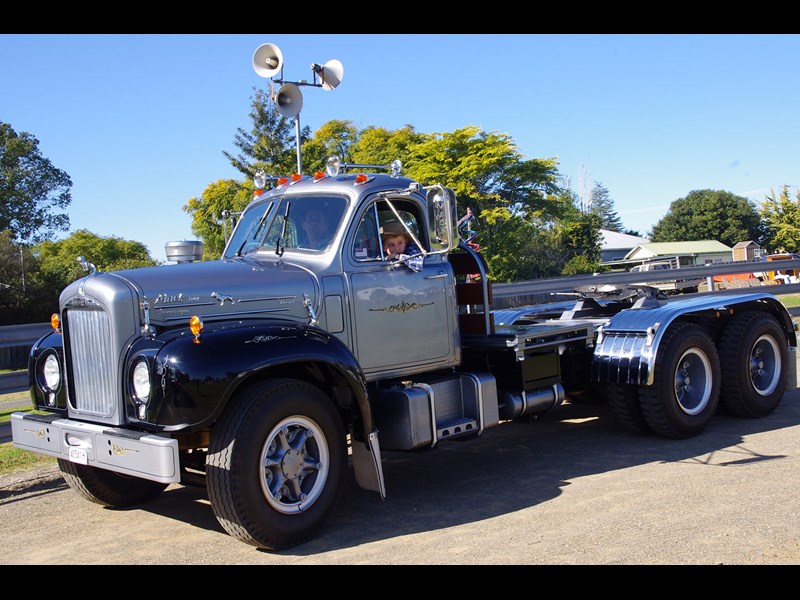 The vintage Mack turned heads.

This well maintained International made the trip to the Wauchope Showground.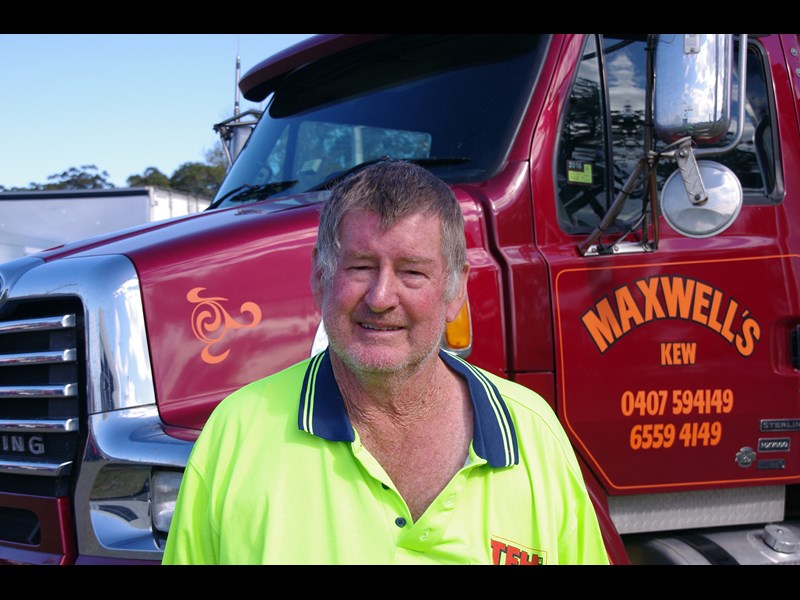 Truck show organiser Kirby Maxwell.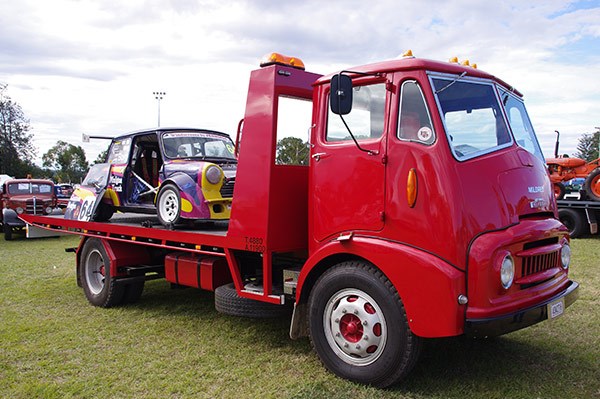 Charlie Borg's 1956 Austin MK3 was the best in its category.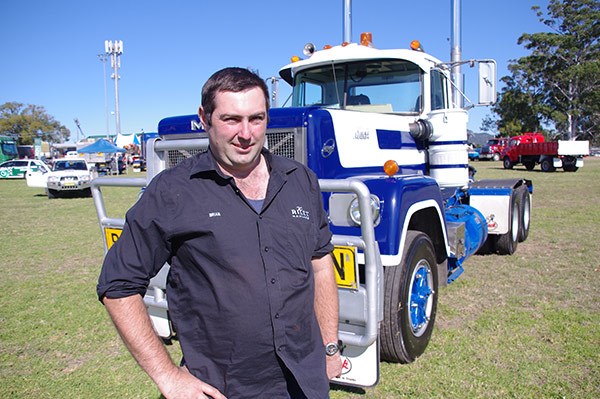 Brian Riley and his pride-and-joy 1980 MK1 Mack Super-Liner.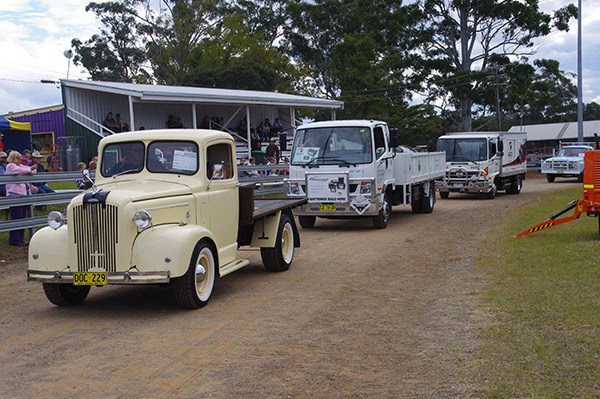 Mrs Doc Milligan's 1950 Austin L301 joins the parade.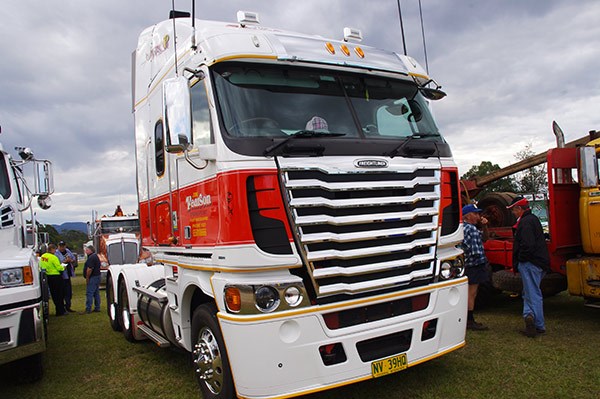 Pearson's Argosy was a runner-up in the Best Working Truck 0-2 years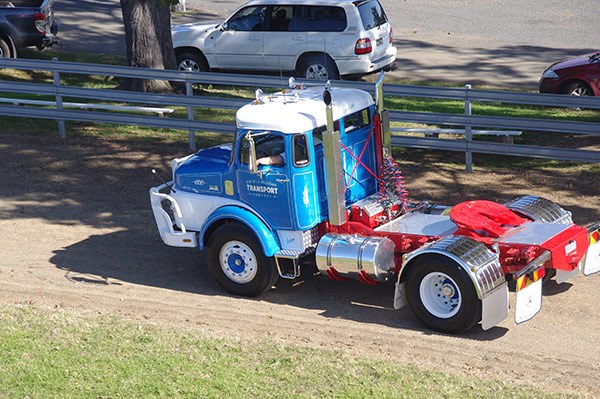 Milligan Transport's 1418 Benz was a trophy winner.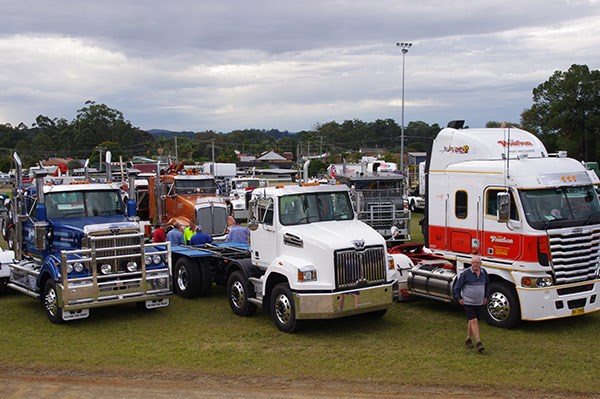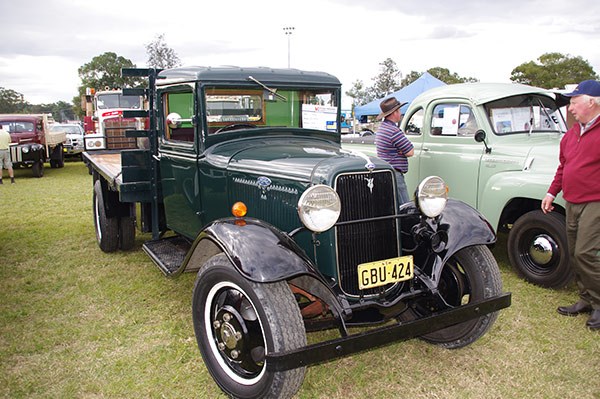 Bob Bucholtz's 1934 Ford.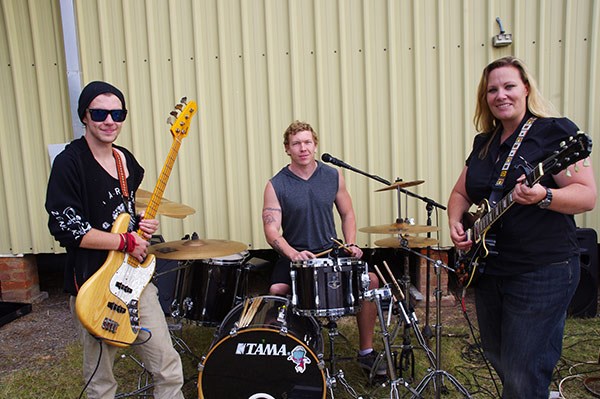 Port Macquarie band Tools Of The Trade kept the music pumping.

Relics, classics and vintage trucks took over the Wauchope Showground for the annual Yesteryear Truck and Machinery Show.
­­With an impressive line-up including old Dodge, Mercedes-Benz, International and Diamond Reo trucks, plus newer models such as a 2014
25th anniversary Freightliner Coronado, the Yesteryear Truck and Machinery Show at Wauchope was always going to a winner.
Among the other attractions on the weekend of July 11 and 12 were B-model Macks, 1960 Ford F600s, a 1972 Acco, a 1968 Bedford, Austins from the 1950s, some vintage Whites and an ex-Army Mack NR9.
Market stalls, food and drink outlets, and live music from Port Macquarie band Tools Of The Trade added to the festive atmosphere.
Kirby Maxwell organises the truck side of the event and had three of his own trucks on display — a Commer, a Sterling and his well-travelled 1970 Oshkosh.
"It's getting bigger and better than ever," Kirby says of the show.
"There's some beautiful machinery, and they've come from Queensland, they've come up from down the south coast, and they've come from Gulgong out in the Riverina."
Trucks also arrived from Penrith, and there was good Hunter Valley representation.
In a previous life, Kirby sold the 1960 Commer to a customer in Yarrahapinni, near Coffs Harbour. He found it around eight years ago, sitting in the bush, rusted away. He brought it back home and restored it.
Similarly, he sold the Oshkosh in 1979. It passed through three owners before he rediscovered the old truck in Adelaide, buying it back for more than its original price and spending "heaps and heaps on it".
The Sterling, which he has owned for six years, has a steerable tri-axle underneath.
Another 'golden oldie' (pardon the pun) was Michael Golden's 1962 Diamond T 921, now with an NTC-230 Cummins replacing the original NH-220.
Michael's son Dean explains that the Diamond T, which his father bought 20 years ago, has a 10-speed and a 4-speed joey 'box, instead of the original 5-speed.
"It came from Kempsey, originally a log truck," Dean says.
"It was bought brand new in the Macleay area around Kempsey, so it's virtually stayed there its whole life."
Standing next to the yellow Diamond T on the Wauchope Showground oval was Dean's own drive, an immaculate blue Kenworth T950 with a Cummins Signature 600.
Showstopper
However, the star of the show was a 1943 NR10 Mack, recently brought back to running order by Richard Hollis of the Yesteryear Truck and Machinery Club.
Brian and Katie Smith, who operate Brian Smith Timber Transport at nearby Walcha, donated the truck to Richard, now semi-retired, in a bid to have it ready for the event.
"I've known the Mack for 60 years of its life," Richard explains.
"It used to drive past our house up the Oxley Highway.
"When I was ready to get in a school car, it would go past in the morning with a load on, and the left hand door always swung in the breeze."
In those years Glen Cook of Wauchope owned the truck, using it logging from the late 1940s to the late 1960s. It later sat in Glen's property at Yarrowitch for many years before moving to the Smith's timber transport yard.
"They asked me I wanted the truck, and I thought about it for a few days and said: 'I'd love to get it back to where it belongs'," Richard recalls.
Richard picked it up on November 9 last year and has worked on it ever since.
"The motor wasn't going, the injector pump needed a rebuild, and the water pump and radiator. I put 10 brake boosters on, used 72 air fittings on the brake systems, and she's running pretty good."
He also repaired the mudguards, and straightened the bonnet, receiving help from locals who supplied parts, including lights, for the truck.
Richard says the United States military originally brought the Macks to Australia to cart supplies from Alice Springs to Darwin during World War II. After the war the trucks, with a fixed tray and 22ft (6.7m) dog trailer, were surplus.
"What's unique about this truck is that it's got a Rolls-Royce engine that was fitted after the war by the loggers," he adds.
For the time being, Richard is happy for the NR10 Mack to remain in its current rustic state.
"I'll keep it original, how I used to remember it," he says.
"I can't afford to restore it at the moment, so I'll just keep it running. Everyone's happy with the way it is.
"It's good to get it back to where it originally ran."
Mack inspiration
Not quite as old as the 1943 NR10 but more striking was Robert Hall's 1964 Mack B61. Coincidentally, it was the old ex-logging trucks that whetted his appetite for the bulldog brand from an early age.
Robert bought the B model Mack around five years ago, taking two years and around $130,000 to restore it to its former glory.
Although he opted out of the industry in 2006, he still keeps an interest with evergreen trucks such as the Deutz, as well as older Super-Liners, one of which he brought to the Wauchope event in pristine condition.
"I had some trucks on the highway — truck and dogs —anywhere between Pakenham in Victoria and Townsville.
"I carted a lot of grain, but got out of that."
Brian Riley was another to arrive with two Macks, although he also brought along a 1968 Bedford. Brian's company, B C Riley Haulage, is based at Yarraville, just outside of Kempsey. Although he runs interstate, buying and restoring trucks has become equally as important to him.
Along with his grandfather, Brian began restoring the 6354 Perkins-powered Bedford in the 1990s.
"I took over the restoration, and you see it today in its former glory," he says.
The second oldest truck among the three was a 1980 MK1 Super-Liner day cab, which Brian bought in 2010 and finished restoring it in January last year.
"I ran it full-time interstate," he explains.
"It's got a big cam 3400, 18-speed Eaton, with a 44 back end, road train rated to 120-tonne."
Running long-haul in day cab would ring the alarm bells in today's trucking environment, but not so with Brian.
"It's called 'go and buy a swag and start off'," he laughs.
He explains that, with one of his other trucks involved in an accident, he needed a truck in a hurry, so put the old Super-Liner to work.
"I decided I'd like to do it the old way, and I did it for 12 months, driving from Ballarat to Queensland every week, with no heater, no air-conditioning and with no interior.
"It's only got a steel floor with a hole that you have the gear stick through."
Brian says he enjoys driving his newer Mack, a 130-tonne-rated 2006 Super-Liner with C15 Cat and 18-speed box, but for sleeping he prefers the day cab.
"I love how I did it," he says.
"I went everywhere in Australia in this thing, every state.
"I think everyone's woken up the next morning next to this truck parked with a swag underneath it, swearing and cursing, and saying: 'how the hell are you doing that?'.
"I've had photographs on Facebook and other people sending me photos of finding this bloke lying underneath the trailer," he laughs.
"I have been presumed dead a couple of times."
According to Brian "if it hasn't got a dog, you don't want it".
"We've got a collection of six trucks at the moment, three are in various stages of restoration, and we're purchasing more all the time."
Brian has been to every Yesteryear Truck and Machinery Show at Wauchope since its inception.
"We support vintage truck shows; it does more for the industry than anyone could dream for," he says.
"You can put a lot of money into the industry and put a lot of advertisements, but take a young bloke around that's five, seven or 10 and show him old trucks and tell him that you used to see them parked in the street, or you used to unload or you drove it, and you can't beat it.
"They might have been great back then, but they are part of our history now."
During the day, the majority of trucks took part in a parade around the showground oval's perimeter, giving the ground announcer the opportunity to detail each truck's credentials.
According to Kirby Maxwell, the number of vintage and classic trucks in attendance compared to previous years was "101 per cent".
For around a dozen of the exhibitors, the excitement continues into August and beyond as they will form a convoy, making the long trek to Alice Springs for this year's annual Road Transport Hall of Fame Reunion weekend which runs from August 25 to 31.
Cleary's classic
The lure of the Yesteryear Truck and Machinery Show extended down to the Illawarra region when Cleary Bros' recently restored 2000 Centennial Mack Trident made the trip north to Wauchope.
Cleary's plant operator Rob Paton drove the Mack to NSW mid-north coast with his "truck mad" son Mitch. It was the Trident's third show appearance since its restoration.
According to Rob, Cleary Bros' director Brett Cleary was on the lookout for a Centennial model to add to his collection.
"We only purchased it 12 months ago, from the Pilbara," Rob says.
"My young bloke found it on a website over there, so we sent the money over and brought it back and completely restored it."
Rob the Trident was bought sight unseen. Once back at Cleary Bros, Brett's uncle Denis checked out the truck's build date — October 20 — the same day as Denis and Brett's late father Brian's birthday.
"So it was meant to be," Rob says.
Rob says at first the truck was rough, but driveable.
"They stripped the chassis rails out, sandblasted the rails, and just built it up from there … every air line, every nut and bolt.
"But it's still the original cab and bonnet and sleeper and that, all the original tanks.
"One's got a bit of a ding in it, but they wanted to leave the originality there."
All restoration work was done in-house at Cleary's Albion Park workshop and the Bombo paint shop.
The artwork was decided upon between Brett, Rob and Les Lipinski, who runs the workshop, "over a few stubbies". They settled on a bulldog hitchhiking up the Cunningham Highway with a swag over its shoulder. Hence the Trident's nickname — the 'Cunningham'.
The Mack is powered by an E7 6 cylinder engine with a 12-speed Mack 'box, was number 25 in the Centennial models released in 2000.
It has a 4.6 diff ratio, and is 44,000lb (20,000kg) rated on Mack air suspension. However, it is destined to see little work at Cleary Bros, kept as a show truck or on display at Cleary Bros Historical Equipment Museum at Port Kembla.
"It's Brett's toy," Rob says.
"But if it needs to go and pick a trailer up, it'll go there."
Yesteryear Truck and Machinery Show winners
Category         Winner / Runner-up
Best Austin or Morris: Charlie Borg / Mrs Doc Milligan
Best Bedford: Andy Nash, Metropolitan Towing / Karl Coggan
Best Commer: Kirby Maxwell / Mark Johnston
Best Dodge: P Hand / T Davies
Best Ford: Bob Bucholtz / Bob Bucholtz
Best Diamond T or Reo: A Latimore / Mark Johnston
Best Chevrolet: Grant Burley / Dave Heapy
Best White: Charlie Borg / Ray Blyth
Best Mack: Mark Richardson / Robert Hall
Best Mercedes-Benz: Doc Milligan / Peter Little
Best Kenworth: John Knight / Joe Muscat
Best International or Atkinson: Jim Hill / D Kratzmann
Best truck not listed: Bruce Brown, Toyota 600 / Al Kimber, Foden
Perpetual Trophy Vintage Trucks: 1934 Ford, Bob Bucholtz
Best Working Truck 0-2 years: Dean Higgins, Kenworth T609 / Pearsons Transport, Freightliner Argosy
Best Working Truck over 2 years: Brad Pemberton, Kenworth low loader / Andy Nash, UD Tilt Tray
Best Fleet (3 or more trucks): Maxwell Heavy Haulage
Subscribe to our newsletter
Sign up to receive the Trade Trucks e-newsletter, digital magazine and other offers we choose to share with you straight to your inbox
You can also follow our updates by liking us on Facebook. 

Trucks For Hire | Forklifts For Hire | Cranes For Hire | Generators For Hire | Transportable Buildings For Hire