For the Kids - Townsville Convoy for the Cure
---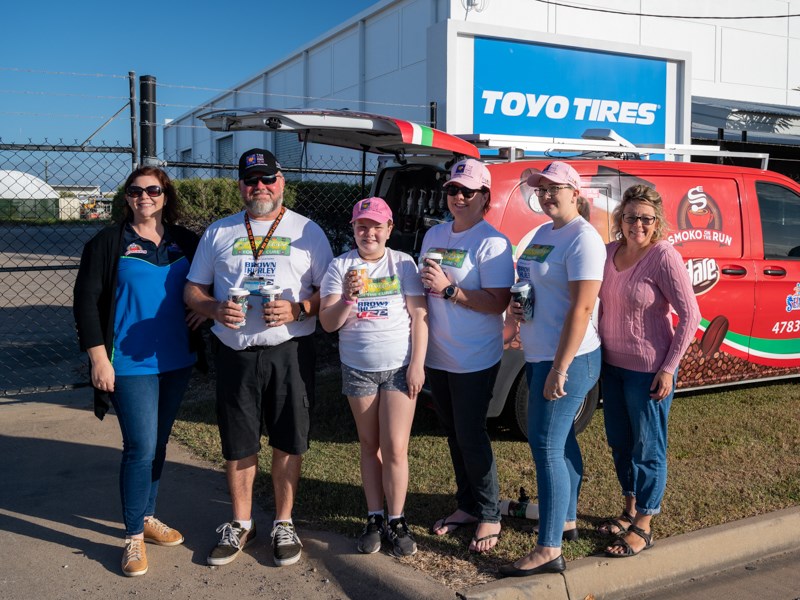 The lovely ladies from Smoko On The Run Rinelle Bailey (far left) and Allison Spenser (far right) were up early to provide much-needed refreshments. First in line were some of the Graduate School of Motoring team: Damian Gough, Sophia Gough, Belinda Marshall and Jessica Driver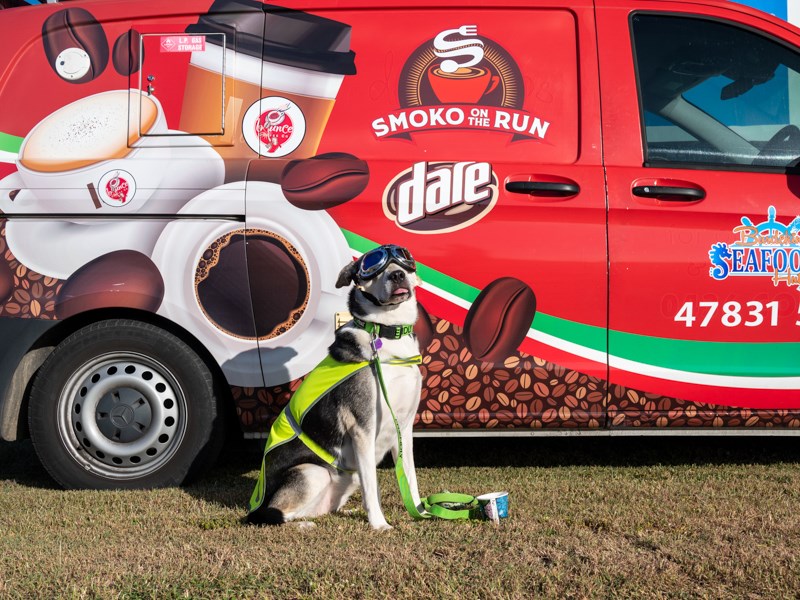 Local Instagram celebrity and therapy dog @Gidget0707 lines up for his 'dogicinno'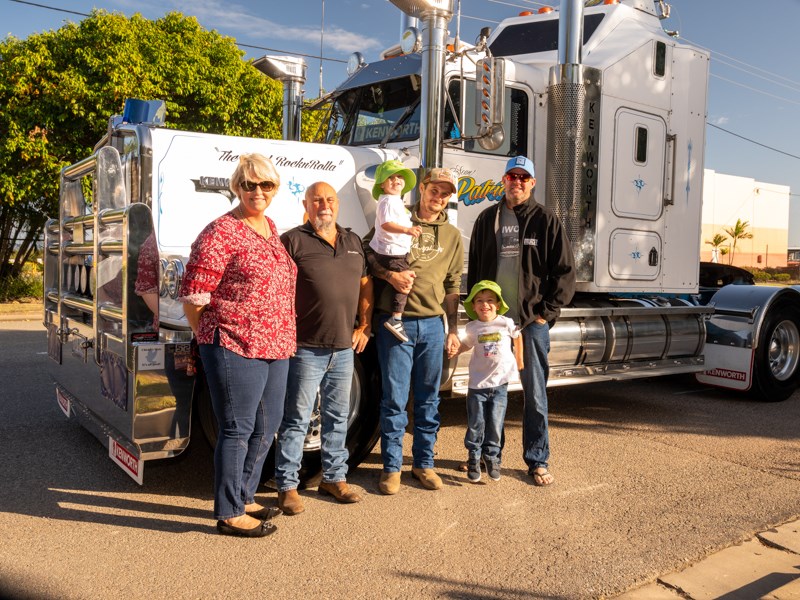 It's all about family and all about the cause. Sean Spriggs drags the family in, holding Ben with Cash beside him. Annette and Darren Spriggs along with Clint Ferguson joined the photo – and let's not forget the 1985 W model in the back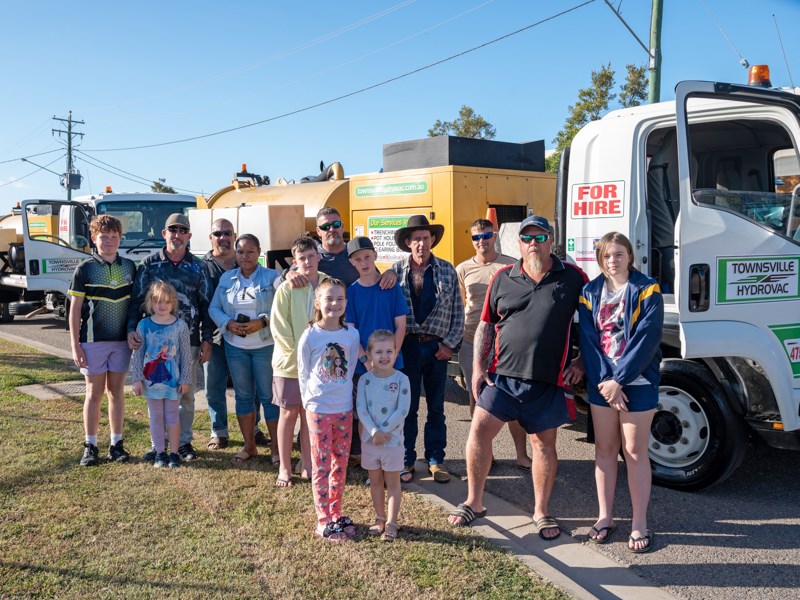 Some of the Townsville HydroVac team; another local company that really gets behind the cause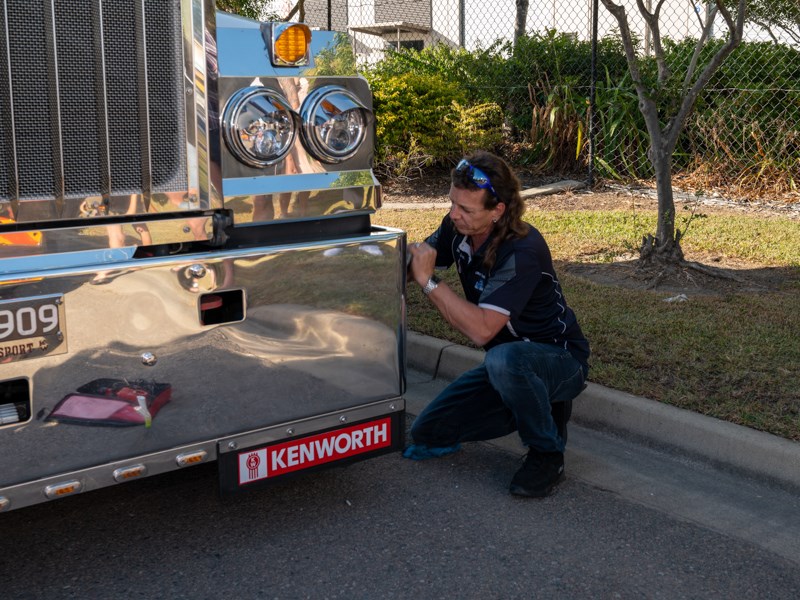 It may be all about the charity but for Drains Transport driver Mattie J it's also a little bit about the shine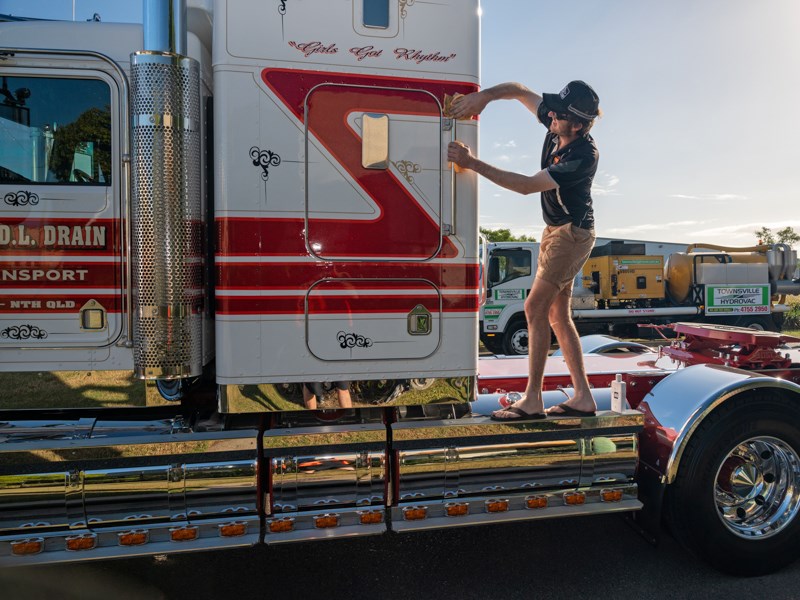 Ryan Drain from Drains Transport doing some last-minute detailing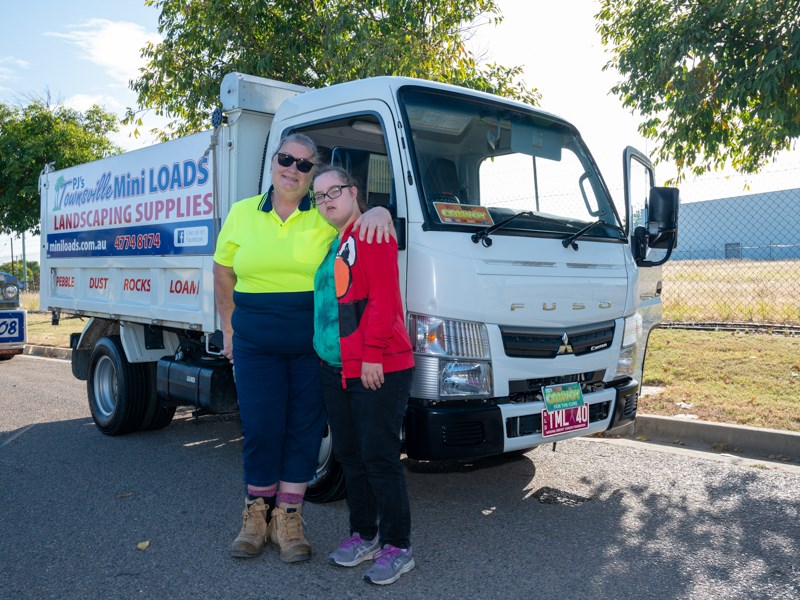 Tracey Gibb and Livian Gibb from PJs Townsville Mini Load stand proudly with Tracey's 2019 Mitsubishi Canter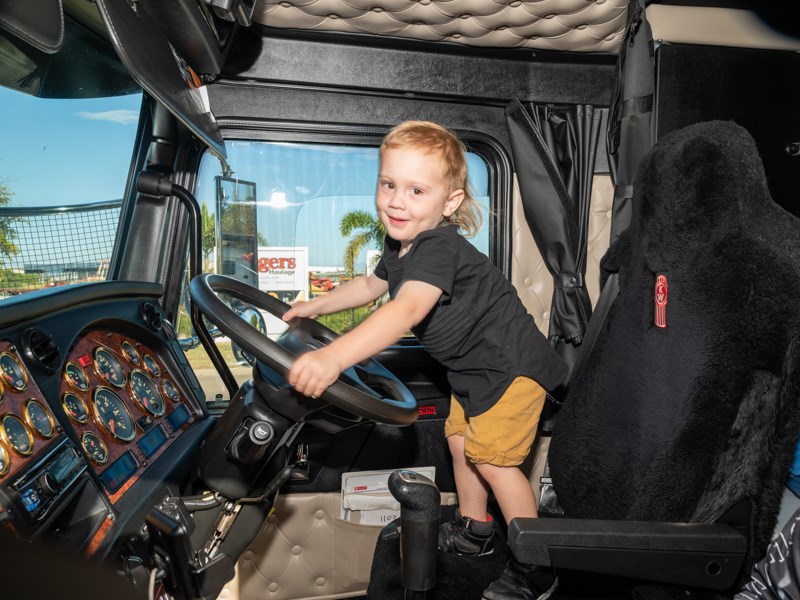 This youngster looks the part but he had a few issues getting his feet to the pedal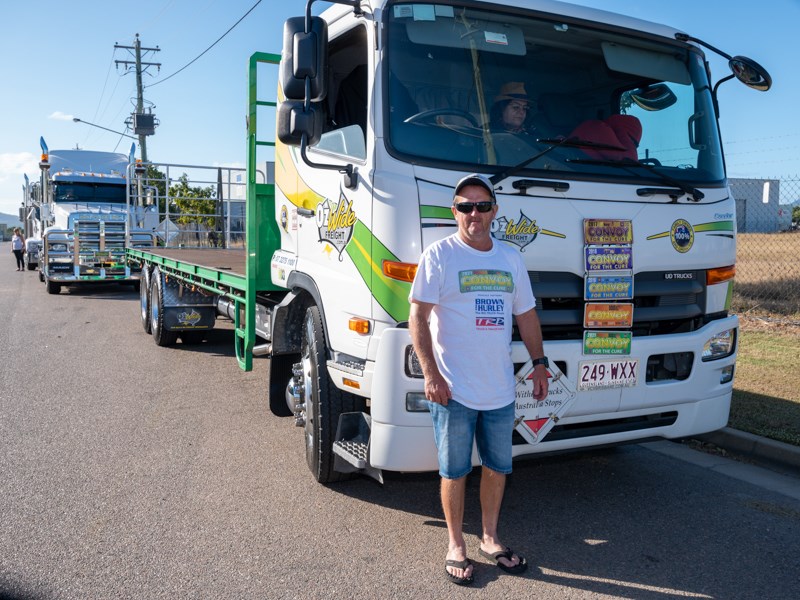 Another company with a huge presence in North Queensland is Brisbane's OzWide Freight, represented by Robert Cawthorne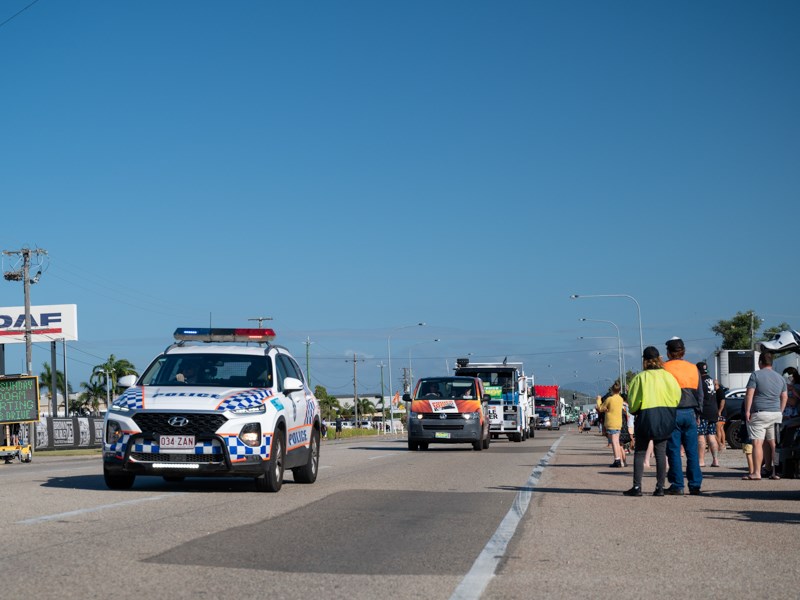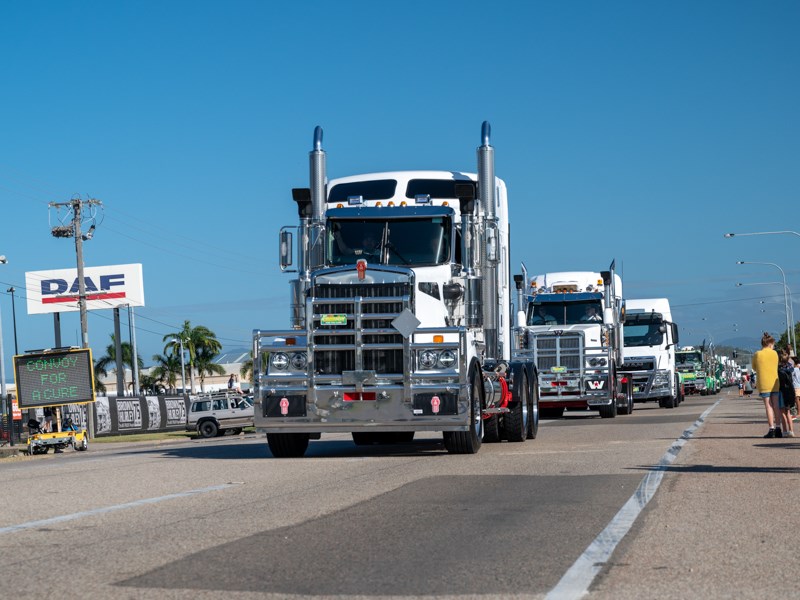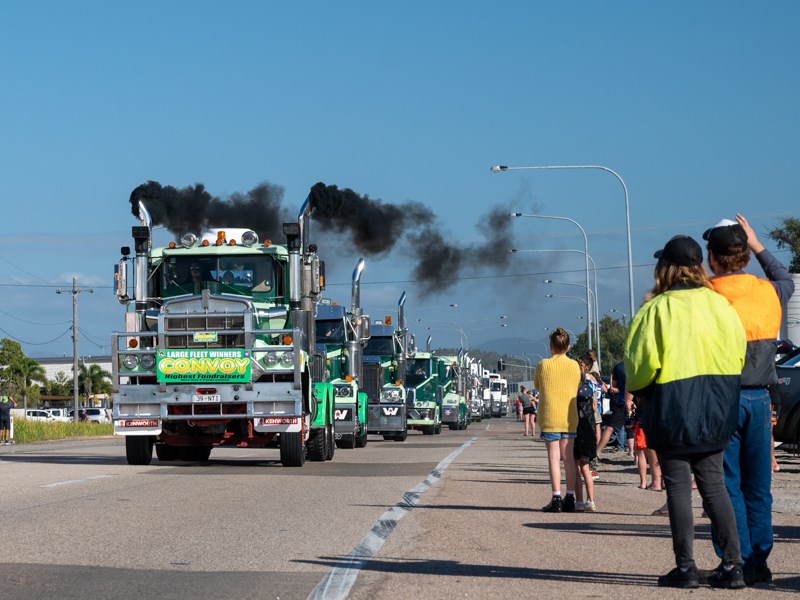 Nortrans' loose with a few smoke signals for the crowd and they loved it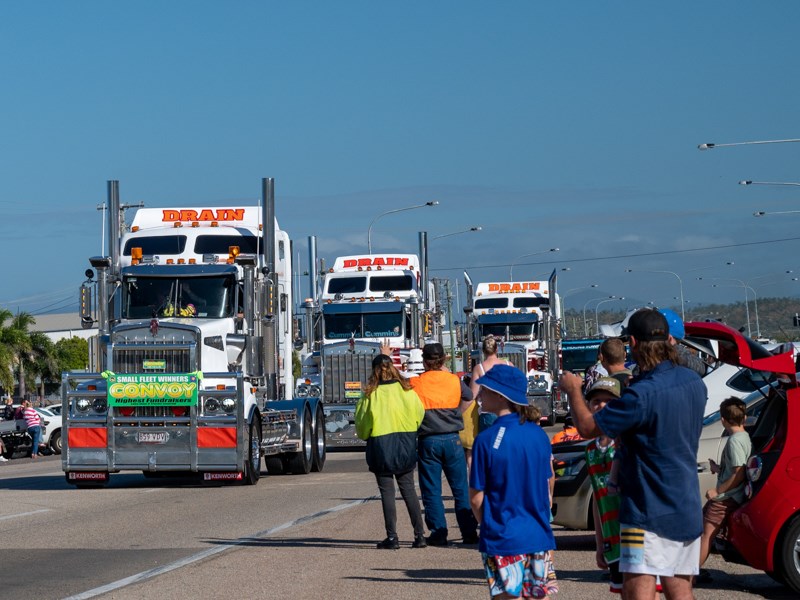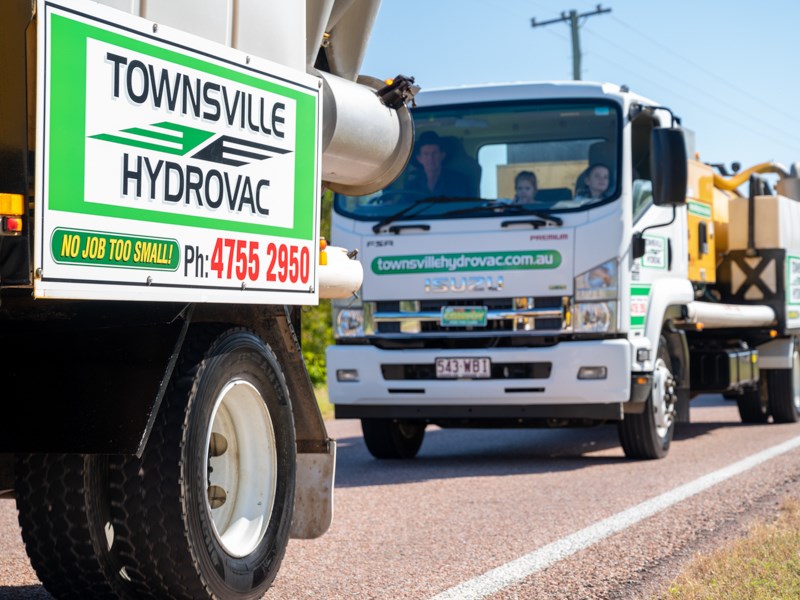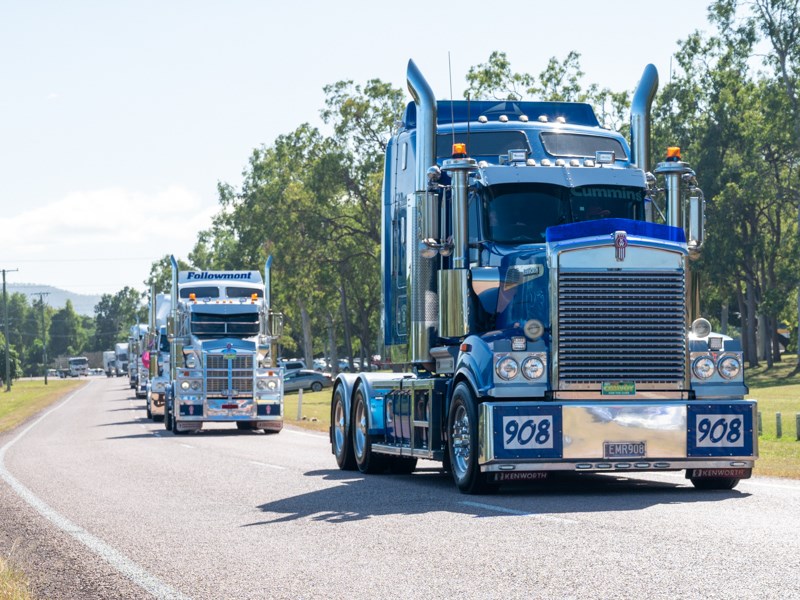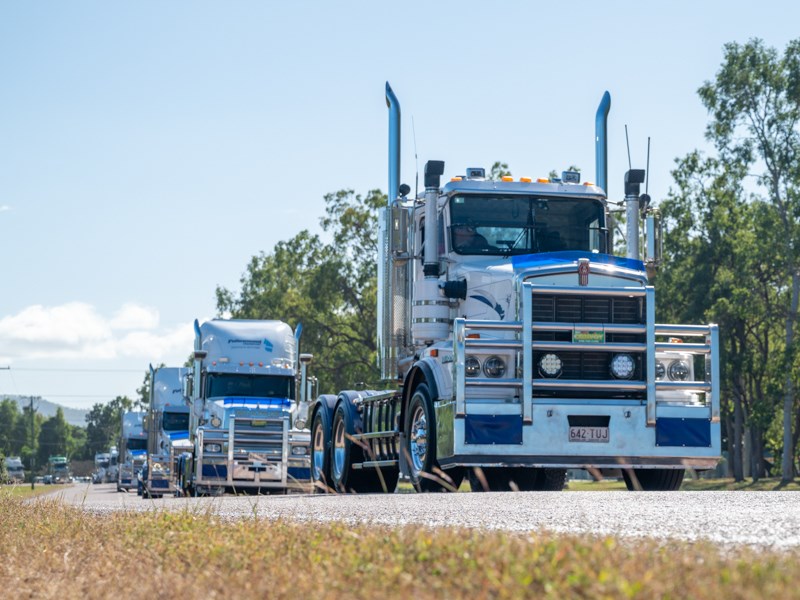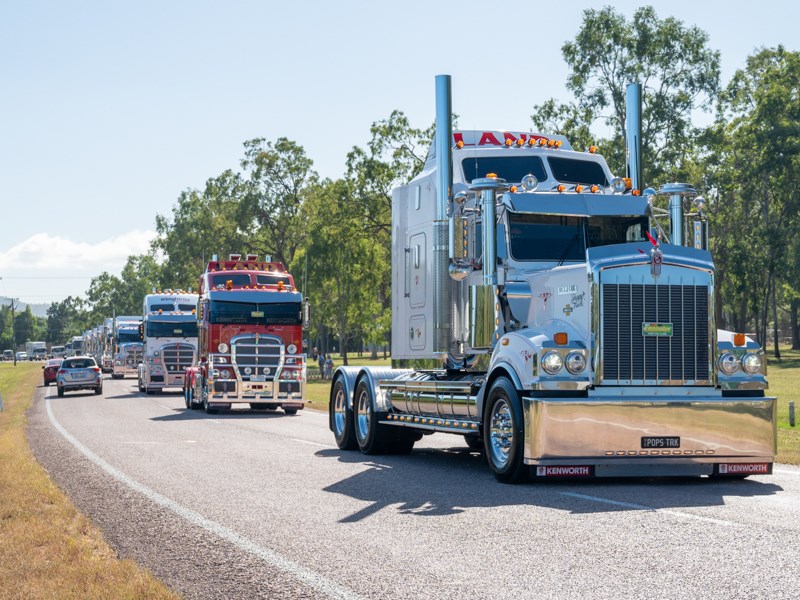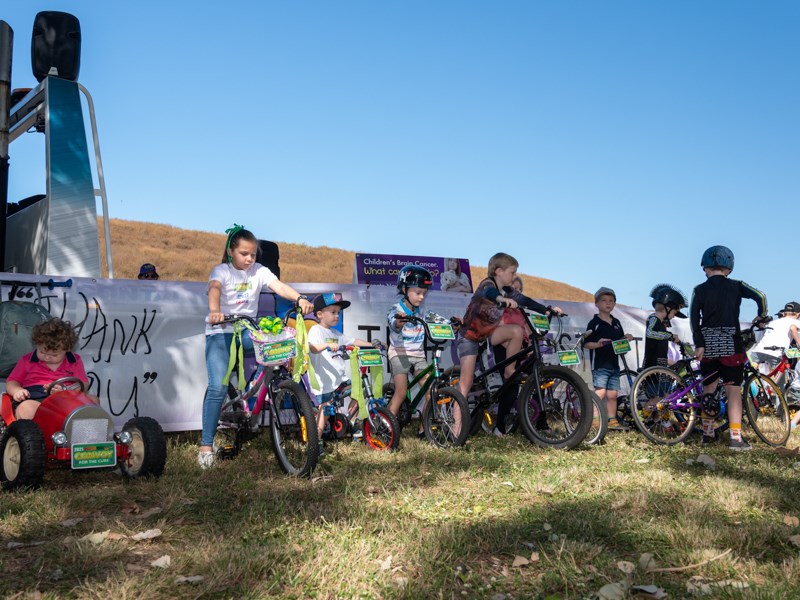 The kids are all lined up and eager to go for the specially-constructed Kids' Convoy route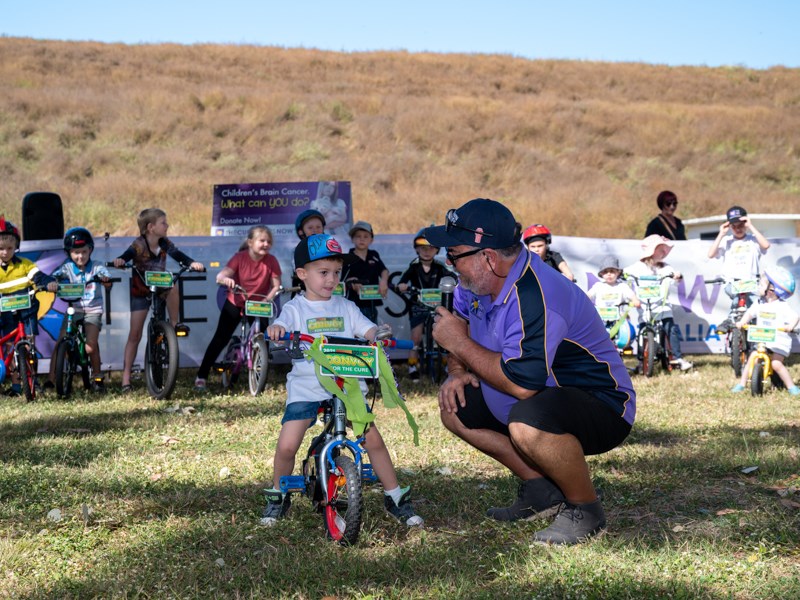 Todd Martin interviews one of the convoy kids as he sets off on his lap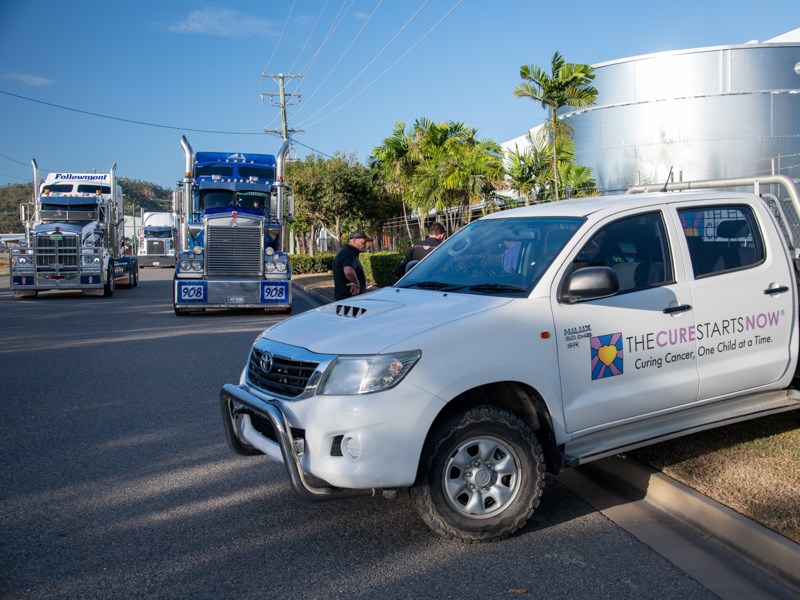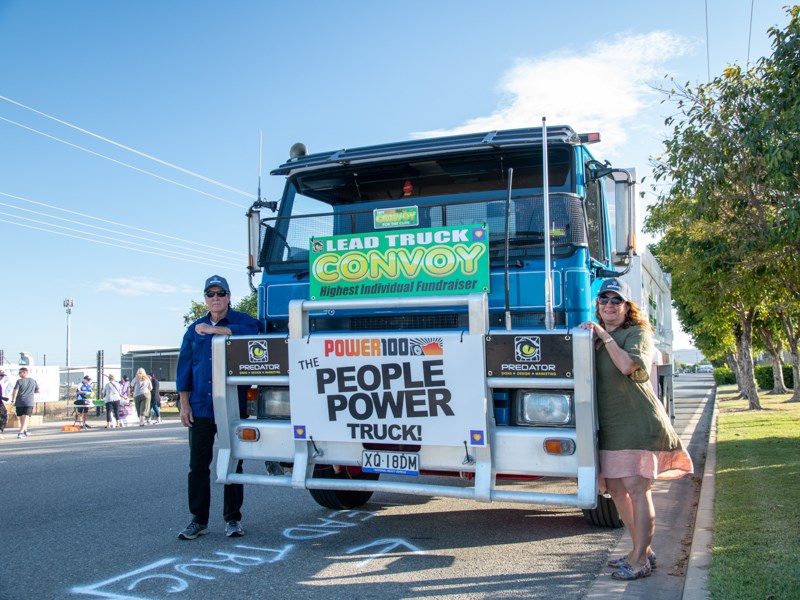 The lead truck for this year's show was a refurbished 1985 Scania 112 6x4 tipper, owned by Ross Gofton of Ingham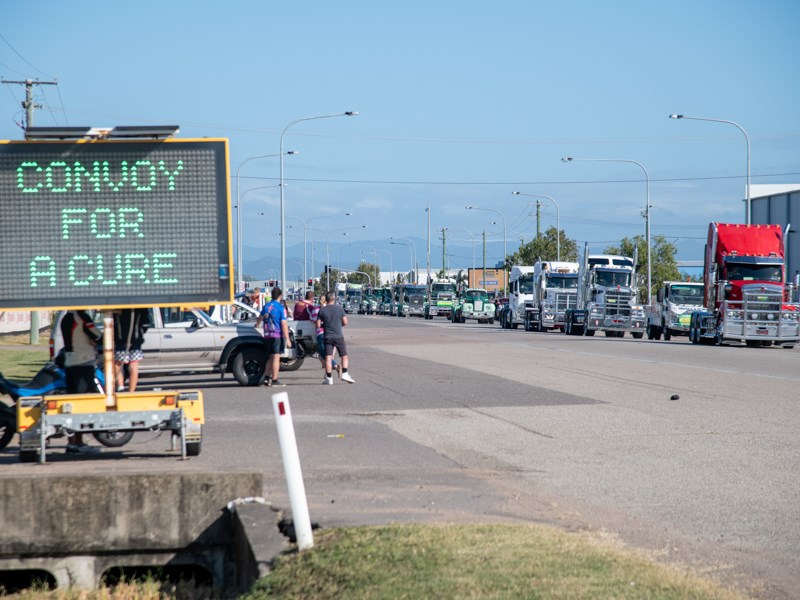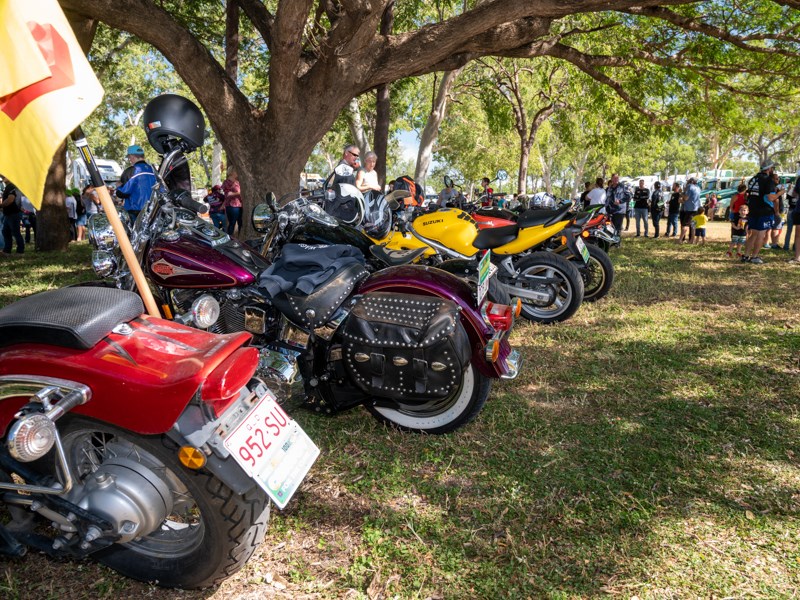 The convoy isn't just about the trucks; a huge array of beautiful bikes were also shined up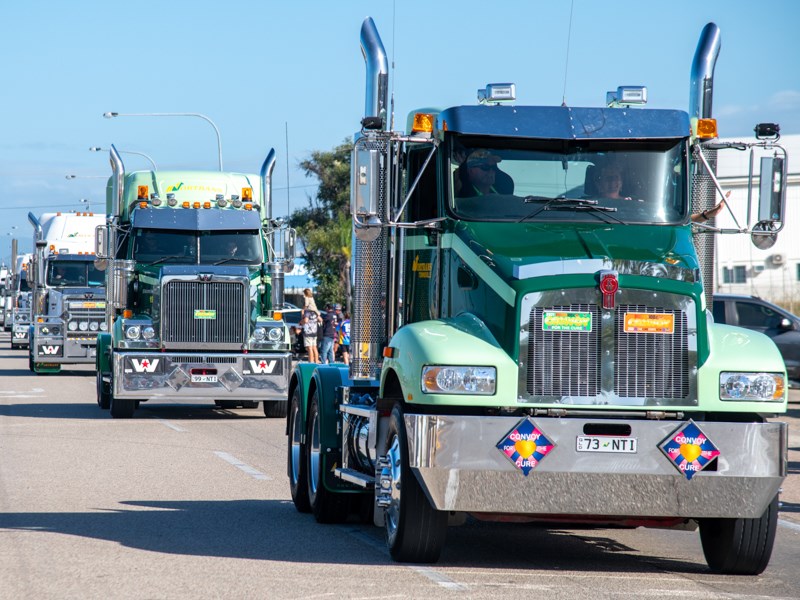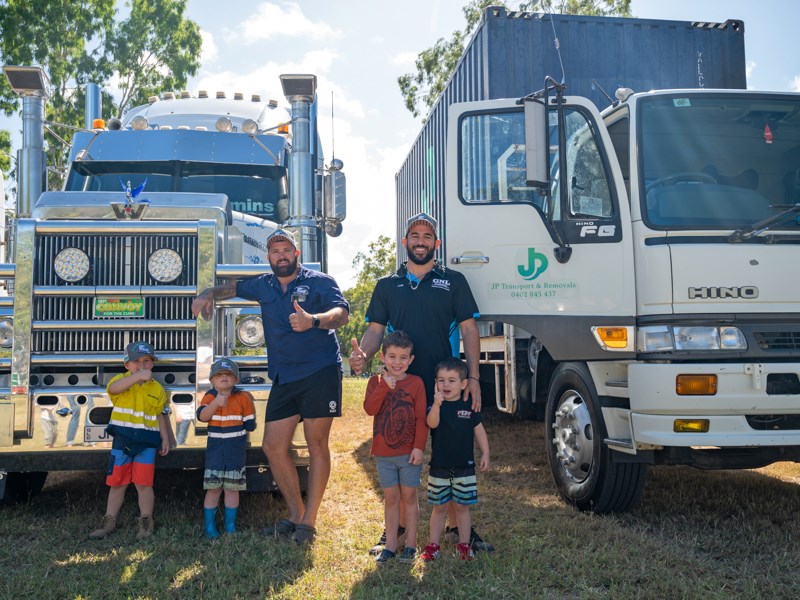 Two of the drivers from JP Transport, Justin and Louis, had the kids – Zaiden, Coen, Michael and Elais – out truckin' for the day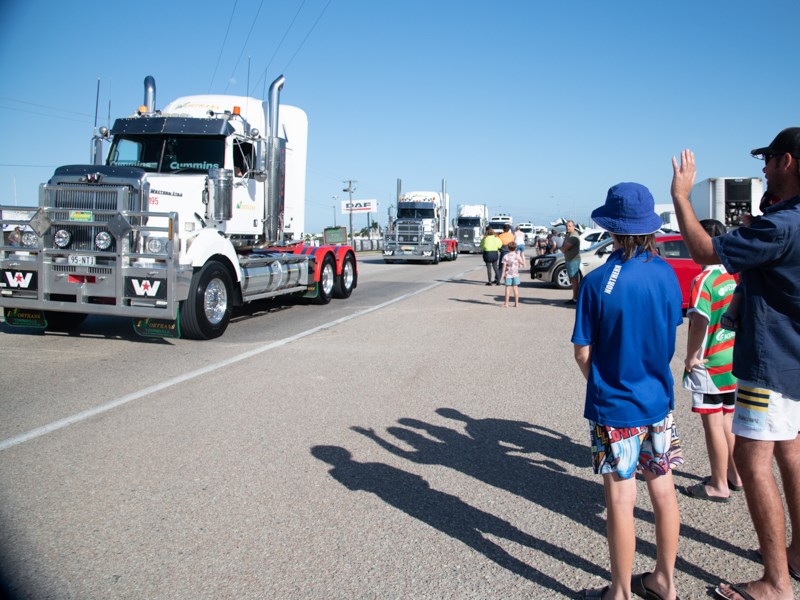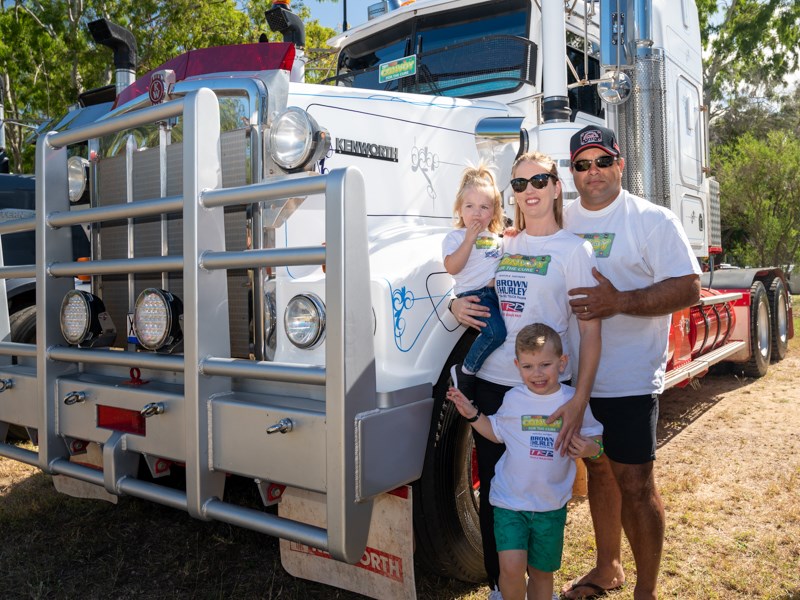 The Cal Diesel team of Luke and Courtney Murr with their kids Hudson and Addison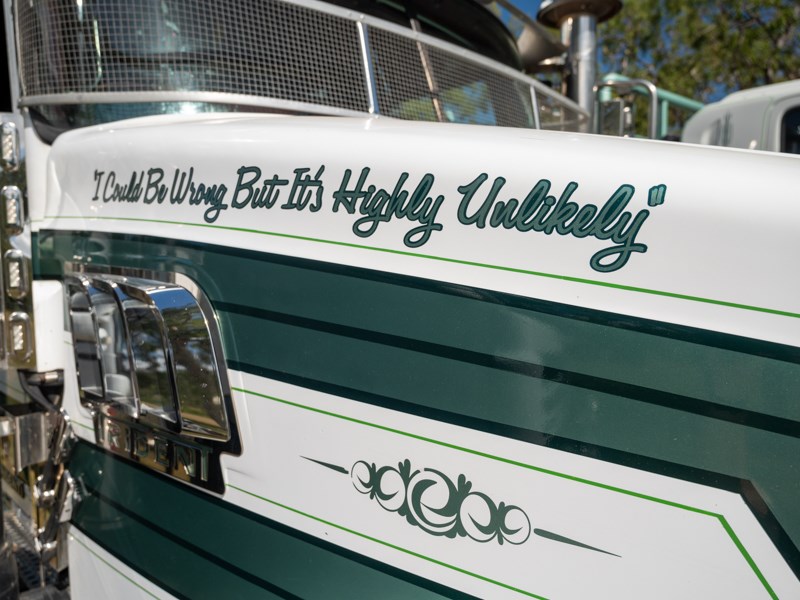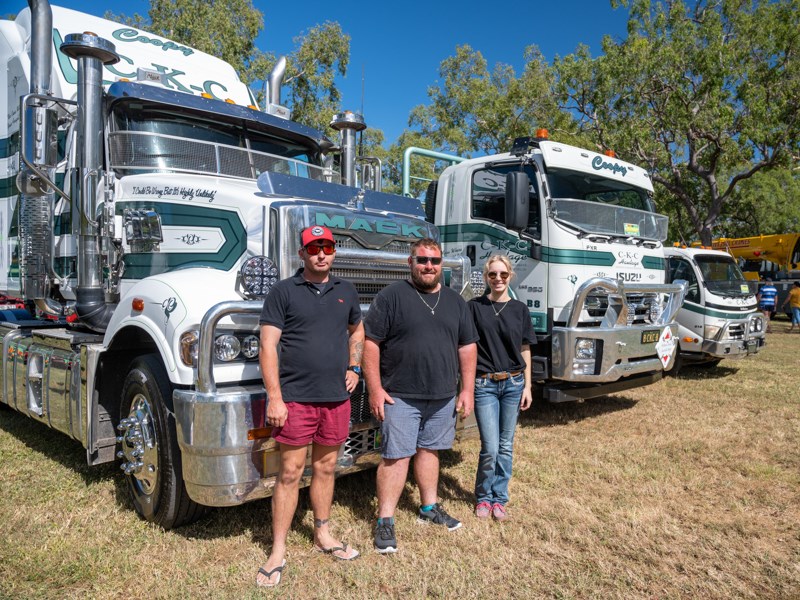 CKC Haulage turned up with a full spread of sizes – Caleb Bryce was driving the big 2015 Mack Trident, Barry Jarvis was behind the wheel of the HR Isuzu, and Taylor Ashley-Cooper had the keys to the shiny little Hino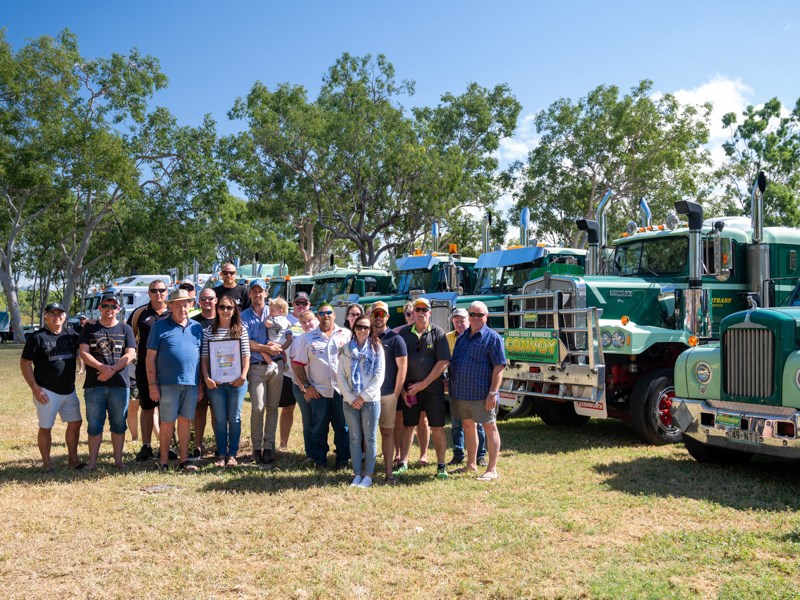 The Nortrans' fleet is a huge participant in the Convoy for the Cure event and, once again, the trucks were there in droves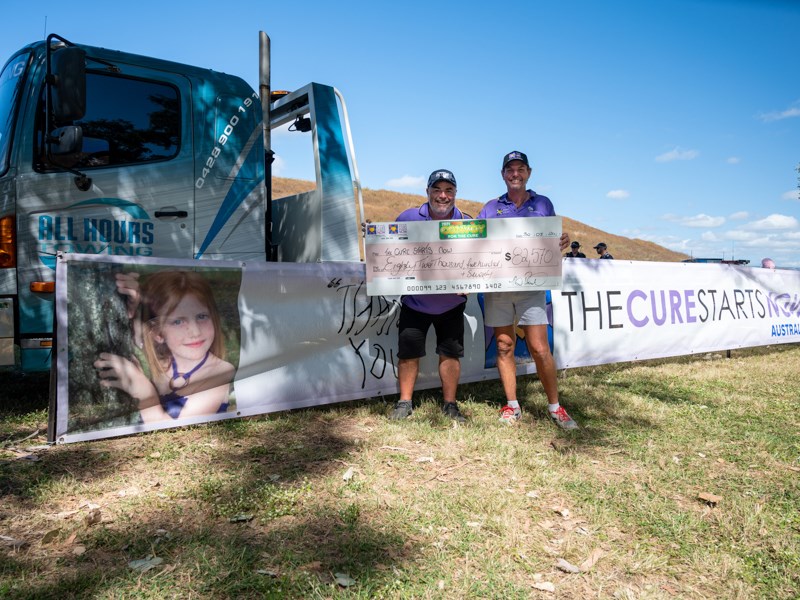 Todd Martin and Ren Pedersen stand proudly with the novelty check for $82,570. Before the day had finished, though, that number had increased, with more money flowing in during the event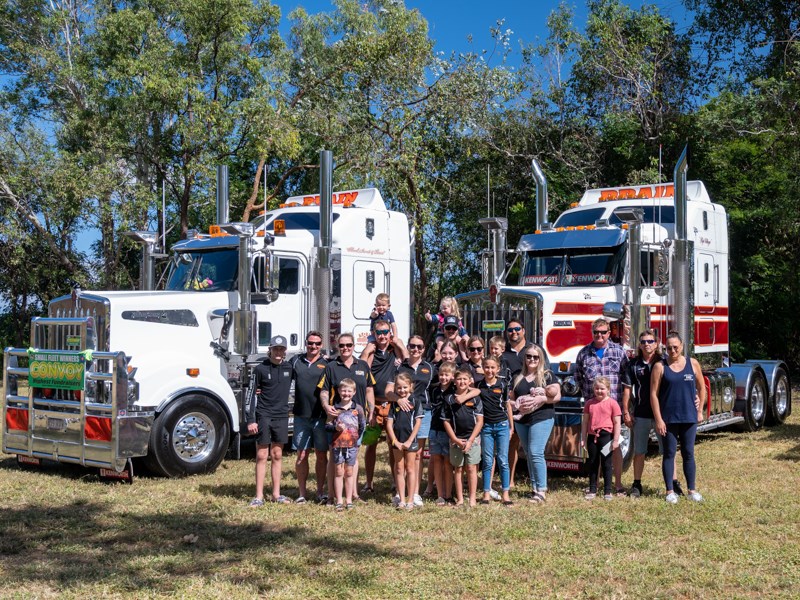 Although the Drain Transport team had just three stunning rigs in the convoy, there were plenty of friends and family there to support the day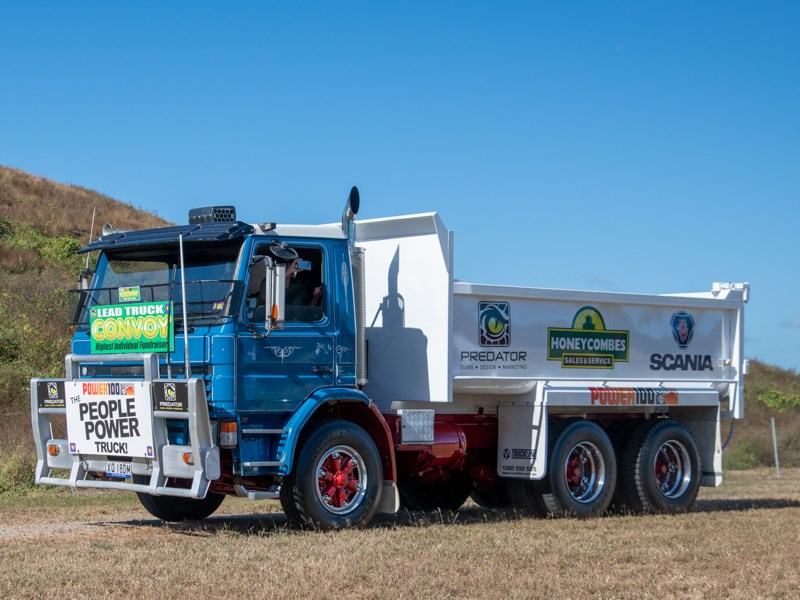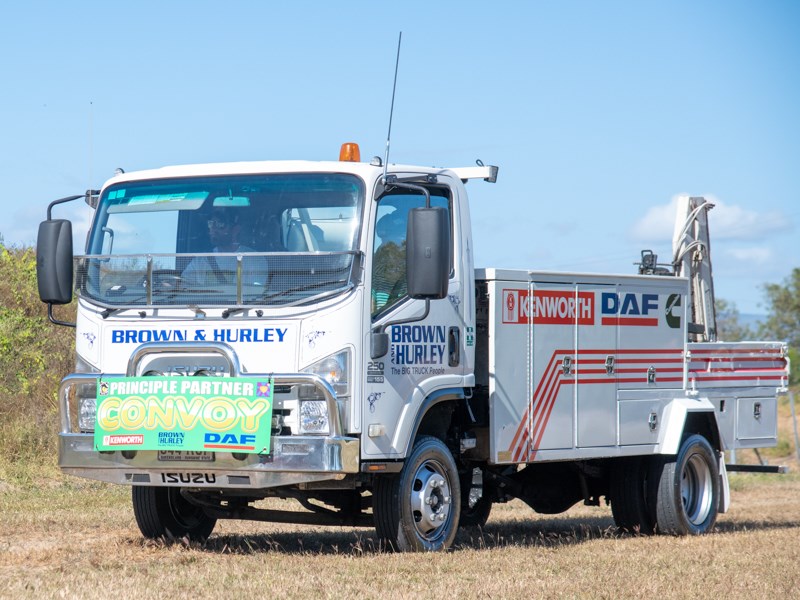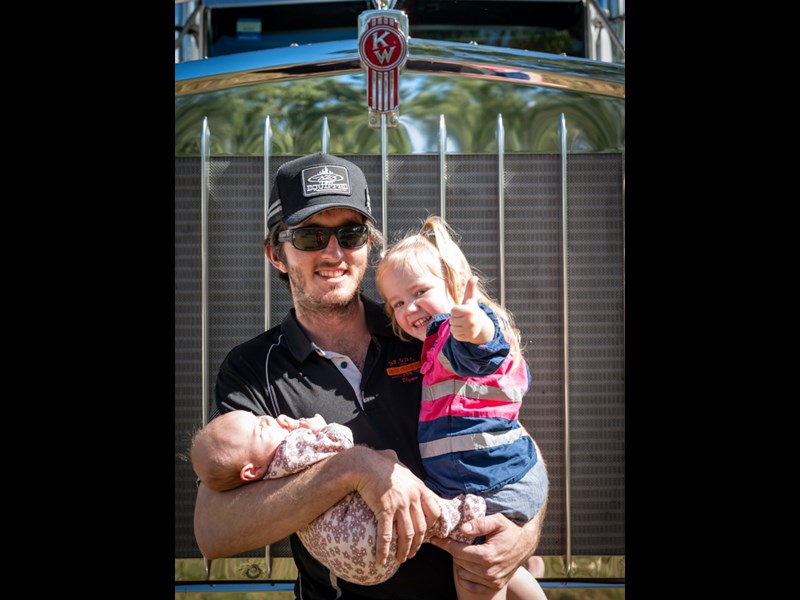 I think this shot shows exactly what fundraising events like this are for. Young dad Ryan Drain stands proudly with his two little ones, raising money to help try and avoid losing more young children in the future

Townsville's Convoy for the Cure is the story of one man's journey to find the cure for a cancer that took his own daughter. With raising funds for research the driving force behind the event, over 200 trucks and a host of motorbikes were out on show in northern Queensland on May 29 to raise money and celebrate getting together for a good cause.
Welcome to sunny Townsville, ladies and gentlemen. It's a town that has been in the news a lot lately and rarely for good reasons. So, I'd like to change that by covering something heart-warming from the top end of the country.
I had been looking forward to heading up to the unofficial capital of the tropical north for quite a while, especially this time of the year as the humidity is at a level where you can feel like a normal human rather than a giant sponge. The reason for being in the sunny tropics was to share the coverage of one of Townsville's biggest fundraising events, the annual Convoy for the Cure.
Here's the thing: it is a great event. The people involved in running it were fantastic, the people entering their rigs were fantastic, the hordes of trucking fans that lined the streets were fantastic, even the police who assisted throughout the day were fantastic. The two guys at the top of the team ladder though, Ren Pederson and Todd Martin, would give anything for the event not to be needed and for them both to be sitting out in the water and fishing instead.
I know that sounds a bit harsh but hear me out. I admit I went to this event with very little knowledge of the motivation and cause behind it, so the first man I bailed up was Todd, the event's organising guru.
Todd filled me in a little but insisted I talk to the driving force behind the Convoy for the Cure (no pun intended) – Ren Pedersen. Ren is your typical blue collar Aussie worker who, through tragedy, has become a fundraising icon. His day job has him running Patriot Cranes, a mobile crane company up in the heat of North Queensland. I was privileged enough to sit down with Ren for a bit and learn exactly why he would give anything not to be doing this convoy.
That may sound a little callous but the truth is, all of Ren's fundraising efforts are directed toward finally finding a cure to a fatal brain cancer – diffuse intrinsic pontine glioma (DIPG). One of the leading killers of children in Australia, DIPG is a brain stem tumour. Therefore, raising money for research is why Ren and the crew run events like this, so not having the convoy would actually mean success in terms of managing this disease.
In 2007, Ren and his family were informed that their beautiful little girl, Amy, had DIPG. As he put it: "We were sent home and basically told to measure her up for a coffin." It was not the kind of thing any parent wants to hear and for a guy like Ren who deals with mechanical issues, construction problems and logistical challenges all day in his job at Patriot Cranes, it was hard to compute.
"I kind of thought of it like well, 'the truck is f***ed, the motor's blown, I'm going to source out the right mechanics to fix it'."
Back in 2007, when Amy was diagnosed, Ren's research found that there is no cure for DIPG and it has a zero per cent survival rate. It appears in children between the ages of 4 to 11, with only 10 per cent surviving two years from diagnosis; dropping to two per cent making five years.
Amy fought hard but, 16 months after her diagnosis and aged only nine, she passed away. During those 16 months Ren had been travelling the length and breadth of this huge country, talking and consulting with all the leading experts.
"At the time, the doctors were just trying any sort of treatment, stuff designed for adult cancers or other children's cancer," he says.
"Basically it was like throwing spaghetti at a wall and seeing what sticks."
The one thing he did learn is that there was insufficient research going on. Every year there are 20 kids in Australia diagnosed with this brain cancer, with the average survival rate from diagnosis being between nine and 12 months. Ren decided to try and change that, throwing himself into fundraising and making sure every cent would go straight to the big brains at the coalface; those directly doing the research. It's this fundraising effort that sees me watching over 200 shiny vehicles convoying their way through the streets of Townsville.
EVENT RESURRECTION
For several years after the passing of Amy, Ren went about fundraising as much as he could. He opened the Australian arm of 'The Cure Starts Now', a global charity organisation. In 2016, after the demise of Townsville's previous yearly convoy, he bailed up another well-known local, Todd Martin, and put him on the spot about resurrecting the event.
Todd has been involved in numerous car and bike events around North Queensland and had been promised by Pedersen: "Cars, bikes, trucks – it's all pretty much the same thing." Having known the Pedersen family and their efforts to raise awareness of DIPG, Todd was more than happy to get involved. Though it's worth noting, he pointed out with a grin: "Organising a truck convoy is not like car and bike shows."
The first event, back in 2016, raised nearly $50,000. Since then, the convoy has just gotten bigger and better. What makes it very different from a lot of other shows is that the focus is all about the cause. There's no truck show, no prize giving – in fact, most people probably spent more time cleaning and polishing than they actually did participating.
The convoy gets underway around 10am, with around a 20km drive to Ross River Dam for a park up and a chat, and my cameras were back in their bag by around 2pm.
"It's not about who has the best, it's all about the cause," Ren says.
Todd also points out why they've staged it this way: "Most of these guys are working non-stop; some still have to go to work today."
Both Pedersen and Martin appreciate that truckies don't get a lot of downtime so going out of their way to support the cause is not lost on them.
JUNIOR CONVOY
One little addition to this year's event, though, was the children's convoy. What stemmed from a social media joke led to kids being able to purchase a charity licence plate for their bike and participate in the convoy course that was set up at the Ross River Dam.
Obviously, with all the new COVID rules and regulations, things are continually changing and adapting when it comes to events like these – more so when you have nearly 200 trucks and close to 100 bikes. The event could not have been undertaken without the support of the local Queensland Police Service, which has been assisting with the event since its inception.
As much as I enjoyed my day, meeting some great people and photographing some really cool trucks, the biggest respect has to go to Ren and the team that run the show.
"My daughter used to tell everyone 'my dad will cure me'," Ren recalls during our chat, "so I'll keep trying."
So far he has raised millions of dollars that has gone directly to researchers. That research has resulted in treatments increasing life expectancy for those diagnosed with DIPG. While, as yet, not one child diagnosed has ever been able to ring the cancer-free bell, I have no doubt that, with the driving force of The Cure Starts Now behind it and events like the Convoy For The Cure, that day will come.
Subscribe to our newsletter
Sign up to receive the Trade Trucks e-newsletter, digital magazine and other offers we choose to share with you straight to your inbox
You can also follow our updates by liking us on Facebook. 

Trucks For Hire | Forklifts For Hire | Cranes For Hire | Generators For Hire | Transportable Buildings For Hire