Munchin' on money — 1962 International R-200
---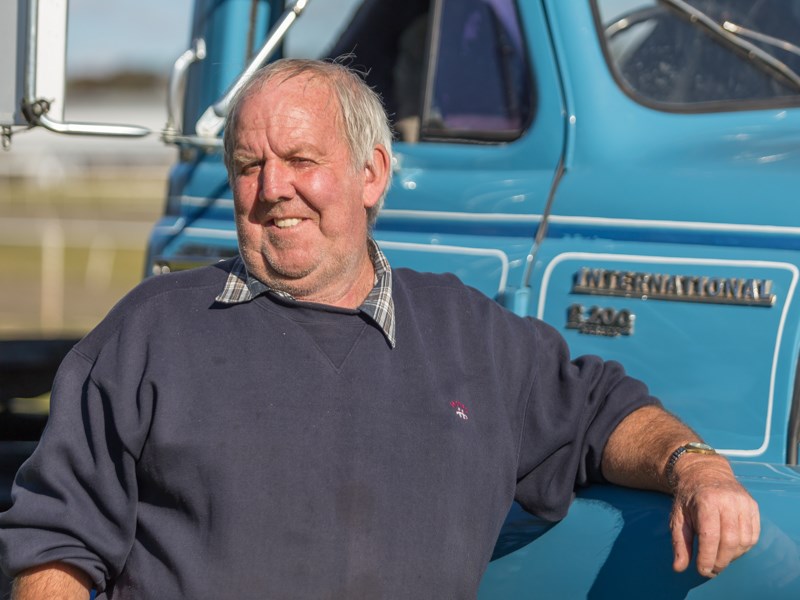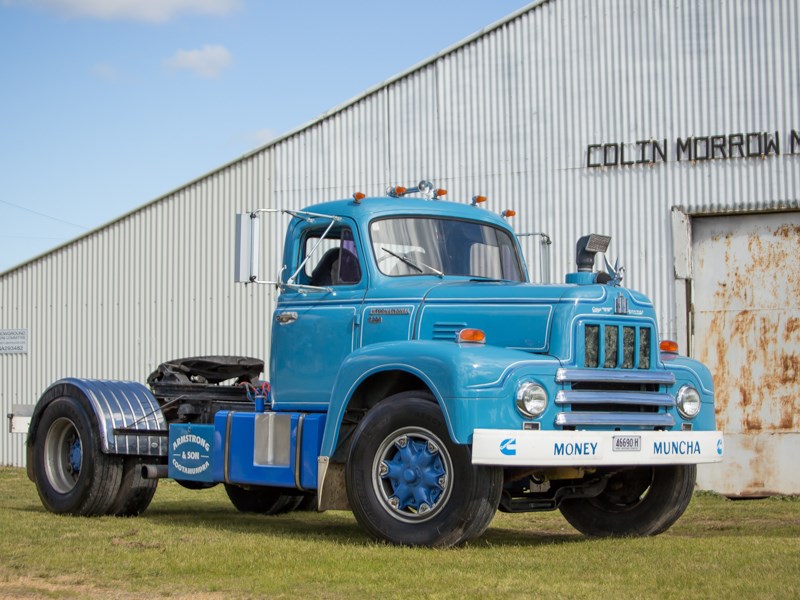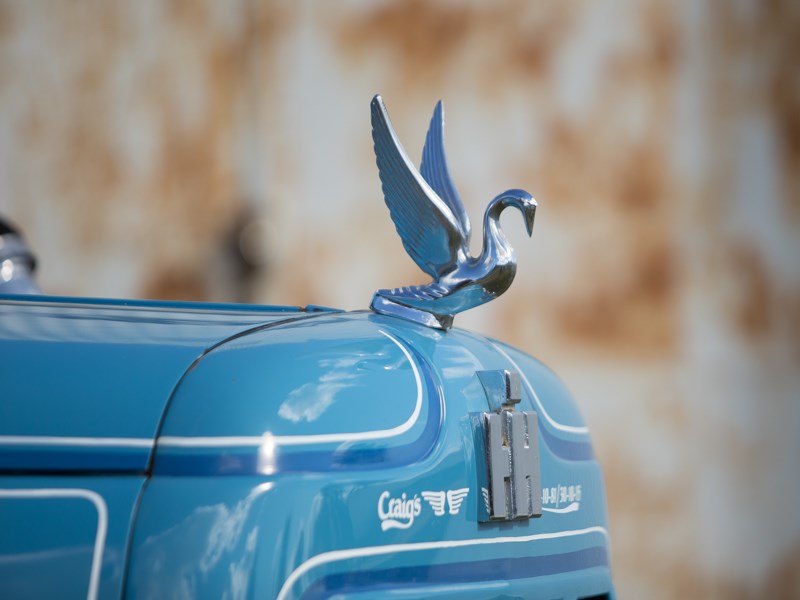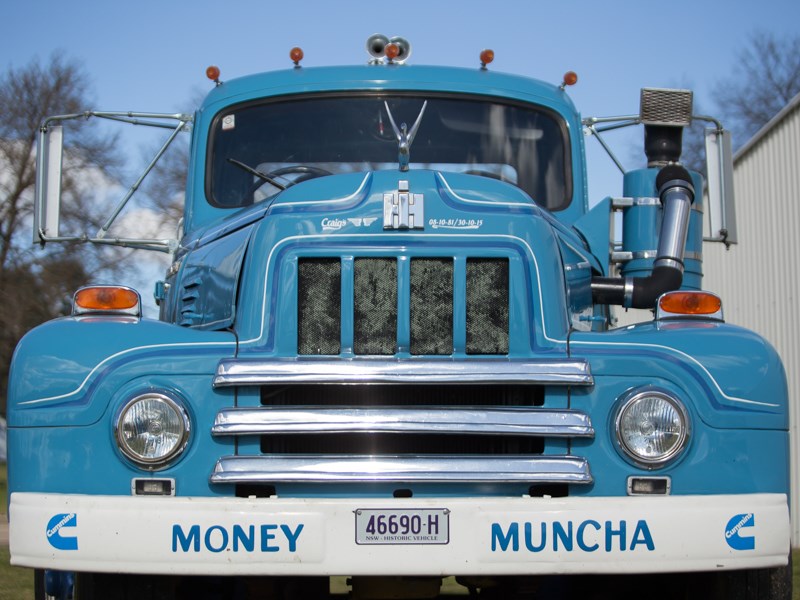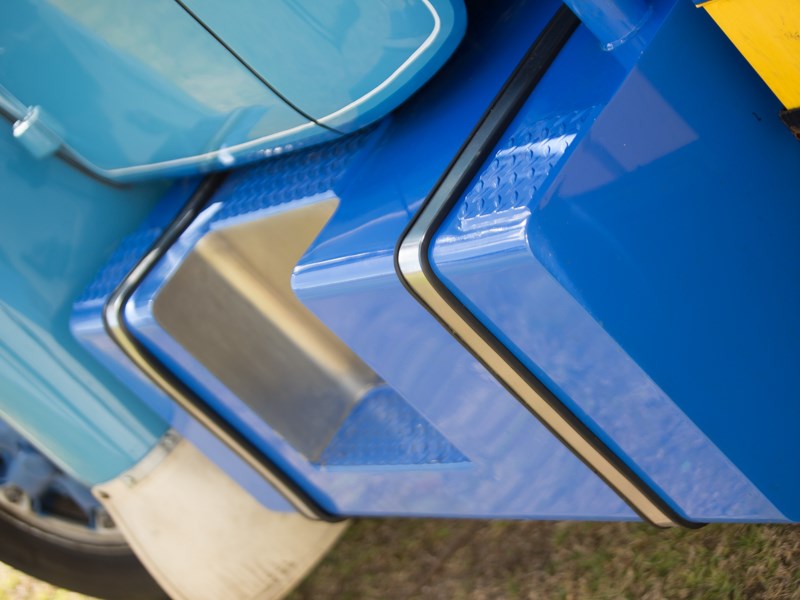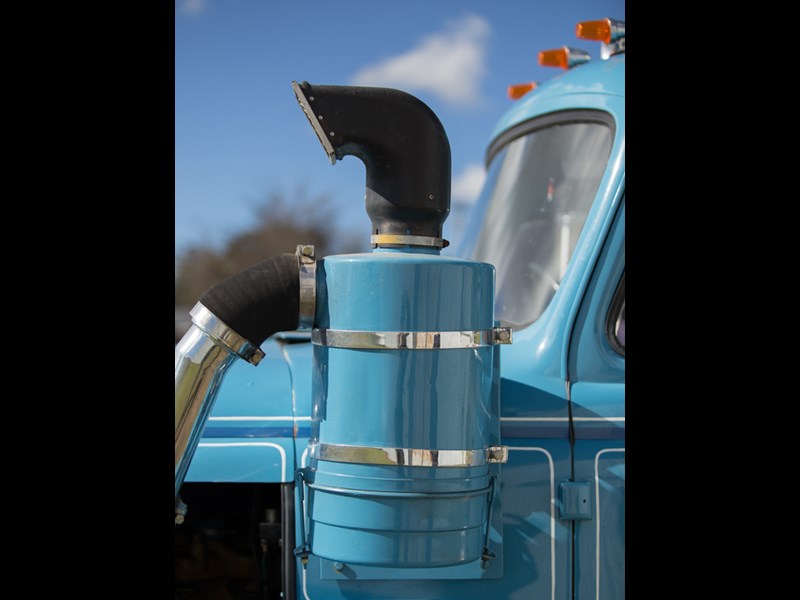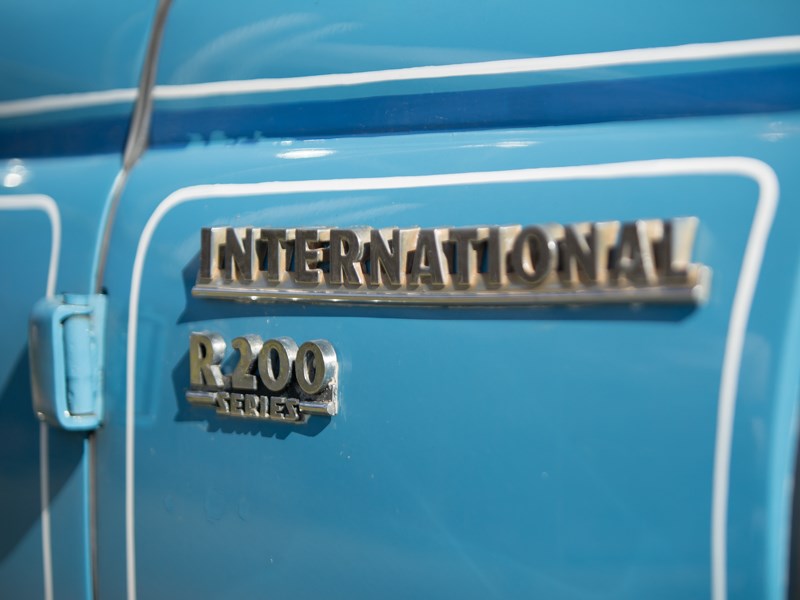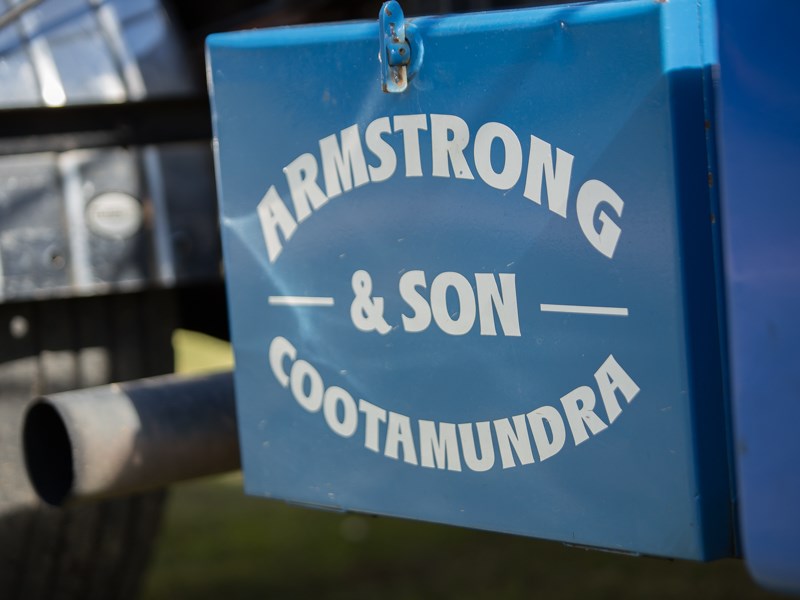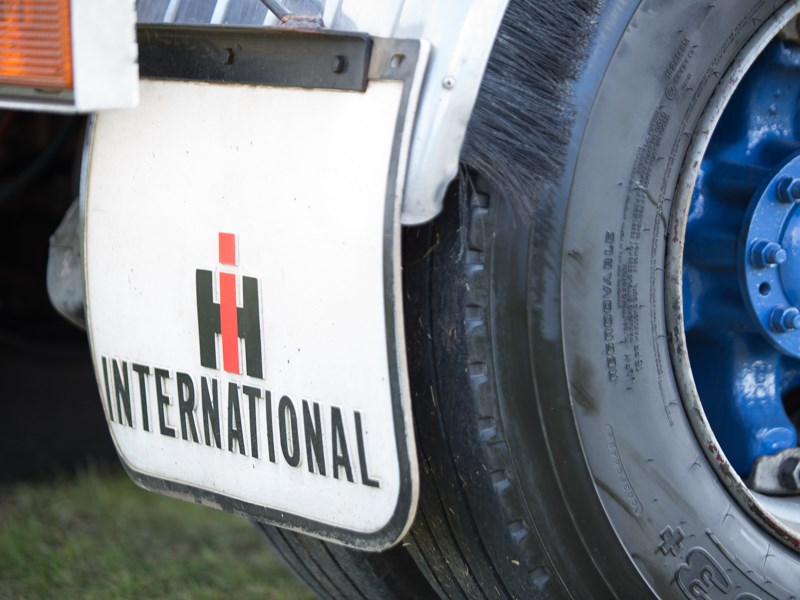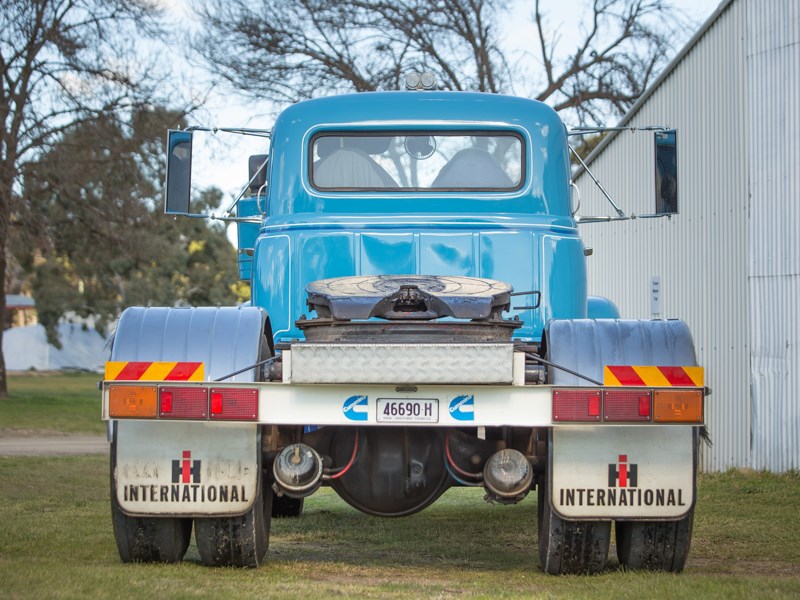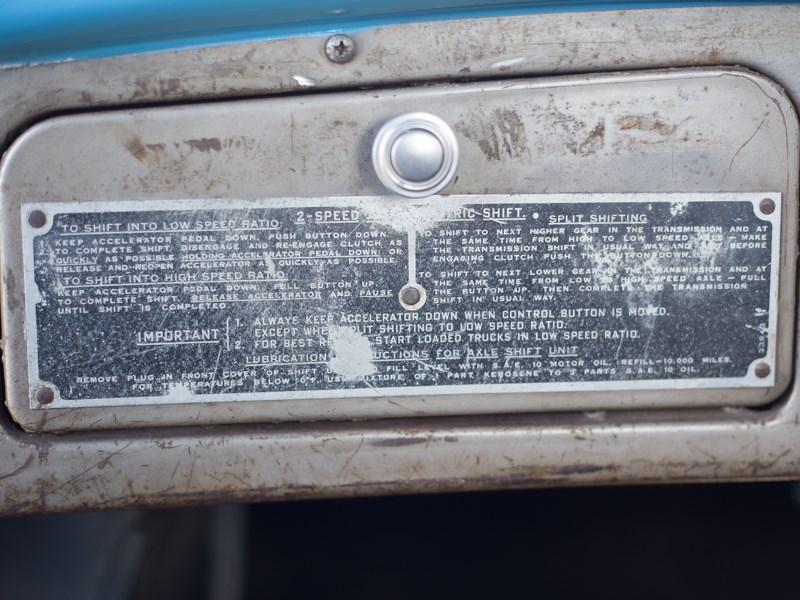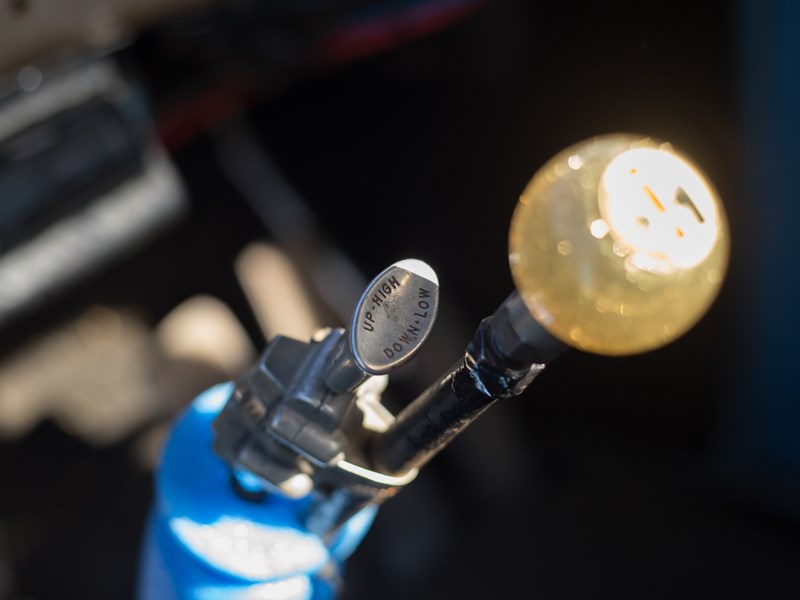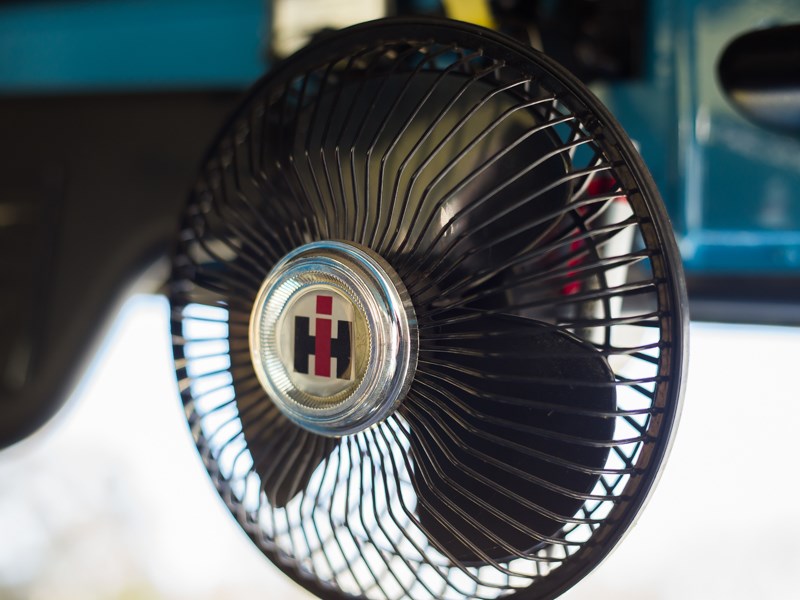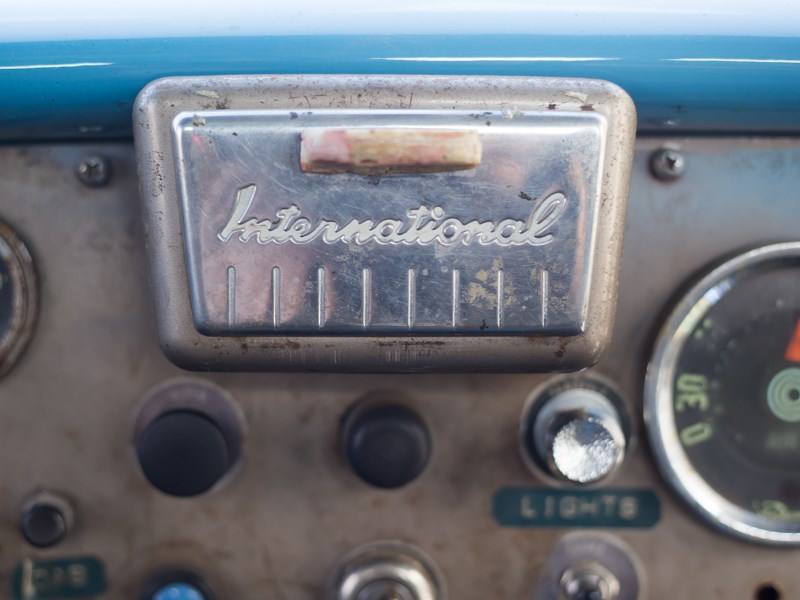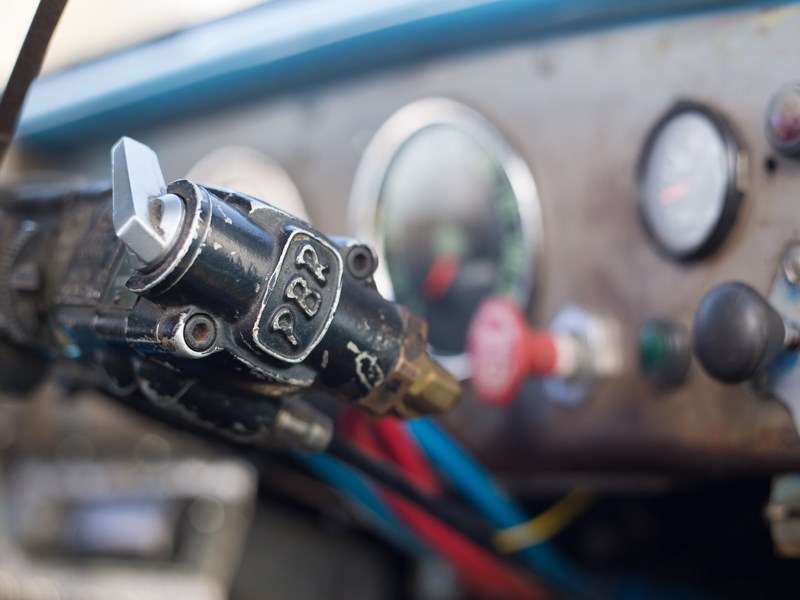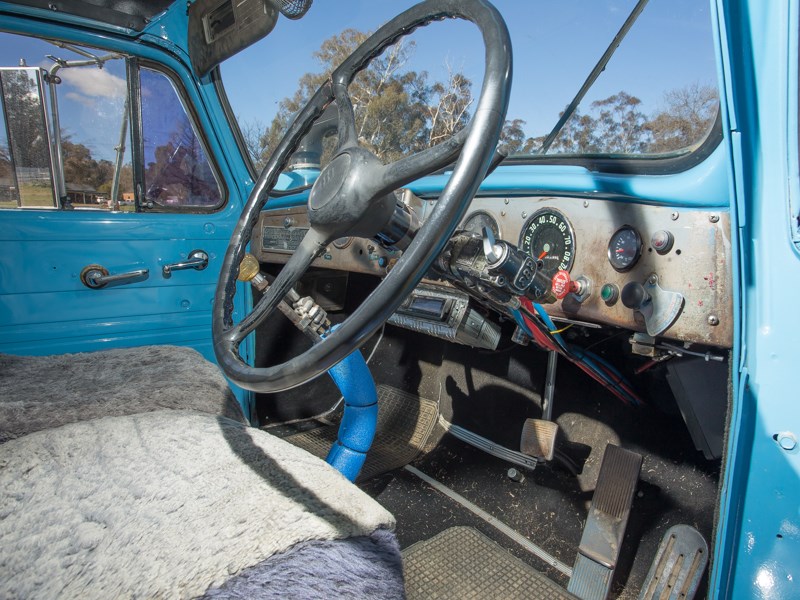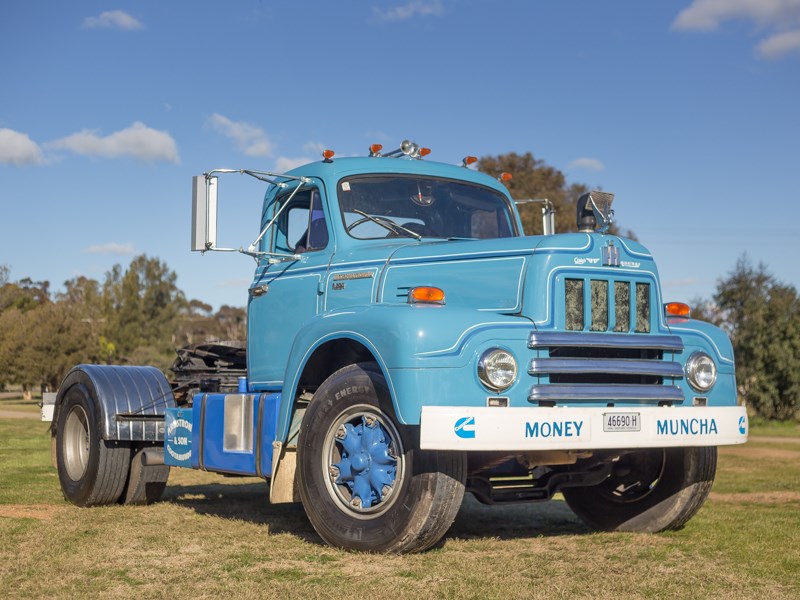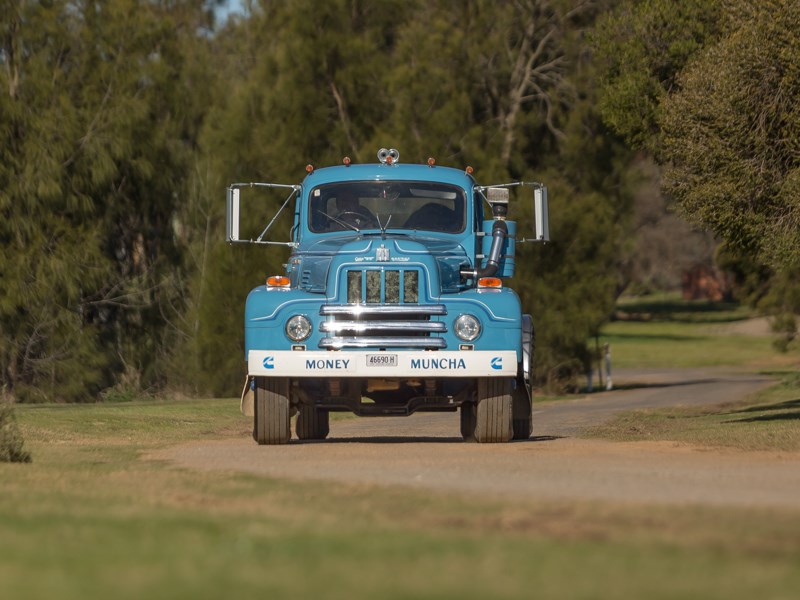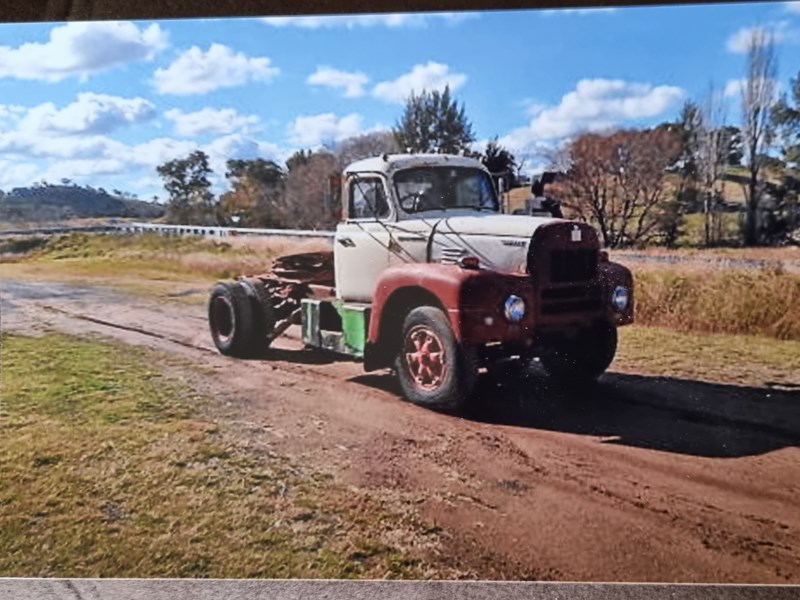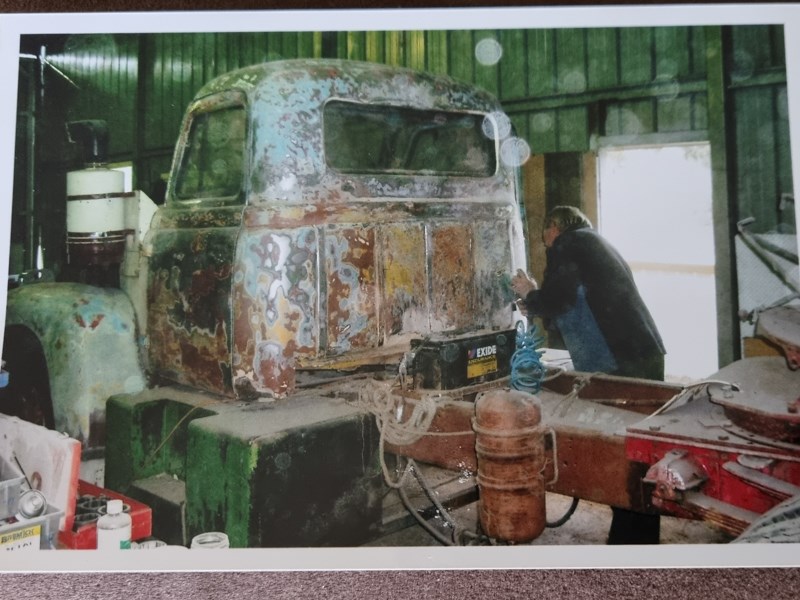 David Armstrong's search for a project truck culminated in the purchase of a worn-out International R-200. However, his heritage truck showpiece has evolved into a tribute to his late son Craig.
The sub-zero briskness of the morning had abated by lunchtime as I rolled into the rural New South Wales town of Cootamundra – the birthplace of our Don Bradman.
The Cootamundra wattle, celebrated in the John Williamson song, were in early stages of bloom as I scanned letterbox numbers for the residence of David Armstrong. I needn't have bothered. Ahead a little parked in the quiet street stood the sky blue R-200 International I was looking for.
David was coming off the back of a busy week carting newspapers from Yass to Cootamundra, so his taking the time out to indulge a classic truck tragic like myself, was much appreciated.
I'm welcomed into the family home and introduced to David's wife Vicki. From the outset, it's clear that this truck holds a special place in the hearts of the Armstrong family. A hand painted saw adorns the wall next to the fireplace, featuring an incredibly accurate image of the 'Money Muncha', painted by David's sister Diane. Not far from that is a laser cut metal plaque also featuring the truck. On a cupboard on the other side of the room David also proudly points out a tin replica of the truck and trailer, made by his son Craig.
Judging by all these symbolic tokens of admiration scattered around the home, this truck's level of worth is undoubtably right up there with the family dog.
David and Vicki show me through some of the photo albums dedicated to the restoration journey of the truck, from the day it was delivered to them to the finished vehicle (although are they ever really finished?). Vicki fondly remembers the period of restoration and relished the days when David and his son would say they are going to work on the truck (located some 25kms away). "This would assure me that I had the house to myself for the day," Vicki laughs.
Interestingly, Vicki would play a crucial role in the roadmap to the truck's restoration, but not in a way you might think. But more on that later.
Gum tree
David had worked as a train driver for 15 years before taking up a career in transport working for Bateups of Cootamundra for 12 years, carting newspapers in mostly 6 and 8-tonne UD trucks. Later, he linked with Green Gables Transport doing similar work. He still runs newspapers today, albeit on a smaller scale in a Toyota Hi-Ace van.
With transport firmly etched into his psyche, it seems logical that David would show an interest in trucks during his spare time, an interest that would rub off on Craig.
"I started going to truck shows around 2006 and this increased my interest, but my main love was for the International R190 series and B-model Macks," David says. "I started looking for a truck to buy and realised I couldn't afford a B-model, so I focused on the R190s."
Four R190s of varying condition were bought before David ended up with the Money Muncha, as it was to become known. Four trucks were purchased as a job lot from one guy, with the hope of making one decent truck, but their collective condition was found to be unsuitable, so David salvaged a few parts off them and moved them on.
Vicki, originally from Molong, had known that Ralph Crystal from nearby Larras Lee had some R-series trucks and investigations began. As it would turn out, on the Crystal Springs property owned by Ralph, resting quietly under a gum tree sat a 1962 R-200 International and it was for sale. The truck was inspected a few times and an informal agreement on a price of $6000 was discussed, but there was to be twist.
Ralph must have had second thoughts or someone may have suggested that an auction on eBay may garner a better price. Subsequently the truck was listed on eBay and David was forced to enter the bidding contest. Now as far as David was concerned, his $6000 price tag was all he was willing to bid for the truck, at which point he would walk away from the auction. This is where Vicki enters the equation.
"I was working and couldn't effectively bid and monitor the auction so I asked Vicki to do it for me, with strict instructions not to bid over $6000," David explains.
Sometime later David contacted Vicki to see how the auction went, to which she replied, "We won the truck, but it went for a little more than $6000."
It would seem that either Vicki was caught up in the excitement of the auction, or felt that this really was the right truck, the one that David truly had his heart set on so a few more dollars wouldn't hurt. Either way, it's the wife of the year award right there! A wife that ignores her husband's limit and spends an extra $1200 on a truck for him. In my book, Vicki deserves a round of applause. That was 2010 but it would take another three years before the truck was road-ready again.
The truck was transported to David's uncle Harry Brown's place at Stockinbingal where the restoration would begin. The engine and driveline were serviceable as they were, according to David. The C-160 Cummins engine remains largely untouched as does the 10-speed Road Ranger transmission and rear axle. That left the renewing of all the wiring and air hoses, which David credits to his uncle. "It's not bad having an uncle as handy as he is around trucks."
Countless hours were spent by David and son Craig, travelling from Cootamundra to Stockinbingal stripping components and sanding back numerous layers of paint accumulated over the years. From the shed at Stockinbingal the truck was transported to Cootamundra to be sandblasted before going to Taprell Smash Repairs in Cootamundra for rust repairs and final painting in 'Katoomba Blue' by Geoff Morton.
The R-200 was then carefully reassembled with new rubbers, windscreen, a re-cored radiator and all those other small bits and pieces that need to be sourced far and wide. It also equates to reaching for your wallet with regular monotony – hence the name Money Muncha.
David's son Craig, who was 28 years old at the time the truck project was initiated, was by David's side every step of the way, two men forming a bond over a truck with a common goal.
Craig couldn't wait for the truck to arrive so the pair could get stuck into it. "Craig spurred me on to keep the restoration going; he would always push me to go out to Stockinbingal to get some more work done. Without Craig's inspiration, this truck would not be finished today," David says.
Slow going
Time marches on and jobs get pushed aside in favour of other tasks, but there was an unwelcome driver behind Craig's enthusiasm. His health was not great and his eyesight was failing. He explained to David that if they didn't keep pushing on, he might not get to see the finished truck.
The step fuel tanks were salvaged from the old R-190s David had earlier purchased and the bucket seats which were in the truck when purchased from Ralph were retained. David has tried to keep the truck fairly original, only adding a few small touches like the airhorns and a CD player and speakers, which Craig insisted on. "I don't know why I agreed to the CD player," David says. "With the straight-through exhaust pipe you can't hear it anyway."
August 2013 was the first chance for the Money Muncha to hit the road, a long absence since it was last registered in 1986. The inaugural trip was to Harden for the purpose of a going-over by the Harden and Historic Truck and Tractor Club inspector Ken McKay.
The normally half hour run out to Harden highlighted a downside to this particular truck's design. "It took me 45-minutes to get over to Harden; the old girl was a bit slow," David says.
The 5.72:1 diff ratio topped the truck out at around 70km/h. David, wanting to travel to truck shows and cruise comfortably at 100km/h, opted to swap out the rear axle with a 4.11:1 ratio replacement, with the added bonus of upgrading to S-cam brakes over the old axle's wedge type.
In what was a bittersweet restoration, Craig eventually saw the truck completed and enjoyed going out on a few runs with his dad. However, Craig eventually became too unwell to go out in the truck, sadly passing away in 2015.
Since then, the Money Muncha has been a regular at shows in Gundagai, Harden, Dubbo, Echuca, Lockhart and takes part in the Sylvia's Gap and the Haulin' the Hume road runs where it can be seen with Craig's wings painted in tribute on the front of the truck.
"I take the truck out to shows now and display it in Craig's honour," David explains.
While life's cruel plan was undoubtably hard to take, the long hours David and Craig worked side-by-side to restore this old truck places a value on it that cannot be calculated.
Subscribe to our newsletter
Sign up to receive the Trade Trucks e-newsletter, digital magazine and other offers we choose to share with you straight to your inbox
You can also follow our updates by liking us on Facebook. 

Trucks For Hire | Forklifts For Hire | Cranes For Hire | Generators For Hire | Transportable Buildings For Hire