When Greg Casey retired after years on the road as NSW Highway Patrol officer he started a new career as a university student looking to apply his experience to help improve road safety for all road users and he needs input from truck drivers on fatigue issues in particular
December 23, 2021 was a significant day for me as it brought my police career to a close after 34 years. I joined the New South Wales Police in 1987 and in the intervening years spent most of my time working as a Highway Patrol (HWP) officer in both country and city locations. After I retired, I decided to expand on my tertiary study and use my experience as the basis for a PhD. I'll explain more of this a bit later, but for now, I'll explain why I'm writing this article.
In late 2022 I had the good fortune to have a conversation with Rod Hannifey, president of the National Road Freighters Association (NRFA) about my PhD. During our conversation I mentioned that one of the things I missed the most since retiring was interacting with truck drivers, and I meant this in a positive way. Rod thought this was an interesting thing for an ex-HWP cop to say and said he thought truck drivers would be interested to hear this.
So in this article I hope to give you a perspective of the HWP, from the perspective of a Highway Patrol officer. One thing I won't do is blindly defend the HWP. They're a cohort comprised of all different types of human beings, from different backgrounds, with different levels of experience and knowledge, and with different motivations and priorities. I readily admit there are occasions where a HWP officer could've handled things differently – myself included.
I can't sit here and write a critical appraisal of the hundreds of decisions made by enforcement officers on a daily basis, but I can tell my story and offer my motivations for taking the approach that I did.
Overwhelmingly, my interactions with truck drivers were positive. In contrast, many car drivers behaved as if they were perfect and frequently offered their advice on how the HWP should do their job. I usually received this kind of 'advice' during a traffic stop. Invariably, I was told that my focus should be on something other than what the driver had been stopped for. If I stopped someone for speeding then apparently I should've focussed on drivers using their mobile phone. If I stopped someone for using their mobile phone, then my focus should've been on speeding drivers.
Then there was always the old chestnut, 'Why aren't you out catching murderers?'. I always offered to go after the murderer if they could point the homicidal maniac out to me, but funnily enough, no-one ever could. These drivers were generally looking for an excuse or simply denying that they'd done what I'd just seen them do.
Most truck drivers, however, acknowledged what they'd done. There was rarely any denial, argument or push back. Importantly, this opened the door to a conversation about how to avoid these situations. Frequently, I had the satisfaction of getting a thank-you handshake from a truck driver who I'd just spent time with, explaining how to restrain a load so that it complied, or issuing a defect notice for a range of issues on the truck that the driver needed the boss to fix. I even had thank-yous from truck drivers who I'd grounded for 24 hours on the basis of fatigue because they were grateful to be able to tell the boss that they'd been directed to get the sleep they so desperately craved.
I always got particular satisfaction from the time I spent going through a work diary with a driver when I was told, 'Nobody's ever explained it to me like that before'. I knew then that this driver now had the knowledge they needed to avoid pitfalls with their work diary and that they were grateful for that knowledge.
This is what I meant when I told Rod how I missed interacting with truck drivers. I estimate that for around 90 per cent of truck drivers I interacted with, most issues were resolved by a conversation, and I like to think they came away from it all with strategies to help them avoid these things in the future. And that was what I always felt was the point of my job – to prevent. How I got to that point is probably best understood by explaining why I got into the Highway Patrol.
Early years
When I first joined the NSW Police Force all I wanted to be was a cop. I had a few ideas about where I wanted my career to go but I decided not to commit until I had a better idea of what the job felt like. When I landed at Green Valley Police Station in south-west Sydney, it was as busy as things could get, made all the busier by having a crew of only three on each shift, including two part-time Police Rescue operators and a rescue truck.
Our rescue area stretched from near Blacktown to just north of Mittagong and from Penrith to Lakemba. Attending virtually every serious road crash that happened in south-west Sydney when I was on duty had a big influence on my career path. There are only so many road crashes you can attend before your mind turns to how these crashes can be prevented.
The catalyst for me was a crash that has always stayed with me and whenever I see a Honda Prelude, I'm reminded of it. It occurred on a summer Sunday afternoon on Camden Valley Way near Catherine Field in 1988. Back then, Camden Valley Way was a narrow road with a single lane each way.
A family were out for a drive in dad's new Honda Prelude and were heading north. A young male driving south with more than a few beers on board was speeding and overtaking. As he approached the Honda from the opposite direction, the rear of his Holden utility stepped sideways and into the path of the Honda. Because of the Honda's wedge shape and low front edge, the ute rode up over the bonnet on the driver's side. The ute's rear axle penetrated the Honda's windscreen, hitting the driver in the head, killing him instantly. The crushed roof trapped the driver's wife and two small children in the Honda. This family had gone from having a lovely family day out, to lying trapped in a car with their now dead father and husband. No doubt, these few seconds forever changed the course of this family's life. It also determined my career path.
The desire to try to do something about road crashes before they happen was cemented in me. Since then, this has been the force that motivates me in my work and now in my research.
So, in 1990, I transferred to the Highway Patrol at what was then called 'L' district in southern Sydney. The Highway Patrol course was conducted at the Police Driver Training School at St Ives. Training around trucks was minimal. Essentially, I came out of it knowing what a truck looked like and that was about it. It wasn't that I didn't want to deal with trucks, I just didn't yet have the knowledge or confidence.
Regional roads
After five years working in 'L' district, a move to the country took me to Wagga Wagga where I lived and worked for 15 years. While Wagga Wagga lies on the Sturt Highway, our area of responsibility also included parts of the Hume, the Olympic and the Newell Highways. This meant that many capital city journeys up and down Australia's east coast or across the country came through our area, which inevitably brought us into regular contact with long distance truck drivers.
The UHF was something I hadn't had much to do with up to that point and I decided that I had to learn what seemed like a new language. But learning that language deepened my understanding of the world in which truck drivers live and allowed me to communicate to a far greater level. There were many instances where this communication ability worked well for everybody.
Police Radio frequently broadcast 'keep a lookout for …' messages involving vehicles that were driving dangerously or wanted in connection with some offence. The easiest way to get a good scan of who was on the road was to ask passing truck drivers. It wasn't unusual to locate a wanted vehicle or remove a dangerous driver from the road purely because of the help we'd received from truck drivers via their UHF.
Sometimes we would have difficulty locating a car crash because the car had ended up off the road and into the bushes or down an embankment. From our perspective, it was difficult to locate these scenes, particularly at night. Yet truck drivers, riding high in their driver's seats, were often able to help us pinpoint crash locations and get other emergency help straight to the site.
Often, if I wanted to stop a truck, I found it easier to simply ask the driver over the UHF to pull up somewhere convenient. They knew their truck and where it was suitable to stop it and this method always seemed to start things off on a positive footing. And when a crash or other incident blocked the road, it was so much easier to keep truck drivers updated over the UHF.
At these scenes, some car drivers demanded to know why they couldn't get through because they felt their needs were more important than anybody else's. But truck drivers would either quietly work out their own diversion or make the best of things by having a rest.
Learning curve
Very early in my time at Wagga Wagga I realised I needed to learn more about trucks and the transport industry. A two-day course at the Goulburn Police Academy about trucks wasn't enough to help me deal with what I was seeing on the road. I sought out some experienced HWP officers and did my own research and learning, but the constantly changing transport industry environment meant that the learning could never stop.
Working with other agencies such as Roads and Maritime Services (as it was until recently) also helped build and maintain my knowledge. Many of the metropolitan Police I worked with when I returned to Sydney avoided dealing with trucks. It seemed they lacked knowledge and confidence and didn't want that to be shown up in front of a truck driver. By guiding them through the technical and legal minefield that is transport industry enforcement, their interest in doing it properly was sparked.
So what motivates a HWP officer to stop a particular truck?
Frequently – and quite reasonably – drivers would ask why we stopped their truck. Sometimes it was because of the way they were driving, while other times it was just a random inspection. Sometimes it was because we had concerns about the condition of the load, such as an overloaded skip bin, unrestrained barrels, a loose webbing strap or a curtain bulging outwards. Other times it was because we saw something that wasn't right with the vehicle.
Often little issues revealed bigger issues after we stopped it. The conditions in which some drivers were working were a disgrace, such as a collapsed seat that the driver had packed with a beach towel to stop the seat springs sticking into him, or a seat belt that didn't work, or brakes that didn't work, or suspension that had collapsed. Overwhelmingly, these truck drivers were happy to present the boss with the defect notice so that they didn't have to drive a truck that probably wouldn't meet third world standards.
There were also many occasions where drivers initiated their own stop by contacting us over the UHF or voluntarily pulling into an RBT or inspection site. This could involve 'anonymously' passing on information about a bad company practice or issuing a defect notice to fix things on the truck. Not only was I was pleased at the trust these drivers placed in me, but I also hoped that these interactions had reduced some of the stresses these drivers were under.
Decision process
Given my motivation for joining the Highway Patrol – to prevent road crashes – I developed a two-stage process to help me consider what action I'd take at the roadside. First, as my knowledge and experience increased, I was able to prioritise my actions based on the relationship between a law and safety, or mobility. If I couldn't establish that relationship, I didn't ignore that law, but it became a lower priority.
The second stage was how to deal with the driver. Many things influenced my decision making process, not the least of which was the driver's attitude and demeanour. I can confirm that being subject to abuse, foul language or violent threats is not part of anyone's job. The small percentage of drivers that start with abuse likely end up with a different outcome than they otherwise would if a civil conversation occurred. The reason being, that it's impossible to educate or explain things to someone who refuses to listen. Hence, in abusive situations, the options available to influence someone's behaviour diminish, invariably resulting the issue of a fine or fines, rather than a conversation about prevention.
With 90 per cent of truck drivers however, the educational part of my interactions was something I really enjoyed. And it wasn't just me that was doing the educating. Through these two-way conversations I learnt so much about the things that affect the decisions drivers make on the road. If I told a driver that the way to comply with the law is to do 'X', the driver might tell me that it's impossible to do 'X' because the boss told him to do 'Y' and if he doesn't do 'Y' the boss either doesn't pay him for that job, doesn't pay him at all or sacks him.
In those circumstances, a compromise was reached which might involve a fine for something the driver could have controlled, and/or a number of warnings, some advice regarding how to avoid these issues in the future and often some good intelligence about how the company was operating in regard to compliance with their legal obligations.
Post career reflections
When I look back on my career, I realise there was a time when I lacked an understanding of why some truck drivers did the things I saw them do. This lack of understanding meant that my actions at the time weren't always an effective response to the situation. But over the years, I was able to develop a much greater appreciation of the things that motivate truck drivers' behaviour, and that appreciation came from the conversations I had with truck drivers on the road. By taking a bit more time with these drivers I gained a deeper understanding of what motivated them and the pressures they were under.
These conversations shed light on a world of issues in the lives of truck drivers that I hadn't previously realised. I thought about how driving for a living changes the deterrence dynamic that a lot of behavioural road safety countermeasures are built upon.
While a car driver might lose their licence, they can still (generally) go to work and earn a living. I recognise that what happens on the road for a truck driver sometimes equates to whether they can earn a living or not, and to how much pay goes home to pay the mortgage, school fees and family expenses, and in the case of owner-drivers or small operators, to pay employees, pay off the truck, and to pay maintenance, insurance and all the other business expenses and taxes.
My PhD
At the beginning of 2022, I started my studies towards a Doctor of Philosophy degree. When I looked up the word 'Philosopher' it came back as, essentially, someone who thinks about things. My Philosophy Doctorate means I'll be thinking about truck drivers and fatigue.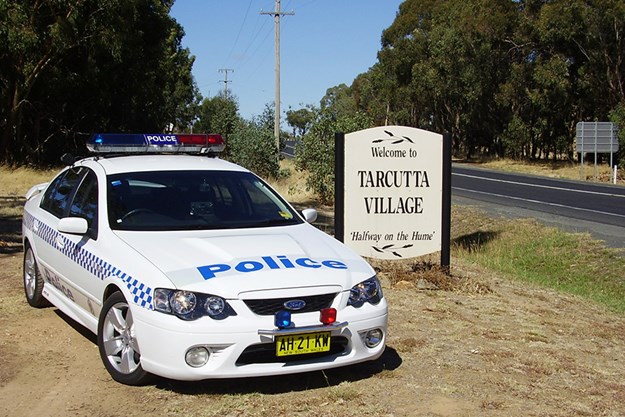 Statistics, research and transport industry organisations tell us that truck driver fatigue is still recognised as a major issue for the Australian transport industry. It remains the single largest factor in truck driver deaths and a key risk to safety. Academics can conduct research and provide policy options; politicians can create the laws and rules; bureaucrats can deliver them; and transport company managers can build guidelines around them. However, it's truck drivers that experience fatigue at the street-level.
I used to hear almost every day about the challenges truck drivers face regarding compliance, and this is why I respect and appreciate the depth of knowledge and experience truck drivers have. As the last link in the chain, and the ones bearing the highest risk, I hope to understand, from a truck driver's perspective, the things that influence truck driver beliefs, attitudes, intentions and behaviours regarding driver fatigue.
While I will also be interviewing transport company managers and law enforcement officers, the people I really need to help me dig deeply into the kinds of things that influence truck drivers are truck drivers.
So I'm now asking for your help by giving me around an hour of your time during July and August to participate in an interview, via Zoom, as part of my research. My email address is 22028151@student.westernsydney.edu.au so if you're able to help or if you have any questions, please email me and I will send you some information and answer your questions. In asking for your help, I would like to emphasise that I am no longer a police officer – I am a university student undertaking research, so whatever is discussed will and must remain confidential.
Keeping in touch
I'm grateful to the transport industry and to those that work in it for allowing me to learn so much about it. I never lost interest in learning from truck drivers about how transport policy affected them. I never stopped enjoying the conversations I had with drivers and operators about compliance and safety issues.
The satisfaction I got from helping drivers who had been trying to get the boss to fix defects on their truck, or drawing attention to companies about whom drivers shared insights regarding non-compliance, never waned. I never stopped appreciating the assistance from truck drivers when we were looking for a crash scene, or a wanted vehicle, or their patience when the road was blocked because of some kind of incident. I never stopped enjoying a handshake and a 'thank-you' from drivers who appreciated learning about something that nobody had shown them before.
When I left the Police, I knew that my interactions with truck drivers would be one of the things I missed the most. Through my research project, I look forward to getting back to interacting with and learning more about Australia's transport industry.