Several industry bodies are welcoming the government announcement of increased vehicle width for new trucks.
Federal assistant transport minister Carol Brown announced the federal government's landmark decision to increase the overall width limit for trucks in Australia to 2.55 metres.
The announcement increases the overall width limit from 2.50 to 2.55 metres for new trucks that are fitted with a number of safety features.
These include devices to reduce blind spots, electronic stability control, advanced emergency braking, a lane departure warning system, better reflective markings and side guards to stop pedestrians and cyclists from being caught up under the rear wheels of trucks.
Additionally, several safety devices and sensors will be able to be fitted to trucks without counting towards width and length measurements.
These include front and kerb view mirrors, external parts of camera monitor systems, blind spot sensors, and cross-view mirrors.
The overall width limit for buses and trailers won't change, however, they will also benefit from more safety devices being excluded from width and length measurements.
The government estimates the changes will provide a net benefit of more than $500 million to the Australian economy by reducing the number of road freight trips businesses will need to take, saving them money and lowering their environmental impact.
Major truck manufacturer Scania supports the government decision, promoting the increased potential for safety.
"Scania welcomes the decision to implement the 50mm width expansion for new trucks as this will allow us to fit additional safety systems to our trucks, systems that have been commonplace in Europe for some time," Scania Australia truck sales director Benjamin Nye says.
"A further benefit is the ability to fit low rolling resistance tyres and aero enhancing panels to drive down fuel consumption and emissions even further.
"We also look forward to an early ruling on front axle weight exemptions to allow more of our 100 per cent battery electric vehicles to be brought to market."
RELATED ARTICLE: NRL legend backs NHVR safety cause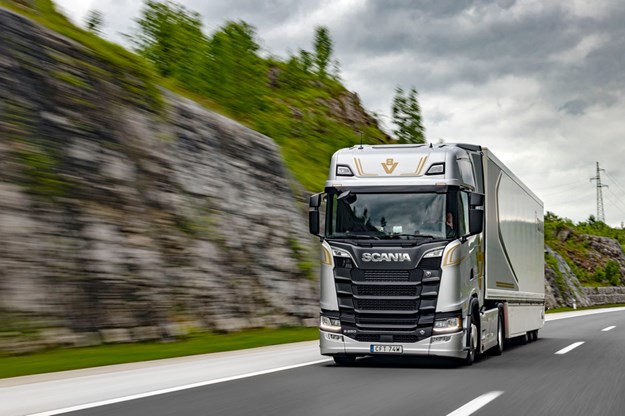 Industry regulators are also weighing in on the announcement, which many believe will benefit their members greatly.
The National Heavy Vehicle Regulator (NHVR) says the new width regulations will massively benefit manufacturers in a move it has long advocated for.
"These changes will allow manufacturers to bring their latest designs, fitted with a full suite of safety and environmental technologies, to market in Australia," NHVR CEO Sal Petroccitto says.
"Several years ago, the NHVR identified current width limits as a barrier to the take up of safety technologies in our Vehicle Safety and Environmental Technology Uptake Plan (Vehicle SETUP).
"We have been working with the federal government, our partners and industry to explore how we can enact change to align with international standards and promote the highest possible level of safety.
"The changes introduced by the Safer Freight Vehicles package will ensure the safest vehicles are available in Australia – helping to keep drivers, pedestrians and all road users safe."