MACK ON: Big Bad Bastard Bee
---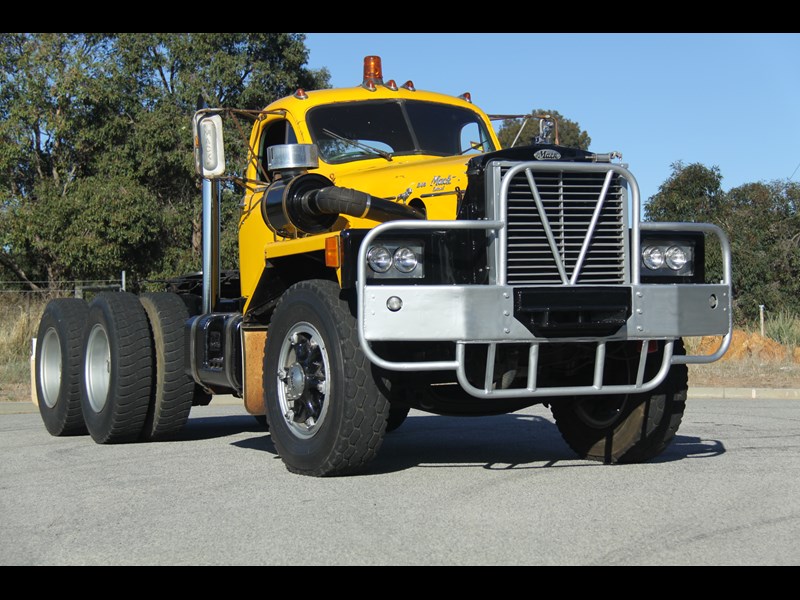 Age certainly hasn't dimmed the stature of this B85.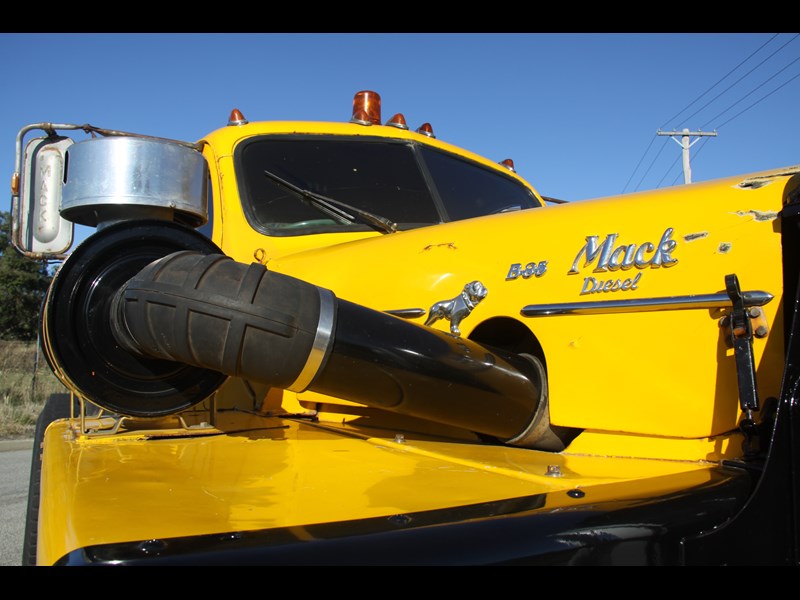 It may wear some battle scars but this Mack has worked hard for the bulk of its life.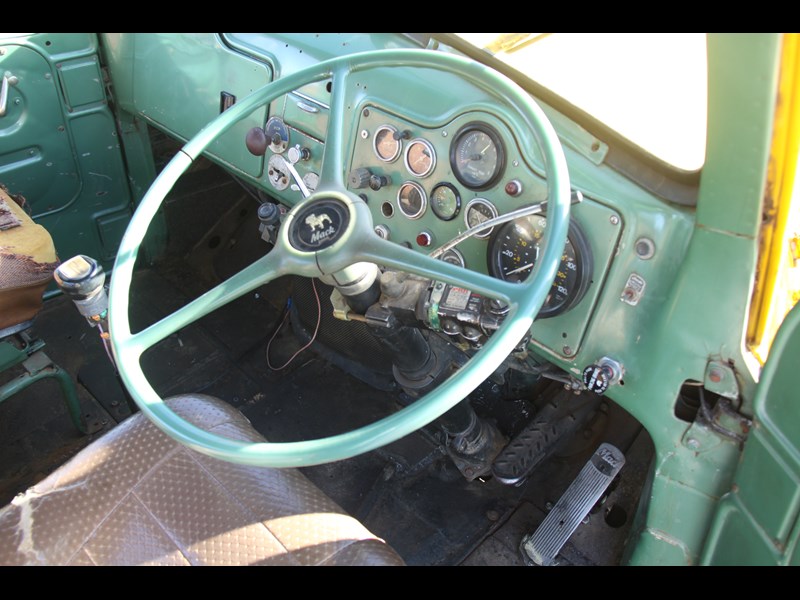 There's something quite special about climbing into the cockpit of a B-Model. They have an evocative style of their own.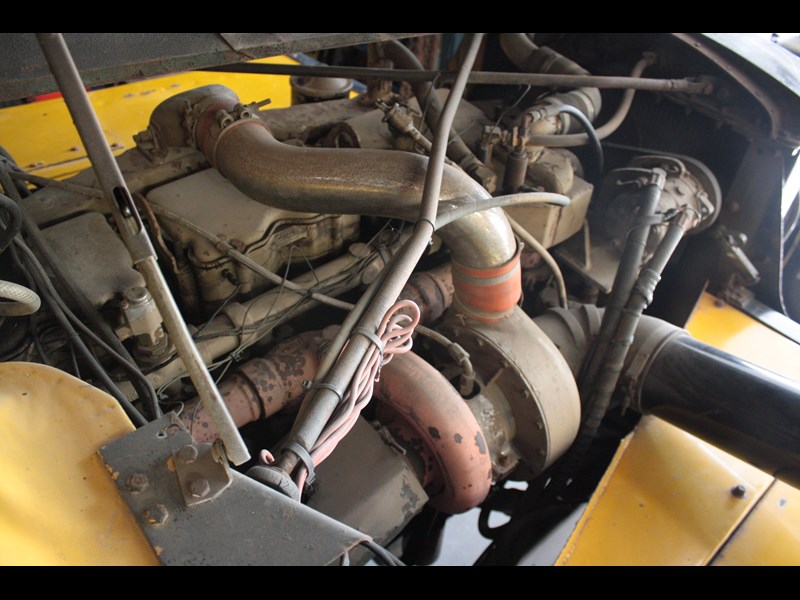 For the last 30 years the B85 has relied on a Cummins heart for power.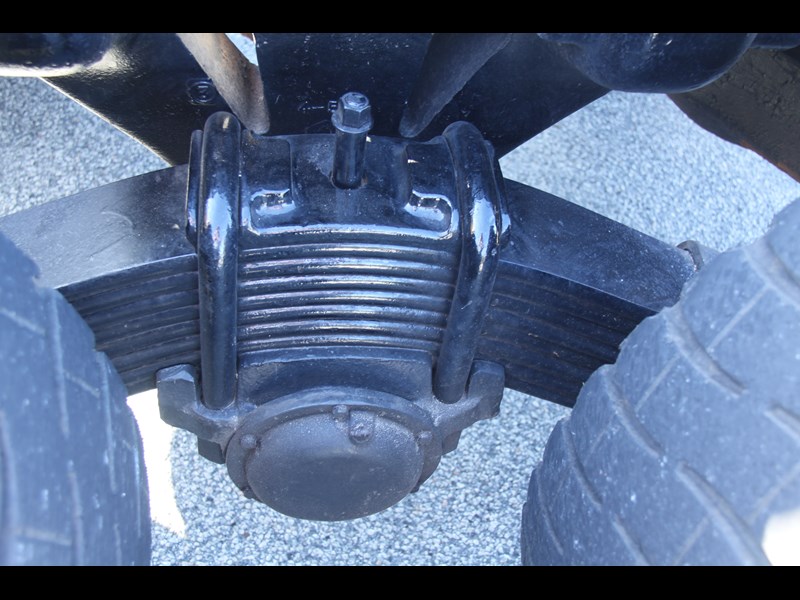 You might say this is the comfort pack option for the rear end!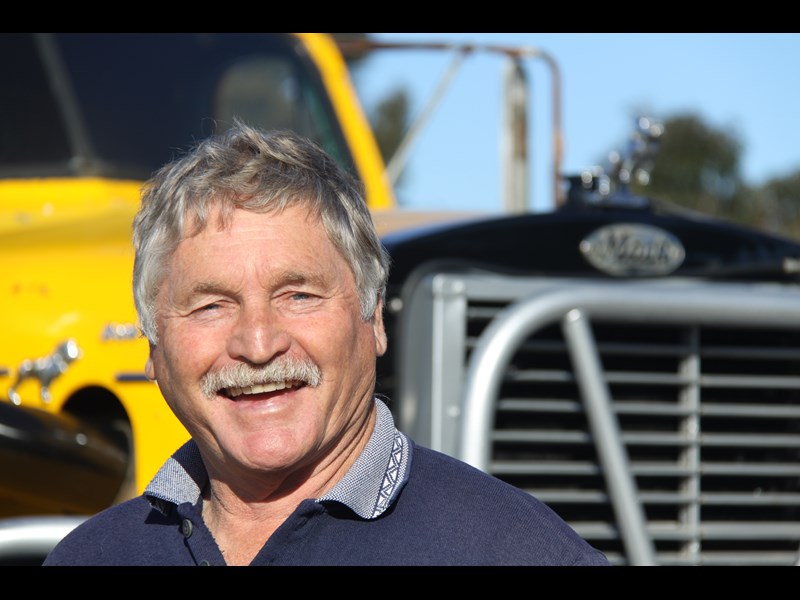 Des Hockley owned the truck back in the 1980's as a subby. "I just love all the history around this truck," he says.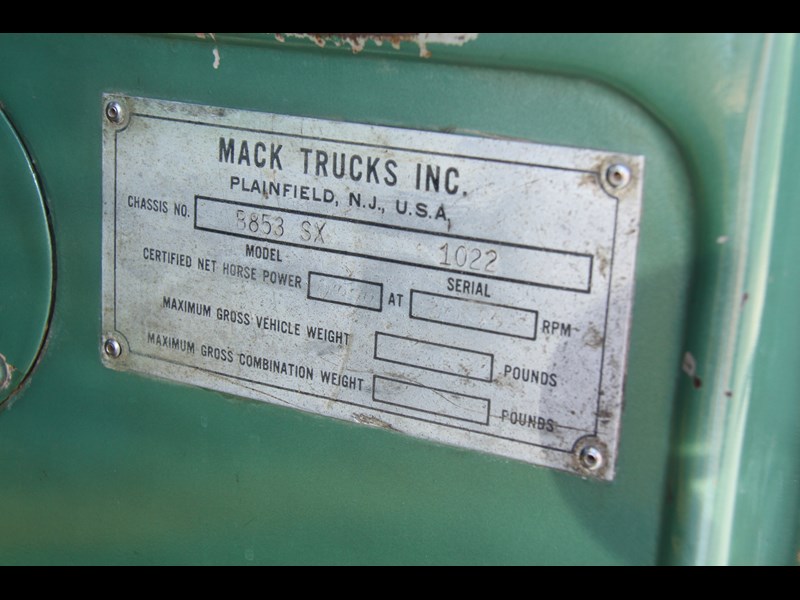 This truck was built in Mack's Plainsfield New Jersey factory just a couple of years before it was closed. This was originally the site of the Sauer plant.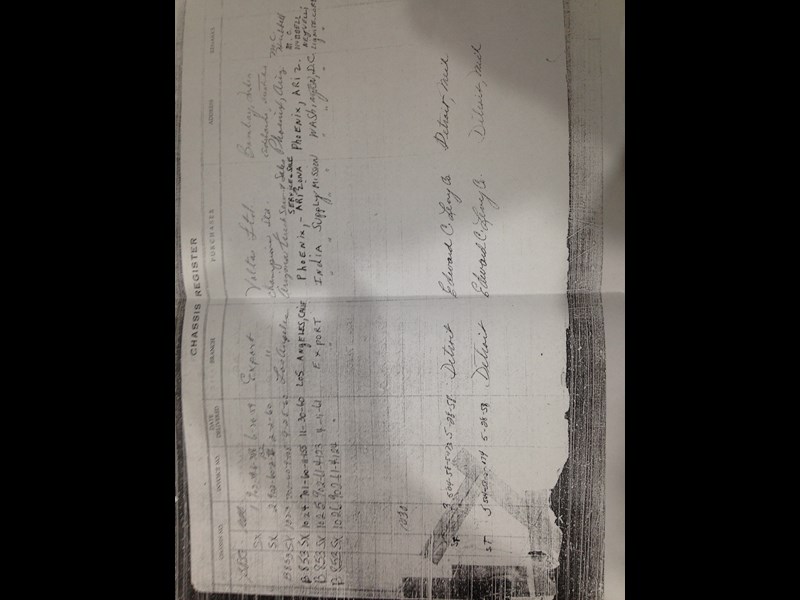 Chassis register for B85s. I wonder if the one that was sent to India is still going?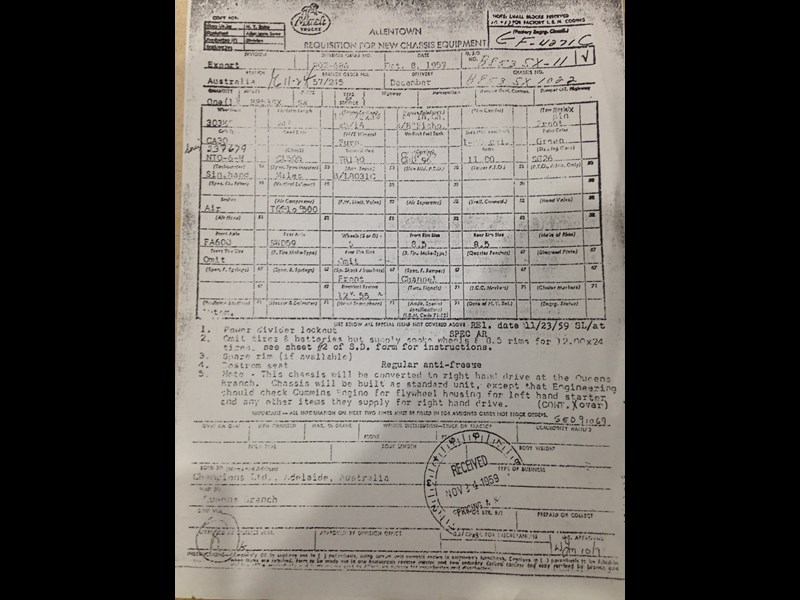 A copy of the original order form for the truck. Not often you can get this specific.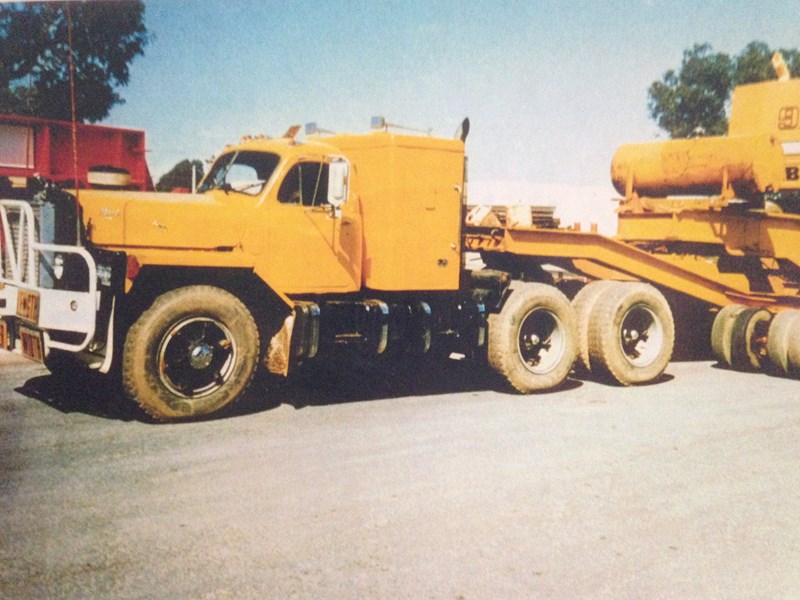 In full heavy haulage war paint!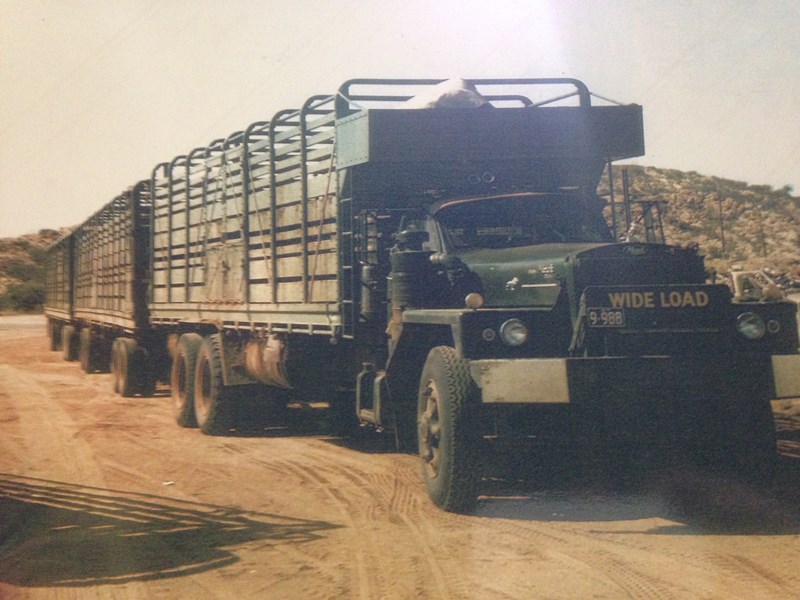 Back when the B was nearly new, working for Webb Brothers at Mount Riddick Station NT. Apparently the turbo spent more time off the engine than on it.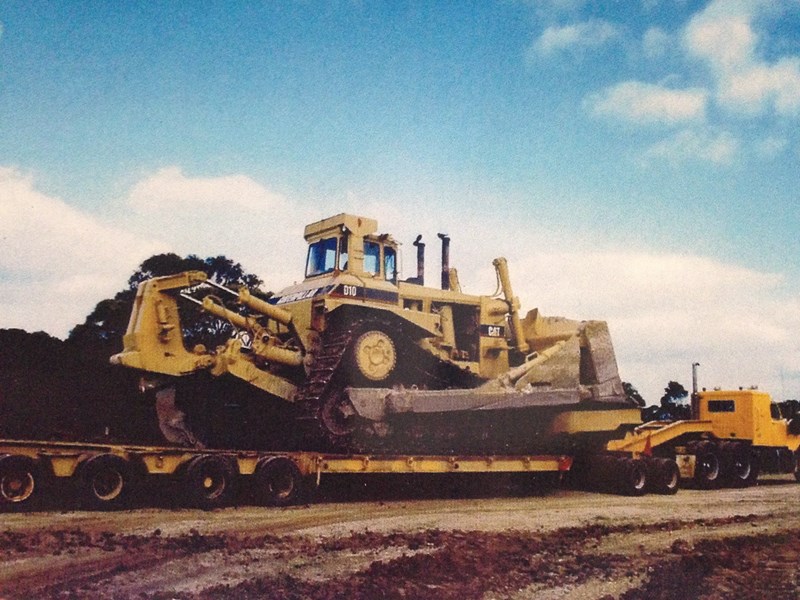 A load and a half for an old truck!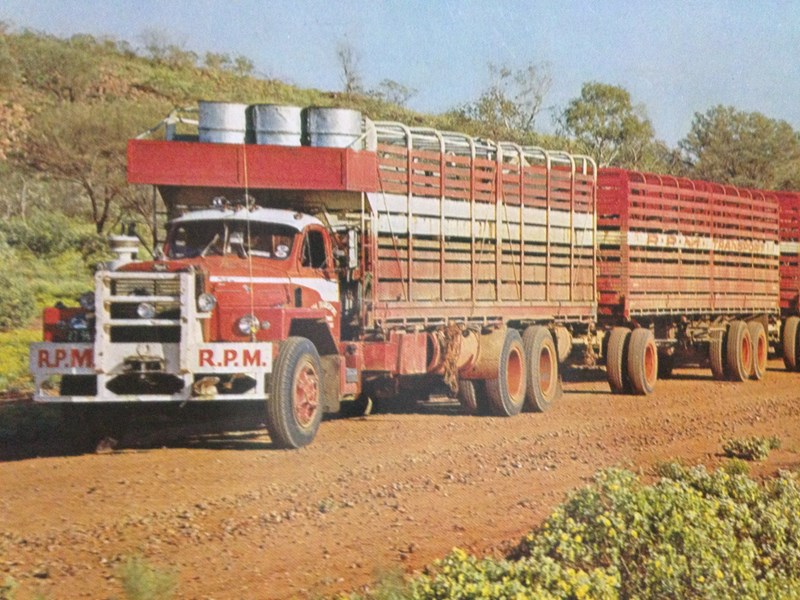 Still as a rigid but working for RPM. This company would eventually become Tanami Transport.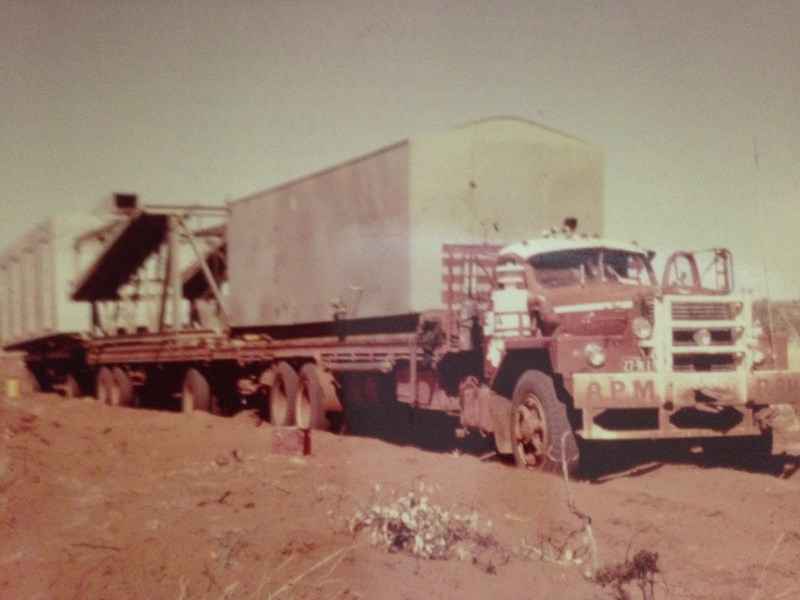 A rig shift in the middle of nowhere.

The B-model Mack was a mighty truck back in the day, and the B83 and B87 were the biggest dogs around. And B85's are a rare dog indeed. Matt Wood drives the only B85 ever to arrive in Australia.
Wool classers can tell what kind of year its been by just looking at the fibres in a freshly shorn fleece. And scientists can look at tree rings to see how the environment has shaped a tree over the decades of its life.
But, it's not often that you come across an old vehicle that not only still carries the scars of time and toil but also has an amazingly documented history. I'd be tempted to cut through the chassis rails of this extremely rare 1959 model B853 SX Mack and count the tree rings myself, however, I reckon that it's owner, Des Hockley would have a slight issue with that!
Truck Archeology
Everywhere you look on this truck you see it bares the scars and sports the modifications that it's acquired over it's journey through the formative years of Australian trucking. It's an archeological dig site on wheels.
This truck was born in Plainfield New Jersey in November 1959 and is one of only 45 B85SX's made globally. It's also the only one recorded as being delivered to Australia. The truck was built as a left-hooker then transported to the Mack branch in Queens, NY for right hand drive conversion. And by February 1960 the big Mack was on a boat bound for Champions in Adelaide.  Its final destination was Mt Riddick station in the Northern Territory where it was put to work pulling stock crates through the never-never.
As an aside that Plainfield NJ factory is still standing to this day, though it closed in 1962. The building still sports Mack logos on its door handles.
There's not a lot of obvious difference between a B85 and the slightly more common B87. Maybe someone out there smarter than me can spell it out! Most B87s delivered to Oz used a 335 Cummins for power, this B85 however, used a turbo-charged NH Cummins at 265hp. Some examples even sported a supercharger. Apparently both power plants were available in 85s and 87s.
Mythical Monsters
Just let that sink in for a minute. At a time when most Aussies were wheezing around the country in naturally aspirated petrol powered pommie lorries these things were monster trucks. Exotic mythical beasts that inhabited the uninhabited interior of the country or bellowed through isolated forests groaning under the weight of massive jarrah logs, or hauling earthmoving equipment.
This B85 also shared the same 5x3 main and joey 'box set up found in the B87. The Mack rear end housed gears that sported an eye wateringly short 9.11:1 ratio. With enough cable this thing could've raised the Titanic.
Back in the States the B85 was primarily a severe duty rigid and was most commonly used as a fire truck platform.
Turbo Troubles
As you can see this truck also started life as a rigid, towing stock crate doubles on the Webb Brothers owned Mount Riddick station. The turbo Cummins however, while clearly before it's time, was less than reliable. One station hand who drove it on occasion recalled, "It spent more time with the turbo off it than on it." A manifold blanking plate was made up so that when the turbo inevitably went bang, the driver could just pull it off, plug up the hole and keep driving.
The big B then found its way into the hands of NT based RPM Haulage (later to become Tanami Transport) again as a rigid pulling road train crates and also some drill rig moves. Around this time someone must of gotten sick of the problematic turbo Cummins and an 8V71NA Detroit was planted under the bonnet. Along with the heart transplant, the Mack scored a 15-speed overdrive 'box that was slotted in front of a 3-speed Spicer joey.
It's also said to have done some work for the Co-Ord co-operative at some stage.  But it's uncertain whose banner it was flying at that time.
Go West
The story of how this truck caught the attention of West Australian based heavy haul pioneer Vince Ridolfo isn't really known. However, by the mid-1970's the truck ended up a part of the Perth based Ridolfo Transport fleet. Ridolfo Transport was heavily involved in carting timber for the State Electricity Commission and heavy haulage for infrastructure projects. The Mack was cut down into a prime mover and sent out on heavy haulage float work.
As WA progressed into a resources driven infrastructure boom, a lot of big gear ended up on the roads. Probably the most well-known big Mack operator in that part of the country at the time was Bell Bros, Who operated a fleet of B87s and B83s.
This Big B however, was not overly happy with the GM under that high riding snout. In short, it was a dud. With a big load on it's back it was allegedly lucky to make it more than 100km from the depot before losing its will to live. So the dud 871 made way for a new 871. While working for Ridolfo it also scored a sleeper cab and remarkably, even air conditioning!
Somewhere along the line it also scored dual headlights as opposed to the old school single candles. Which kind of makes it look like the bastard offspring of a B model and a Scammel!
Subby Days
Perth based Des Hockley bought the truck in 1980 after his Peterbilt turned turtle in the bush, which very nearly squashed him in the process! The Mack was quickly put to work hauling massive logs, but before long Des started subbying to Ridolfo, towing a 100 ton rated Rogers low loader and dolly made out of a World War 2 tank transporter. The old girl, with Des behind the wheel, made a crust by hauling equipment to mine sites dotted around WA.
Des wanted to get his crashed Peterbilt back on the road, being a 351, cabs were pretty scarce to say the least. So Des rebuilt the Pete with a W900 cab and bonnet to get it back on the road. The B85 was then sold to WA heavy hauler, Sam Graham in the mid-1980s.
Cummins Time
Sam gave the GM the flick and dumped the old joey box. Now the B was armed with a 420hp 14 litre NTC Cummins out of a dump truck with a heavier 1460lb/ft 15-speed overdrive and a 4-speed air shift 1241C Spicer joey. The diffs were rebuilt and it scored an even shorter 10.11 gear set.  Pretty impressive specs for a truck that was then already nearly 30 years old. This thing was rated to 200 tonnes!
It was then put to back on the road where it continued to work up a sweat on heavy haulage work.
By the time Des got his hands back on the yellow beast some 30 years later, the Mack had lost it's auxiliary transmission. Though it still sported the Cummins and the 15 O/D 'box.
As it sits there's been very little restoration. Apart from some little touch ups, the Mack still appears as a rolling timeline of a boom time in West Australia's development. From hauling outback cattle and oil rigs, to hauling timber and machinery, this B85 has survived stupendously big loads, heat, dust and no doubt mud. Since Des got the keys back he has spent quite a bit of time collecting the history of this rare beast and piecing together it's past.
Drive Time
It's quite a climb up into the driver's seat of the Mack. But I settle behind that massive wheel and peer through the split screen at the long eared dog on the bonnet. There's an undeniable charm to the B-model cockpit. It's just so evocative of the era with its curved panels and pressed metal trim.
With the Cummins rumbling away under that imposing snout I grab 2nd slot in bottom 'box and slowly let the clutch out. I'd already made a boo-boo. With that massively short rear end there's no need for low-range when driving it bob tail.
I could work my way through the entire bottom box and still only be moving at walking pace. With this 'box and these diffs the yellow B is gear bound at about 83km/h. Which given the size of this big old monster is plenty fast enough!
I stop and flick the button up and try again. And we're in business.
Call Of The Wild
It's hard not to love being behind the wheel of one of these jiggers. The landscapes rolls past and the tacho needle climbs and I grab another cog. The 14 litre answers with a turbo-charged bellow and a very un-PC cloud of smoke erupts from the stack.
What I can't get over is just how well this old truck drives. Sure it's helped by the modernized driveline, but in this day and age it's hardly state of the art. Only having one gear stick to contend with obviously is a help for a rookie like me.
This old truck has followed wheel ruts in the sand, negotiated narrow bush tracks and has ground it's way up mine haul roads in the searing heat. You can feel the history underfoot as you grab another cog and let the Cummins sing. Of course I couldn't help but flick the switch labeled Jacobs. The answering aural assault is reminiscent of a vintage B-29 bomber firing up its supercharged engines.
Anti-social? Yes. Fun? Definitely.
I can only imagine what it would've been like seated in that aircraft-like cockpit dragging 100 tonnes up a grade in mid-summer as the drive wheels pull clods of blacktop off the road surface.  
The big B also rides and handles surprisingly well. It's not like it's had a bottom up resto. This is in part down to a couple of spring leaves being removed from the camel back rear end. The original power steering is a help as I spin that massive wheel.
Sure this truck is a survivor. And the rivet counters out there will be annoyed at this truck's lack of originality.
But it would be a shame to rub back and erase the layers of paint and modifications to this truck. This B-Model tells a story and every modification that has been made over the last 5 decades has been done for a reason. Either to make it more suited to the job at hand or more live able for the driver. 
And that really is the story of this Big Bad Bastard B. It's a grumbling whistling portrait of sheer brute force, bush engineering and tenacity. It's also a history lesson on wheels. And after all, tenacity is what created the Mack bulldog legend in the first place. 
Subscribe to our newsletter
Sign up to receive the Trade Trucks e-newsletter, digital magazine and other offers we choose to share with you straight to your inbox
You can also follow our updates by liking us on Facebook. 

Trucks For Hire | Forklifts For Hire | Cranes For Hire | Generators For Hire | Transportable Buildings For Hire