SPECIAL REPORT: Improving safety in the industry
---
National Safe Work Month: Truck driving is the undisputed champion of a title no occupation wants to win - Australia's most deadly job – and a change is needed
Statistics show about 50 truck drivers die every year in Australia. Between the years 2003 and 2015 there were 535 fatalities among workers in the road freight transport industry, representing about 15 per cent of all workplace fatalities.
There were 8330 workers compensation claims for serious injuries requiring more than a week off work lodged in the transport, postal and warehousing industry.
The news got even worse in May, when Monash University released the findings of a 12-year study of health and safety in the Australian trucking industry. Titled Driving Health: Work related injury and disease in Australian truck drivers, it found that truck drivers were 13 times more likely to die at work than any other profession, and that 1 million weeks of work were lost because of injury.
Slips and trips, falls, noise, physical and psychological stress contributed to the majority of compensation claims.
Long-haul truck drivers were shown to be most exposed to risk factors such as: "long working hours, sedentary roles, poor access to nutritious food, social isolation, time pressure, low levels of job control and fatigue."
With demand for on-road freight transport expected to double between 2010 and 2030, the focus on safety is only going to intensify.
Truck driving is the most common job for males in Australia, employing one in every 33 men of working age – about 200,000 people all up – but there is a worsening shortage of new drivers entering the industry, something clearly not helped by the damning health and safety statistics. Nearly half the workforce is aged between 45 and 64. Particularly worrying is the high suicide rate of truck drivers.
If ever there was a call to action it is now, and it's imperative the call is heard loud and clear.
Risk factors and COR
An average of 14 serious injury compensation claims are made every day. The Australian Work Health and Safety Strategy 2012-2022 has identified road freight transport as a priority. It aims to reduce the incidence of serious injury by 30 per cent nationwide by 2030.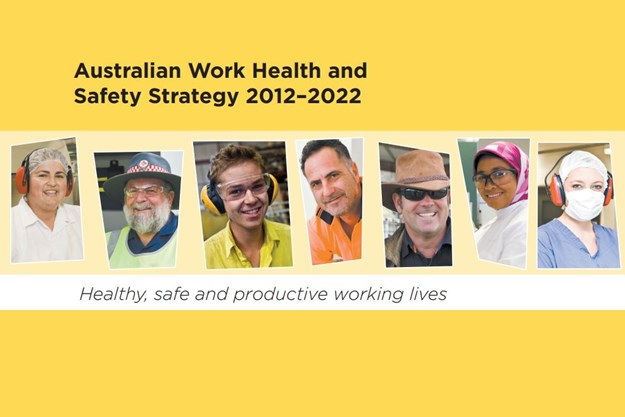 Road freight transport risk factors identified by Safe Work Australia are time pressures, shift work, fatigue and physical fitness, poor vehicle design, manual handling of heavy weights, working at height, and gases and fume exposure.
It notes that while there has been a significant reduction in the number and rate of injuries and fatalities over the past decade, it remains a "high risk industry".
Although the Monash University study focuses on data alone, not attributing blame or causation, the Transport Workers Union (TWU) has been quick to link the findings to a failure of government to regulate around the practice of awarding of transport contracts.
TWU national secretary Michael Kaine says small operators are being squeezed to breaking point, which leads to devastating consequences for the safety of employees.
"What needs to be done to lift that pressure on small operators is to ensure that each of the operators above them pays down the supply chain sufficient money in their contracts to ensure small operators are viable," he says.
"You need tendering processes that ensure that commercial aspects don't put too much pressure on drivers." 
With provisions to Chain of Responsibility (COR) changing in October to require more accountability further up the chain, the question is whether it goes far enough, and whether it will actually make a difference. Will customers at the top who drive down contracts be made to pay when a fatality occurs as a result of their choice of carrier?
The topic of how much responsibility big customers should bear when choosing a transport provider is a hot one at the moment, with in-principle support for TWU's viewpoint coming from unlikely sparring partners such as the Australian Trucking Association, as well as some leading transport operators.
Kaine says it was a mistake to scrap the Road Safety Remuneration Act in 2016.
"They were just about to make key orders when they pulled it down. The key aspects of the order were going to require those at the top of the supply chain ensure they had appropriate tendering practices, that the contracts they gave out to transport operators paid those operators enough to ensure the work was viable, so that the pressures on drivers wouldn't arise in the first place."
Cameron Dunn, managing director of bulk liquid hauler FBT Transwest, says he wants customers compelled by law to show their decision-making process when awarding contracts.
"If someone gets killed, my belief is that the managing director of the company who ordered the work should be brought before a judge to explain why he or she chose a certain transport company," he says. "And if it shows they were chosen simply because they were the cheapest, without due diligence done on their safety record, then the managing director of that company should go to jail."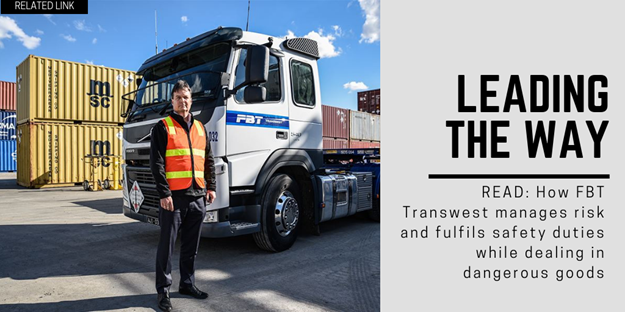 ATA president Ben Maguire agrees with the sentiment that responsibility needs to flow up as well as down. He says that with the incoming changes to the provisions of COR, major retailers are now starting to look harder at their obligations when choosing transport operators.
"There should be more commercial benefits if you're going to win major contracts. If you award a trucking contract to an operator who you know is not doing that well and you don't really mind because you're getting a lower price out of them, then Chain Of Responsibility should now go some way to addressing that."
How much wriggle room the provision of the sentence, "so far as is reasonably practicable" leaves remains to be tested.
Kaine wants the federal government to do more: "They should put back in place a body that has the power to deal with those economic pressures, so that the consequences drivers face, such as death, don't arise in the first place.
"Businesses are often operating at a loss, with massive manufacturers and retailers squeezing contracts as hard as they can. It means drivers are pushed really hard, sometimes too long and too fast.
"We know it's a deadly recipe and it results in chronic health outcomes."
Pathways to improvement
While better enforcement of trucking regulations and getting COR right are two things the industry is working towards, the elephant in the room when it comes to serious road trauma is small vehicle drivers.
Maguire says more than 90 per cent of multi-vehicle crashes involving a heavy vehicle that result in death are the fault of the small vehicle driver.
"It's clear that people driving small vehicles are not being trained properly," he says.
"The community needs to be aware that their role in this is quite significant. If you're 17 years old and sitting your written exam for your car licence, it's virtually impossible you'll be given a question about how to drive around heavy vehicles. So this is a community-wide issue."
Research from the Department of Infrastructure and Regional Development shows that 60 per cent of fatal crashes involving a heavy vehicle also involve a light vehicle. Of those crashes, no fault was found for the truck driver in 84 per cent of cases.
With roads becoming more congested, tensions between cars and trucks show no sign of easing, something that clearly has to change if the two groups are to co-inhabit the same space.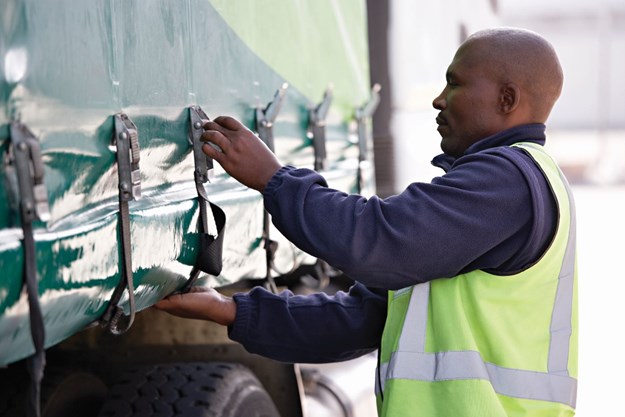 The human face
Fatal vehicle crashes make the headlines but it's the less flashy health and safety incidents that add up and really take their toll on our industry.
It's the stress faced by drivers when they arrive on site and are told to go away, or to wait in their truck for a few hours before getting unloaded. It's not having access to healthy food, a shower, interaction and support from other people. It's the lack of respect for doing your job.
Recently, a joint safety summit was run by the Australian Logistics Council (ALC) and ATA, in which truck drivers held a workshop to represent all the pain points of their job.
Maguire says it was a chance for regulators, retailers and operators to hear first-hand from drivers about what the challenges were.
"It's about humanising the job, about valuing the work drivers do," he says.
"Having consignors and consignees in the same room meant they were able to network and collaborate effectively."
Not for lack of trying
There's no escaping the fact that the road is a very dangerous environment. The more you're exposed to being on the road, the more your risk of injury or death goes up – whether you're a truck driver or not.
"We need to make hard decisions," Kaine says. "Over a 10-year period, 2,543 Australians died in truck crashes. It puts it into a category of its own."
Diabolical as the statistics might be, the issue of safety – or lack of it – in road freight transport gets more attention every year.
The conversation never ends, even if we wish sometimes that the chatter would stop and a one-stop solution be invented.
Earlier, October saw NHVR host a forum looking at how to address driver fatigue issues, and the laws around how best to manage it. Logbooks and driving-hour enforcement remain hot topics among truck drivers, so much that you may find yourself fatigued just trying to keep up with the debate.
With so many different regulatory authorities across the country, all with intersecting and overlapping interpretations and jurisdictions, just working out what law you're supposed to be obeying can be taxing. And while we hold forums and talk about enforcement and try to get the regulatory settings fine-tuned, another truck driver is dying.
One thing all parties can agree on is that it's simply not good enough.
Subscribe to our newsletter
Sign up to receive the Trade Trucks e-newsletter, digital magazine and other offers we choose to share with you straight to your inbox
You can also follow our updates by liking us on Facebook. 

Trucks For Hire | Forklifts For Hire | Cranes For Hire | Generators For Hire | Transportable Buildings For Hire