Retirement package
---
While fishing, camping and the 'grey nomad' lifestyle is appealing to some approaching their senior years, Peter Betts is not the retiring type. He'd much rather be behind the wheel of his stunningly modified Mack Super-Liner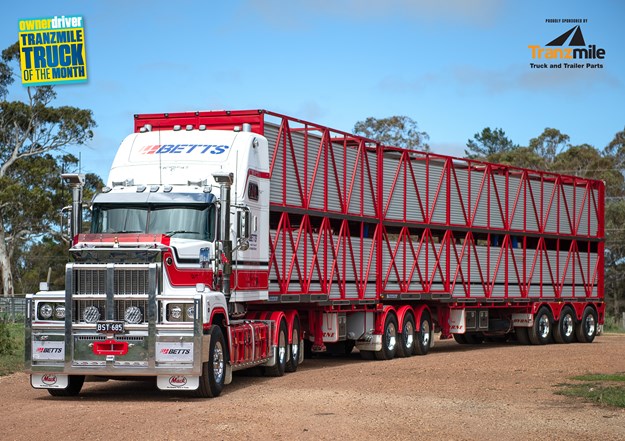 Welcome to Walcha, New South Wales, a town of 1800 people and nearly a million sheep and cattle. The town is small enough that everywhere is walking distance yet big enough that the local taxi still needs to fuel up at least once a week.
Walcha has been home to several Wallabies (the rugby union type), a Melbourne Cup winner (the four legged horsey type) and a MotoGP champ (the two wheels testicularly-enhanced type). In 1950 it was also the home of an Australian first when a Tiger Moth was the first aircraft to spread superphosphate by air in Australia.
None of these things are the reason I'm in Walcha though, although I was enjoying a damn fine breakfast there at Apsley Takeaways. My visit came about due to a Facebook post from Icepack Services in Toowoomba. The reason for Icepack's post was to show of Peter Betts' new retirement plan – a stunning 2018 Mack Super-Liner. That's my kind of retirement.
Peter is the man behind Betts Transport. Although the company is based out of Walcha, only a fraction of the company's 44 trucks are based there. The majority are spread throughout Australia's east coast, taking care of the customers that Betts have been looking after for over 20 years.
The Betts family has always been associated with transport. Not just trucks though. Peter's father, originally from Wingham in NSW, ran a successful logging company. Not only did they haul the felled trees to the mill, they were also responsible for bringing the trees down as well.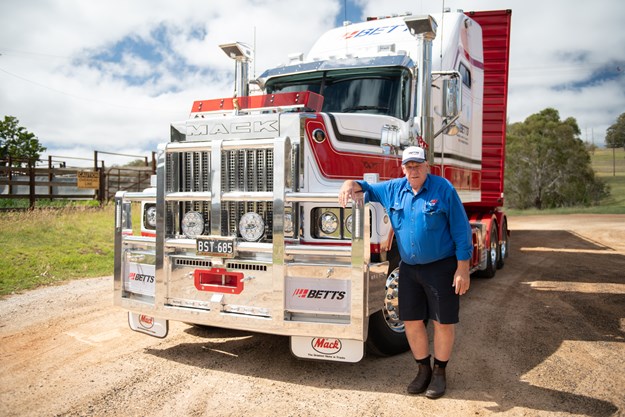 The family chased the forests from Wingham to Gloucester and eventually Peter and his wife Beverley moved the logging company to Walcha where they were servicing one of the largest hardwood mills in the Southern Hemisphere. The logging company's success was in no small part helped by the Mack trucks that Peter's dad started the company with. Peter's first truck driving experience came in the form of an old left-hand drive NR Mack, a driving experience that should have involved a licence – not that I'm telling on him. His affiliation with the Bulldog brand would continue well past the sale of the logging company.
In 1996 the atmosphere around logging and the mill in Walcha was changing and Peter and Beverley chose to sell up there logging gear. In fact, their gear was auctioned off at the second ever auction held by Ritchie's. At this stage Peter and Bev were up in the air as to what to try next.
The retirement subject was even broached back then, but it didn't take. "We thought about caravan parks or motels or something," Peter confesses "However we'd held onto a couple of trucks, a V8 Valueliner and a K100 Aerodyne, so we ended up buying a couple of trailers and went out on our own."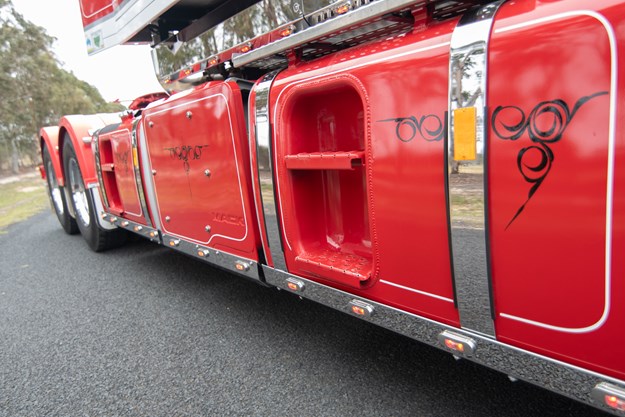 No fishing
Peter and Bev spent a couple of years growing the new company by doing some subbie work for other companies. Throughout that time they accumulated their own loyal customers as well. And a lot of those original customers are still with the company today.
The Betts trucks are now regular sights anywhere from Sydney, Brisbane, Adelaide and Melbourne. Being based in a rural town with such a large farming presence it's also not surprising that almost a quarter of the Betts fleet are assigned to stock duties as well.
While Peter has been hugely successful building the company and fostering relationships with his staff and clients, the one thing he's had trouble succeeding in is retiring. The retirement idea, originally floated after the sale of the logging business, reared its head on several occasions but, as Peter freely admits, "unfortunately I don't play sport, don't play golf, don't go fishing".
"My wife reckons my hobbies are these trucks on the weekend," Peter adds. So filling in his time with a rod or golf club was out of the question. Hanging up the keys and assisting with the operations side was also out of the question.
"I'm too old for the office, technology has left me behind there with computers," Peter Jokingly confesses.
"I've got this far in life without that; I reckon I can do the last mile without it."
With that assessment her took the approach of "what else can ya do?"
"I still love driving, I don't want to work as hard as I've done over the years, I'm still good for a pretty good week if you need me," Peter says, factoring in the boss's right to, as he says, "pick the freight a little bit … take the easiest jobs."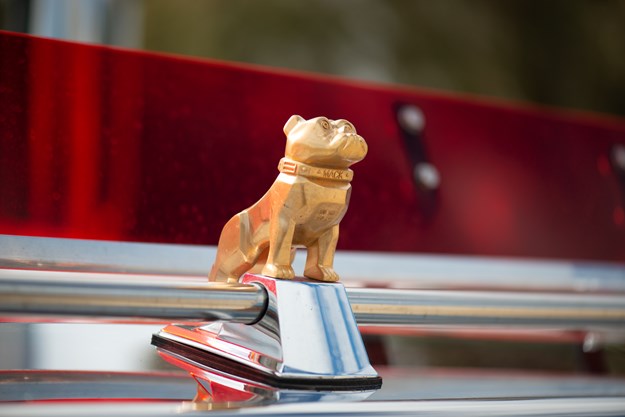 So he decided to "go out with a bang" and build himself a new truck.
Now it's worth noting here that this isn't Peter's first "retirement truck". The concept for the big-bunked Mack blossomed after Peter saw the 60-inch integrated sleeper at the Mack pavilion during the 2017 Brisbane Truck Show. A truck was ordered and built for him after that.
He did get to enjoy the luxury of their first 60-inch Mack for a short period before the company's workload meant the truck was needed for more than just a retirement run.
So as 2018 rolled around Peter made the second attempt at building his retirement truck. This one would pack all the same features of the first. The integrated 60-inch sleeper, the 685hp MP10 power horse, the "smarter than me" mDrive auto 'box and the staunch-looking "didn't feel that 'roo" bullbar from King Bars.
However, since the build of his first retirement truck Peter had seen some photos and read a very well written article (I'm not just saying that because it was my article, well maybe I am a little) about a feature that would change the look of his new retirement rig – the 'Champion Bonnet'.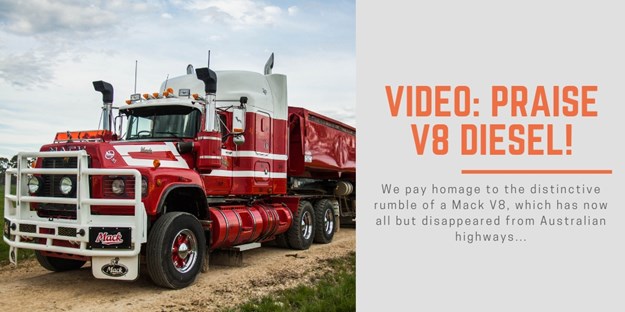 Peter read the story about Tony Champion and his son Bernie's efforts to build a custom bonnet that would bring the tough Bulldog look back to the new generation Mack trucks.
Tony is to Mack Trucks what air is to breathing. Along with his family, he's based in Rockhampton where he has a Mack collection that made this particular Mack fan drool – literally. His love of the Bulldog bred was the driving force behind his Champion Bonnet project.
When Mack released their 'New Breed' line back in 1997, the American aerodynamic look had a strong influence on the aesthetics of the new rigs. So, while the new range was a standout in performance and diversity, the look of the flagship Titans and Super-Liners had lost a little of their Mack toughness.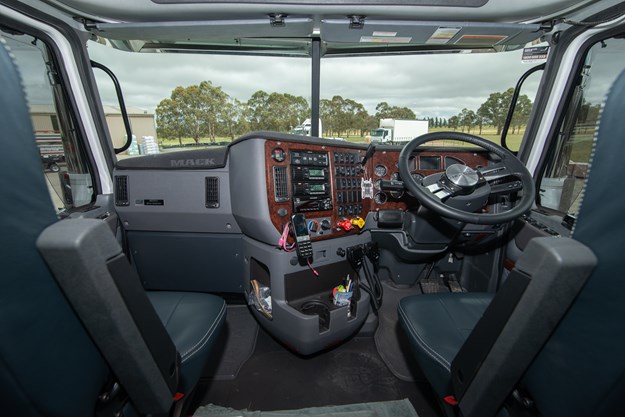 Champion bonnet
In 2013 Mack released 30 Southern Cross trucks to celebrate their golden anniversary. Those trucks featured a new grill design that immediately got the Mack fans salivating like a kid at a candy store. However, despite numerous requests Mack quite rightly insisted the bonnet was for the limited-edition trucks only.
It was at this point that Tony and his son Bernie got a bit more serious about their custom bonnet idea. Both father and son invested heavily, in time and resources, to make their idea a reality.
Inspired by the traditional Mack Titan bonnet it wasn't merely a matter of drilling a couple of new holes and a bit of duct tape. The New Breed's axle setup meant going all the way back to the drawing board.
Months led to years but eventually all the kinks and latches were ironed out and lined up and Tony Champion had a New Breed Titan with a Champion Bonnet. The truck turned more heads than a Prius at a drag strip. When Peter read the story and saw the images of Tony's stunning blue Titan, he immediately got onto his Mack salesman John Saint.
"They wouldn't sell me a truck without a bonnet," Peter laughs. "I told them I want their truck but I just don't want their bonnet."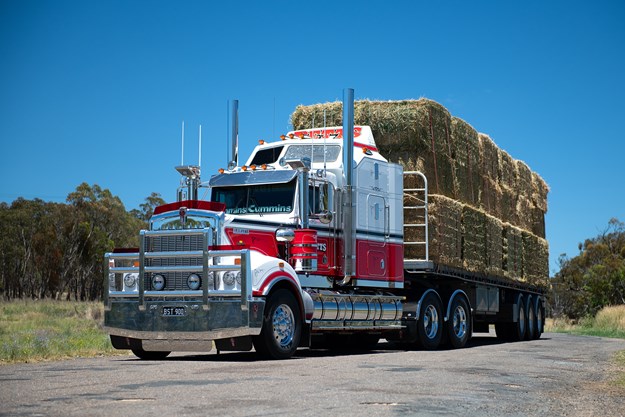 John Saint organised it all for him though, sourcing the bonnet through Tony and getting it all mounted and aligned.
The 60-inch bunks came straight out of the United States to Australia and were fitted up in Mack's Wacol factory. The truck also spent some time at Joe Bradley Fibreglass to get cupboards added to the rear of the sleeper. A big King Bars' bullbar was fitted before the truck got sent to the talented team at Icepack Services in Toowoomba. An Icepack was fitted and they also painted the fuel tanks and added the perfect combination of stainless and lighting. The big Mack was then sent to Thornton where Showman Signs' owner, simply known as 'Showy', took over.
While the majority of Betts Transport trucks sport the same red and white look, with a mix of mainly painted tanks over polished, Peter admits he wasn't sure how the Mack would go.
"Showy just said, 'you go away, don't worry about it, you worry about driving it and paying for it and leave it to me," Peter recalls. He also admits he wasn't initially convinced when Showy sent progress photos. "But when he put the silver and the black on it just came up a million dollars."
Peter is not wrong on that count, though as a Mack kid myself I think a million dollars is undervaluing it by a fair bit. Peter admits to enjoying having a bit of fun with the attention he gets.
While I caught Peter's Mack after it had been loaded with cattle, more recently it has been regularly seen hauling containers from Tamworth to Sydney. The two-way has been flat out with compliments, and more than a few enquiries about where he got that bonnet. Peter takes plenty of joy in making up more and more imaginative answers. "Oh, I picked it up off an old wreck at Gleemans" is one of his favourites.
With his son Chris at the helm of the company, Peter now has the pleasure of being able to cruise comfortably into his retirement. He has a truck that's a pleasure to drive and more than a little stimulating to look at. He has a workload that allows him to enjoy the runs he does, and he has an attitude that we desperately need to retain rather than retire.
I, for one, hope Peter continues to do a terrible job at retiring and I look forward to seeing the big Mack out on the road for more than a few years yet.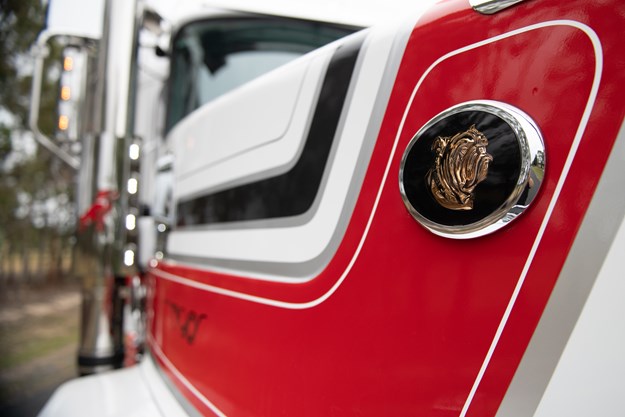 Subscribe to our newsletter
Sign up to receive the Trade Trucks e-newsletter, digital magazine and other offers we choose to share with you straight to your inbox
You can also follow our updates by liking us on Facebook. 

Trucks For Hire | Forklifts For Hire | Cranes For Hire | Generators For Hire | Transportable Buildings For Hire