'BIG RED' KEY TO FREIGHTLINER'S RICH OZ HISTORY
---
The year 1989 saw the Berlin wall torn down, the first GPS satellites fired into space, and the first Freightliner trucks introduced in Australia – including two FLC evaluation units, one known as 'Big Red'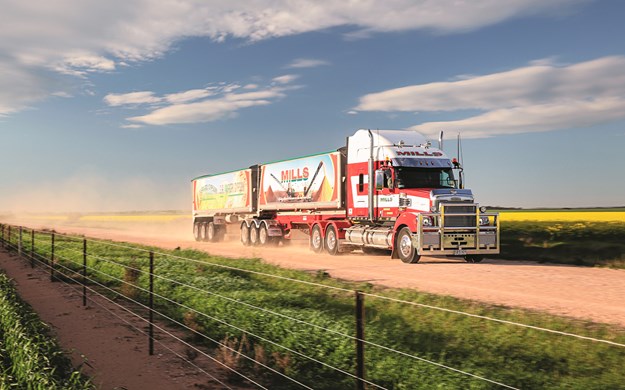 Freightliner is preparing to start a new chapter with next year's arrival of the all-new Cascadia, adding to a rich history in Australia.
There was similar excitement back in 1989. Not only was it the year the Berlin wall was torn down and the first GPS satellites were fired into space, but it was also the year the first Freightliner trucks were introduced in Australia.
It all happened because eight years earlier the Mercedes-Benz parent company, Daimler, bought the Freightliner business. This move certainly captured the attention of the Mercedes-Benz team in Mulgrave, Victoria, which had been assembling cab-over trucks for the local market.
It was a successful operation and trucks like the 1418 Mercedes-Benz had really established the company in Australia. But brands like Mack and Kenworth had demonstrated that there was demand for 'American' conventional trucks that featured higher output engines from Cummins and Detroit Diesel and ran front axles that better suited the 'bridge formula' limits.
"Wouldn't it be nice to have a bonneted American truck to offer customers?" was the thinking at Mercedes-Benz HQ.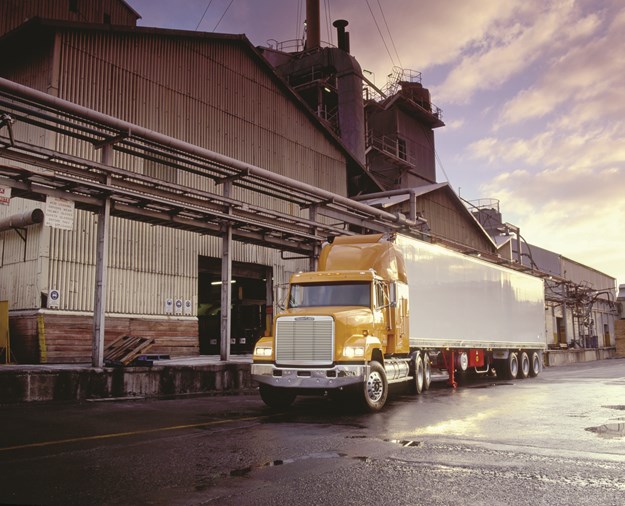 It sure would be, but there was much work to be done, and a senior sales and marketing executive named Ian Bruce led the way. Bruce, who had worked for brands as varied as GM Holden, Ansett, Cummins, Caltex, Kenworth and International Harvester, set about putting together a business case for a Freightliner bonneted truck to be built in Australia. He convinced the top brass in the US to build two FLC 120 trucks, move the steering wheel to the correct side of the cab and send them to Australia for evaluation.
These were impressive rigs with light-weight aluminium cabs, and one of them, named 'Big Red', is still on display in the National Road Transport Hall of Fame in Alice Springs, while the other is being lovingly restored by a former Daimler executive.
The trucks had an NTC400 Cummins engine, 15-speed Roadranger box and Rockwell airbag suspension. They also looked the goods. The trucks held up extremely well, but local customers just weren't ready for cabs made mostly from aluminium and the project was shelved.
Then, in 1983, Freightliner introduced the FLC 112 in the US, which was initially developed for the vocational market. It featured a tougher steel Mercedes-Benz cab that was engineered to match up to a fibreglass bonnet. The cab was more easily set-up for right-hand drive and packs were developed for assembly by the Daimler Trucks operation at Mulgrave, alongside Mercedes-Benz products.
The 112-inch (bumper-to-back-of-cab) dimension was perfect for contemporary overall length laws, while accommodating a full-length trailer and sleeper.
To start with, Freightliner was able to offer the Cummins NT engines and Roadrangers, which was music to many ears. The tough steel cab was spacious and featured all the driver features that were appreciated by Mercedes-Benz customers. And it was available in heavy-duty specification for tough Australian roads.
The fact that you still see FLCs plying their trade across Australia is a testament to just how durable they were. But the timing of the 1989 launch was not great. Due to soaring demand for the FLC in the US, it was initially hard to get adequate supply. By the time the supply lines freed up the Australian economy had slid into the recession that Australia 'had to have', according to then Treasurer Paul Keating.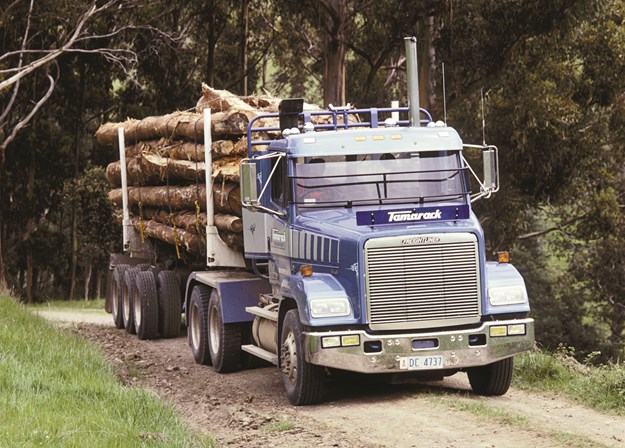 Still, the sales numbers were decent and the FLC soon picked up a loyal customer base, which used them for applications as varied at log carting and fuel hauling.
As time went on, Freightliner added more options, including Caterpillar 3406 and Detroit Diesel Series 60 engines, and a range of different suspension options. Anti-skid brakes were also added to the FLC early in the 1990s, which gave it safety leadership when it came to American conventionals before the take up of antilock brakes spread as it became compulsory for B-double combinations.
While the take-up of B-doubles hurt the FLC, as its dimensions simply didn't suit that application, the truck had put Freightliner well and truly on the Australian map by the time it was discontinued in 1999 with 2,000 units sold.
Bruce, the driving force behind Freightliner's local introduction, left the company soon after the launch of the FLC and he passed away after a long and fruitful life early this year, but his legacy continues to this day.
The local assembly of Freightliner and Mercedes-Benz models was reduced and phased out in 1996. A massive Boral order that could not be met locally had seen Freightliner Australia started to fully import trucks and it set a precedent. Additionally, the government's reduced import tariffs started to have an effect and it meant it was no longer economically viable for Freightliner and Mercedes-Benz to assemble trucks locally.
The FLC was replaced by the Century Class in early 2000 as well as Columbia in 2004, which sold well enough but didn't develop the same following as the tough-as-nails FLC.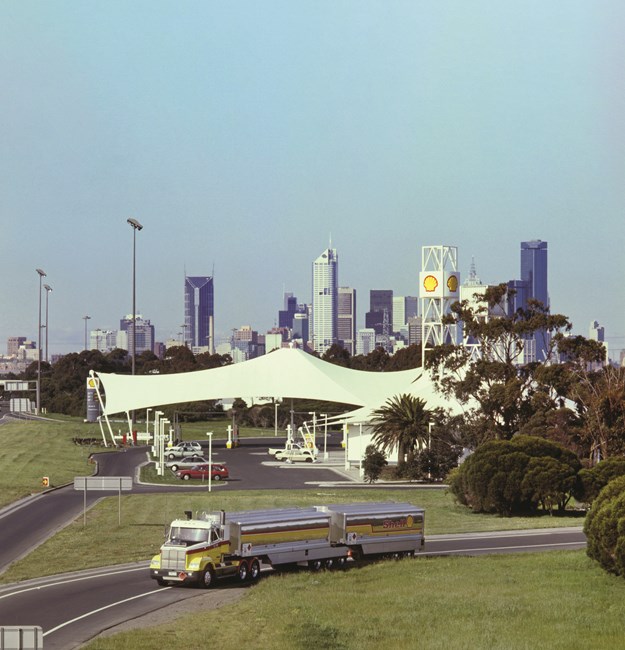 But change was coming and it was called the Coronado. Francisco de Coronado was a Spanish explorer who set out from Mexico and made it all the way to what is now known as Kansas in order to find the famed Seven Cities of Gold. He didn't, and he didn't rate Kansas either, but he was the first European to set eyes on the Grand Canyon.
In 2011, the Century Class was fitted with a 13-litre engine to cover most applications, while the big and bold 122-inch BBC Coronado was introduced for heavy-haul work. The 15-litre Coronado was a true hero truck for the brand with its heavy hauling ability combining with its stand-out design that had a real traditional toughness. Oh, and there was plenty of chrome, which was a big plus here in Australia.
Inside, there was lots of Oregon burl woodgrain and traditional chrome ringed gauges with ivory backing.
Freightliner then introduced a set-forward axle Coronado with a BBC of 114 just for the Australian market.
This Coronado's big Detroit heart and the combination of comfort and classic styling really went down well with Australian operators. Both the 114 and 122 Coronados have also proven to be as tough as they look. There had been some issues with interior squeaks and rattles in tougher applications and plenty of work was done by Freightliner's local team to sort it out.
Coronados have been used for everything from truck-and-dog work, livestock carting, fuel delivery and one is currently hauling the Freightliner Racing B-double Supercar transporter.
The Coronado and upgraded Century Class were fitted with the new Detroit HDEP engine platform that included a modern and reliable DD13 and DD15 engine. There was also a 16-litre DD16 for those lucky buggers in the US, but it never made it here. Thankfully, the DD16 will be under the bonnet of next year's Cascadia.
The first-generation Cascadia was introduced in the US for the 2007 model year, but was never developed for right-hand-drive. The second generation was though, and it will replace some of the Coronado models but not all. Some Coronados, including the 114, will continue on for a while as the new Cascadia model line-up is rolled out over the next few years.
Freightliner's Australian team continues to improve the Coronado and recently introduced a fuel-saving bundle available with Eaton UltraShift AMT boxes, which includes a neutral coast feature and a higher ratio to drop some revs.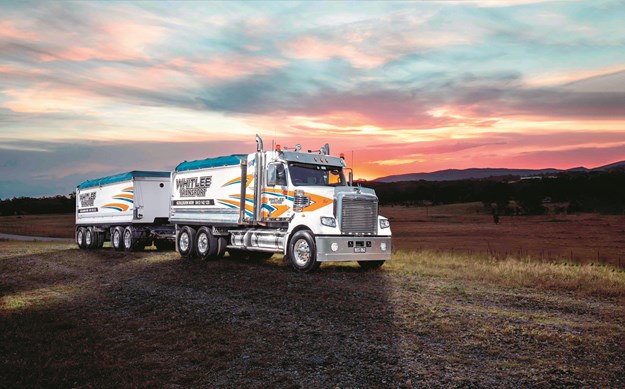 Subscribe to our newsletter
Sign up to receive the Trade Trucks e-newsletter, digital magazine and other offers we choose to share with you straight to your inbox
You can also follow our updates by liking us on Facebook. 

Trucks For Hire | Forklifts For Hire | Cranes For Hire | Generators For Hire | Transportable Buildings For Hire