Roads to erosion
---
It's great for politicians to cut the ribbons on new urban motorways and regional freeways, but they tend to forget about ongoing maintenance of roads, say the experts.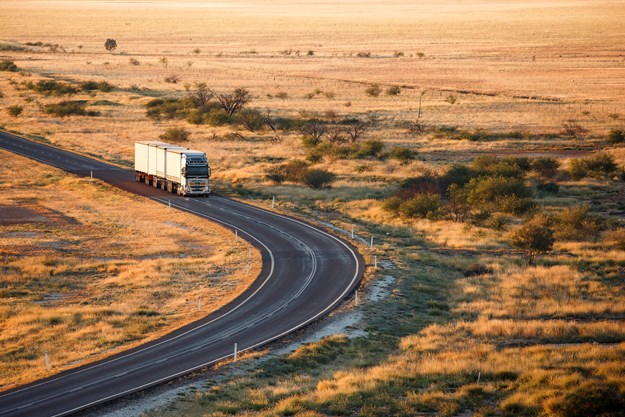 Many readers will remember the dangerous goat track between Melbourne and Sydney which was much of the Hume Highway well into the 1990s. A lot of it was single carriageway with the occasional passing lanes, and it was a bloodbath. In 1989, 16 people died in eight crashes involving trucks between Mittagong and Gundagai on one stretch in New South Wales alone. Who could forget the old Hume through the infamous Cullerin Range along there.
It might have taken two decades longer than both Coalition and Labor Prime Ministers promised, but these days the Hume is a completely divided dual-lane carriageway and fatalities are way down. It's a similar story on the long-awaited nearly re-built Pacific between Sydney and Brisbane. There are still plenty of run-offs to the side, and trucks sometimes come through the middle, but head-ons are now rare.
That's the good news. The bad news is that much of the older dual-lane Hume is now incredibly rough, with both trucks and drivers taking a tremendous pounding on the numerous dips, hollows and nasty bridge abutments.
It's a constant battle for road managers for sure, but the recently vastly improved "Goat Track Hill" north-bound towards Yass shows what they can achieve with the necessary funds. 
We're talking here about the main link between Australia's two biggest and most prosperous cities, so governments should be able to imagine how bad many of the nation's other roads are.
"The cost of maintaining roads in Australia is growing and the overall maintenance backlog is increasing," laments Infrastructure Australia (IA).
"Australia's road network faces increasing demands from a growing population," says the independent adviser to Australian governments. 
"The size of the network is also growing, with the expansion of existing roads and the construction of new ones.
"Meanwhile, there is a limited link between funding for road services and the actual use of roads. This leads to funding challenges for ongoing maintenance."
These comments are in Infrastructure Australia's latest Priority List, which lists a "National Road Maintenance Strategy" as one of its highest priorities.
The report says there is an underspend on maintenance; short budget and funding cycles; a lack of data and incentives; and inadequate reporting. It's hard to imagine anyone in the trucking industry arguing with any of that. 
Proposed National Strategy
Infrastructure Australia's proposed initiative would address the road maintenance backlog across local, state and national roads. But the idea is light on detail, and governments haven't agreed to it yet.
As in so many other areas of transport, a key argument is that spending money saves money in the long run. "Early maintenance on assets such as pavement can significantly reduce future costs, if timed correctly," says the report. There is also mention of "structural reforms such as road-user charging".
A Queensland maintenance initiative is separately included on the Infrastructure Priority List. IA says the 5,000-kilometre long road component of the National Land Transport Network in Queensland has a "significant" maintenance backlog.
"The poor condition of roads has increased costs to communities and the freight industry by increasing travel times, creating safety risks and reducing network resilience," the IA report says. 
The IA report says about 340 kilometres of these highway pavements and bridges "urgently" require programmed maintenance – such as replacing road surfaces – with another 540 kilometres of highway needing "rehabilitation".
"The Queensland Government expects the cost of addressing these issues to rise significantly if they are not addressed now."
The good news is that the Bruce Highway, Queensland's major north-south freight corridor and a vital part of the National Land Transport Network, is getting nearly $13 billion worth of work done on it over a 15 year period, 80 per cent of it funded by the Federal Government.
Owner//Driver sought an interview with IA to flesh out some of the points in its report, but the coronavirus put paid to that. 
Repairing Regional Roads 
"There has been an historical underspend on road maintenance," says Terry Rawnsley, a partner with SGS Economics and Planning, in welcoming IA's highlighting of the problem.
Rawnsley produces the annual SGS Economic Performance of Australia's Cities and Regions report, and told Owner//Driver the road maintenance funding backlog is "especially bad" in regional Australia.
"Roads in poor condition substantially reduce average travel speeds – often to less than 40km/h – damage transported livestock and horticulture, and increase maintenance costs of heavy vehicles," says Rawnsley, whose brother is a truck driver.
"This creates an economic burden for farmers and the broader supply chain." 
Rawnsley points out that regional Australia makes up 35 per cent of the economy, compared with Sydney's almost 25 per cent and Melbourne's nearly 20 per cent. "However, given the size of regional Australia, it is much more difficult to focus on key transport problems than in Sydney and Melbourne."
He points out it's no good having billion-dollar roads if B-doubles can't get on and off them – the common "first and last mile access" dilemma.
"Every local road is a connection to major roads which provide a linkage to inland freight terminals, ports, and domestic and global markets. 
"Last – or depending on your perspective, first – mile improvements and upgrading roads for higher productivity vehicles mean that farmers and producers can get more of their product to market in a quicker and more productive manner." 
Local councils, poor cousins
This gets onto the issue of local government-controlled roads, with access permits a common and often lengthy headache for the trucking industry.
But spare a thought for the budgetary situation of many of Australia's more than 500 local councils, especially in rural areas hit by the drought, bushfires and now the coronavirus-induced hit to tourism.
"Inadequately maintained roads and bridges which may have differing or inconsistent road surfaces, irregularly or poorly maintained road shoulders, poor road markings, or poor lighting can have serious road safety outcomes," admits the peak body for local councils.
"Fifty per cent of road crashes are on local roads. This means that driving on a local road involves an increased risk of being seriously injured that is 1.5 times higher than driving on a state road. Deaths on rural and regional roads far outnumber deaths on metropolitan roads."
These stark comments are contained in the Australian Local Government Association's (ALGA) pre-Budget submission to the Federal Government, written before the 2020-21 Budget was postponed until October due to the virus crisis. 
"Of the three levels of government, Local Government has the largest relative infrastructure task in terms of asset management," continues the ALGA submission.
"Local roads account for around 75 per cent of the total road length in Australia, or 662,000 kilometres. Yet Local Government has the smallest revenue base of all the tiers of government, raising only 3.4 percent of Australia's total taxation revenue. Unlike other levels of governments, Local Government has no direct mechanism to raise funds for road construction and maintenance such as road user charges, registration charges or other road or transport-related fees or charges."
The ALGA submission says a 2018 State of the Assets report estimated that 9 per cent of sealed local roads and 16 per cent of unsealed local roads were in "poor to very poor" condition – along with more than 20 per cent of timber bridges.
"Despite increased investment, the condition and function of sealed roads and concrete and timber bridges is not improving, and the condition and function of unsealed roads is declining." 
Feds asked to step up
The Federal Government's scheme for helping local councils with their roads is called the Roads to Recovery Program. At present it's running at about $600 million a year, and after 2023/2024 it will continue at about $500 million a year.
The Local Government Association submission asks the Federal Government to increase Roads to Recovery to $800 million annually – an extra $300 million a year.
It also proposes a local roads investment program of $300 million per year over five years to address first and last mile issues and congestion.
"Ratepayers are often left to fund transport networks for non-ratepayers, particularly where local roads provide for significant arterial and through traffic or have economic significance beyond the access interests and responsibilities of the council."  
That's a total of $600 million a year extra for local roads, and it now seems like a remarkably modest request considering the massive Federal spending that's recently been announced to battle the coronavirus' hit to the economy.
ALGA points out that while its councils raise less than 4 per cent of Australia's taxation revenue – through property rates -- the Federal Government raises more than 80 per cent of Australia's tax revenue. 
Out of this Federal revenue, funding from the Feds through Financial Assistance Grants (FAGs) accounts for about 7 per cent of local government revenue. But in relative terms, funding for local councils through the FAGs has been falling, from 1 per cent of Federal taxation revenue in 1996 to just half of one per cent now.
"The biggest impact has been, and continues to be, felt by councils and communities in regional and remote Australia," ALGA says.
ALGA argues further that road maintenance provides good and rapid stimulus for local economies. "Every $1 spent on maintenance services could result in 3.5 direct jobs compared with only 2 direct jobs for major road and bridge infrastructure projects." 
Subscribe to our newsletter
Sign up to receive the Trade Trucks e-newsletter, digital magazine and other offers we choose to share with you straight to your inbox
You can also follow our updates by liking us on Facebook. 

Trucks For Hire | Forklifts For Hire | Cranes For Hire | Generators For Hire | Transportable Buildings For Hire