Top Five Scania Trucks from the Last Decade
---
We count down our favourite Scania trucks from the last 10 years. Which tested model will end up at number one?
Found in over 100 countries and with a history dating back to the 1800s, Scania has built a reputation for its progressive approach.
Whether its vehicles are running freight across the country's vast expanse or delivering locally, the Scandinavian company is a recognisable fixture in the Australian trucking industry.
So, we are taking a look back over the last 10 years to pick the best Scania vehicles tested by our team.
Like our Kenworth countdown, we looked for trucks that really struck a chord with our reviewers, be it for innovation, inspired design, hauling performance, or that elusive X-factor.
Whether you agree with our verdict or not, choose your favourite in the poll at the bottom for it to go into the running for the Favourite Truck of the Last Decade, as decided by our readers.
5. P380 (8x4)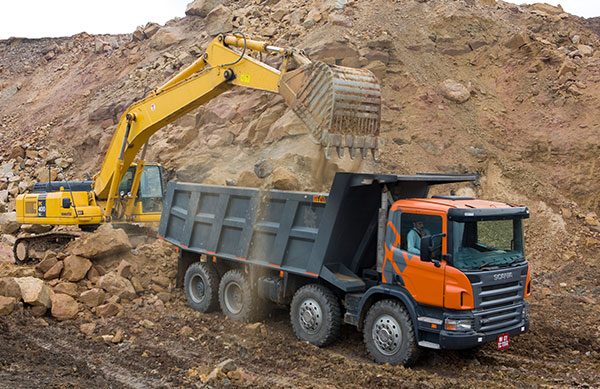 Leading our top five is the Scania P380.
A rigid with grunt, the P380 is an all-round exceptional performer — not perfect, but certainly a lot closer than some of its rivals.
With outstanding cab comfort, impressively low noise levels and an extremely effective Scania Retarder, this six-cylinder truck deserves its place in our top five.
Find Scania P380 (8x4) trucks for sale.
4. R560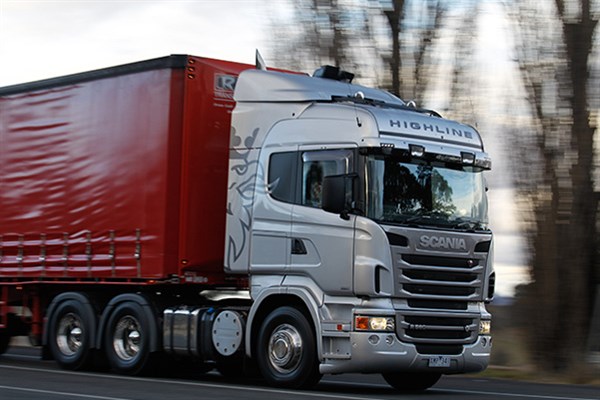 As a rule, journalists do not need to own heavy trucks — there are more than enough available for us to drive to keep us happy — so it is hard to say whether you would purchase a particular model.
That point made, there are some trucks that make such an impression on you it is not so hard to see yourself driving one on a regular basis. The R560 is one of those.
The blend of comfort from leather and wood trim, effortless performance from the 16-litre V8 and the overall sense you could tackle just about any job in Australian road transport is intoxicating.
Find Scania R560 trucks for sale.
3. G440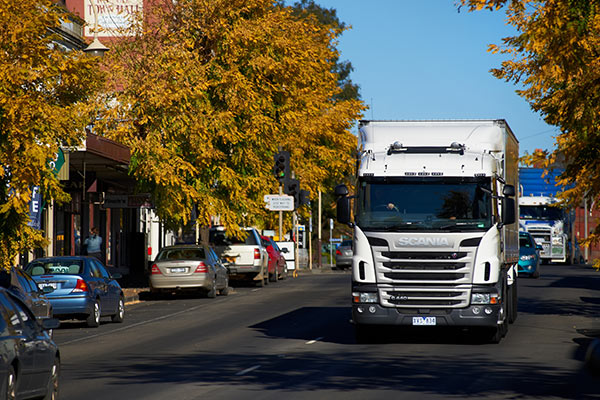 It may not be ideal for long-distance line haul, but the third-placed Scania G440 is a nimble round-town prime mover that will also handle a drive in the country with ease.
The G440 features a number of technical driver aids that can not only make the driver's life more efficient, but less strenuous, with the end result that it's possible to do a full day's work and still have the energy to enjoy the rest of the day.
With a 6x2 configuration, the G440 was Scania's move against the 6x4 driveline in Australia and it showed that the smaller version is more than capable of operating as an inter-urban prime mover.
Find Scania G440 trucks for sale.
2. R730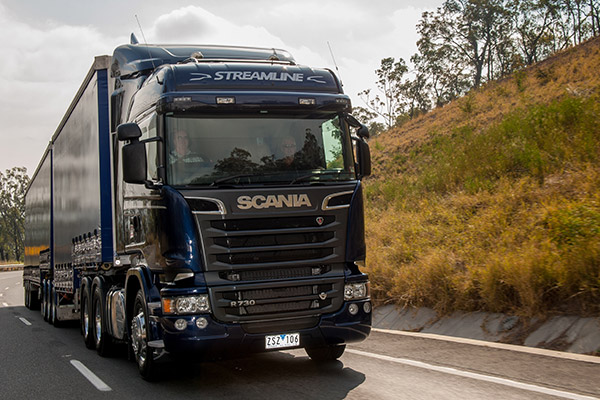 The 2012 Euro 5-compliant R730 assumed the mantle of the world's most powerful truck, taking the prestigious title from Volvo's 700hp (522kW) FH16.
On the torque side, the Scania R730 boasts a huge 3,500Nm rating, well above the FH16's already healthy 3,150.
For these alone, the R730 finishes in second place. 
Find Scania R730 trucks for sale.
1. R620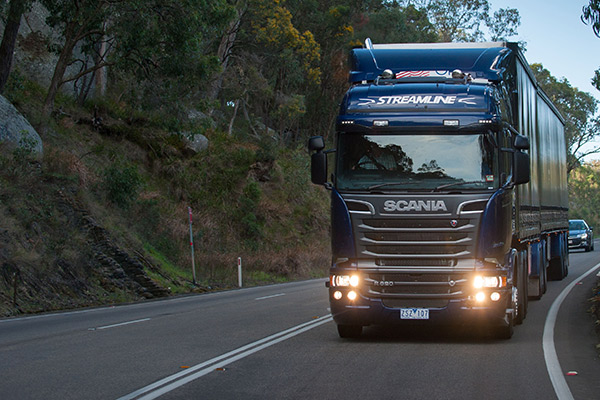 Finishing in the number one spot is the Scania R620.
These days you may not be able to hear much of the V8 burble of old but you can sure as hell feel it underfoot during a drive.
Like the R730, the R620 also runs a 16-litre V8 with SCR configuration but, as the name suggests churns out 620hp (456kW) and a 3,000Nm rating of torque.
The R620 is a great truck, especially in V8 form, and you tend to be prepared to overlook some of its shortcomings as a result.
The engine and transmission package, as well as the retarder, make the V8 a rewarding bit of gear to operate.
Find Scania R620 trucks for sale.
Falling short
R480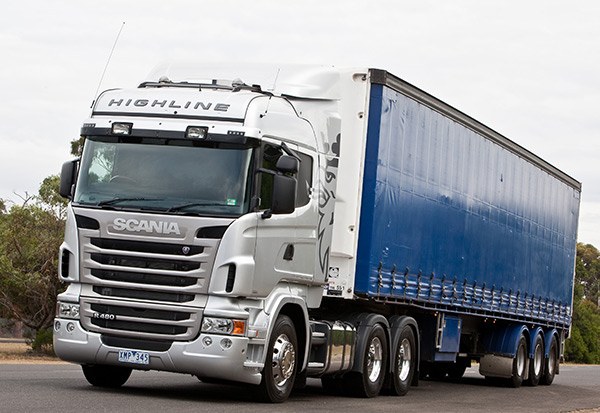 The Scania R480 is a budget single trailer line hauler that will handle a B-double on occasion.
With comfort, excellent soundproofing, and Opticruise, the R480 just missed out on being in the top five.
Find Scania R480 trucks for sale.
P420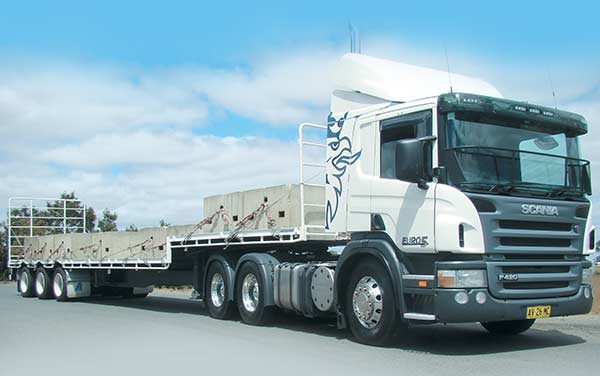 The 2012-reviewed P420 was Scania's offering to the local/intrastate market, available with a variety of cab sizes including roof height and sleeper options.
And in that role, this unit fits the bill.
It has a great driving environment, is quiet inside — and outside — and has the manoeuvrability required to deal with city traffic and roads.
It also makes a cracking fire engine!
Find Scania P420 trucks for sale.
P450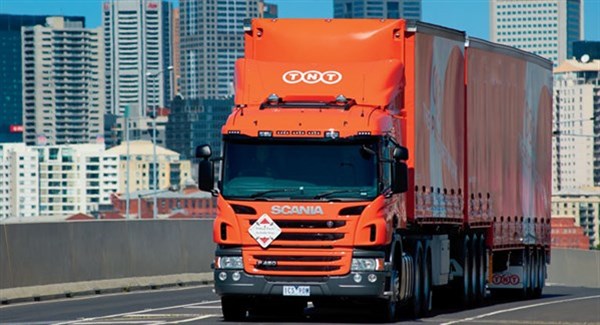 From a performance perspective the P450 is a nice little rig and one that is well at home as a metro trailer shunter.
Plus, with Euro 6 on board, this Scania is clean and green.
Find Scania P450 trucks for sale.
P320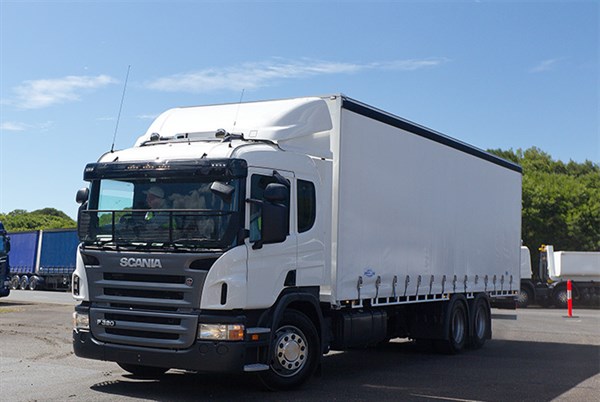 The Scania P320's chassis is well-sorted, providing a comfortable ride through a combination of airbags and steel springs, while the liftable lazy axle ensures the single drive maintains traction at all times.
However, during our review the mirror clusters still created blind spots, particularly at T-intersections, and it seemed odd an urban runabout was offered without drink holders.
Our overall impression was that the P320 is well worth looking at for operators looking for a truck capable of double duty, as either a local or inter-urban workhorse.
Find Scania P320 trucks for sale.
Subscribe to our newsletter
Sign up to receive the Trade Trucks e-newsletter, digital magazine and other offers we choose to share with you straight to your inbox
You can also follow our updates by liking us on Facebook. 

Trucks For Hire | Forklifts For Hire | Cranes For Hire | Generators For Hire | Transportable Buildings For Hire