Beach, bush, building sites and bulldust
---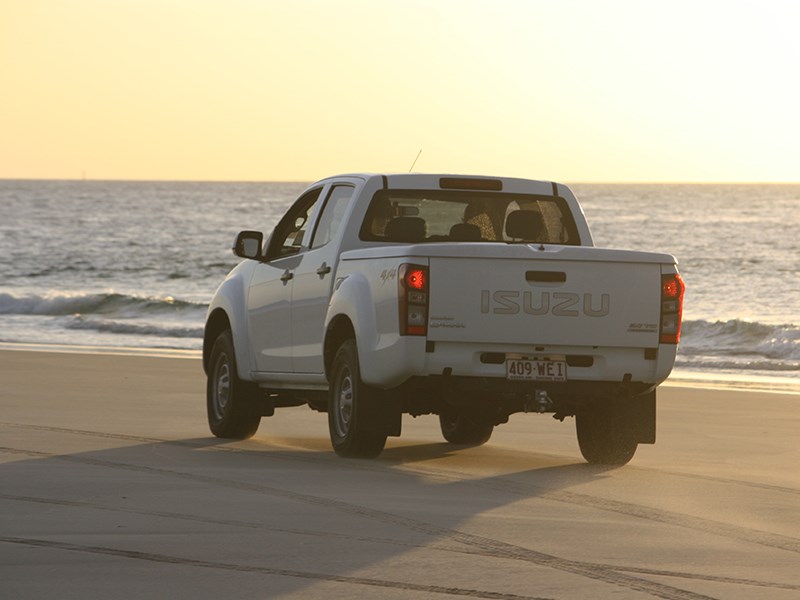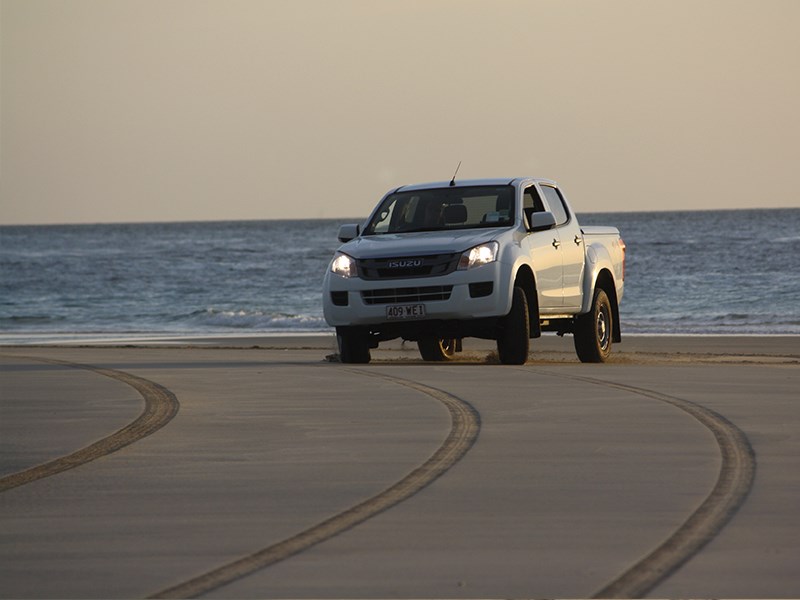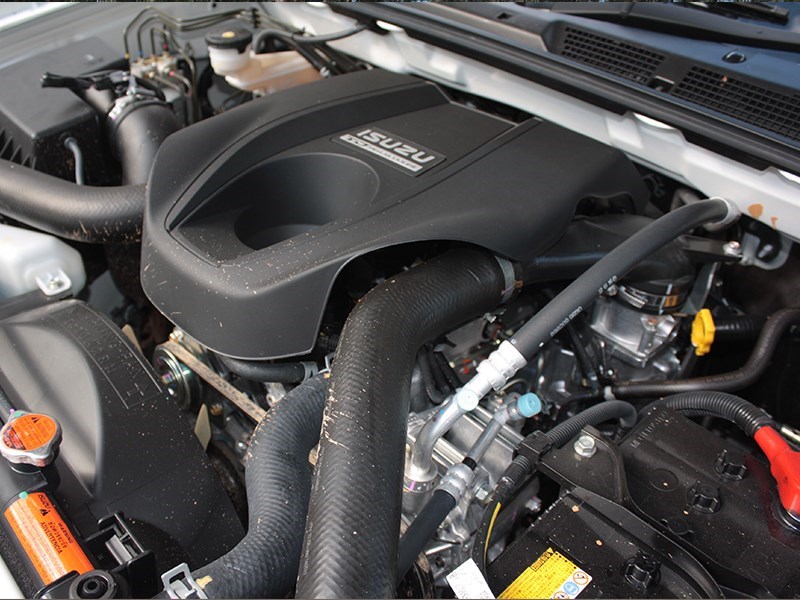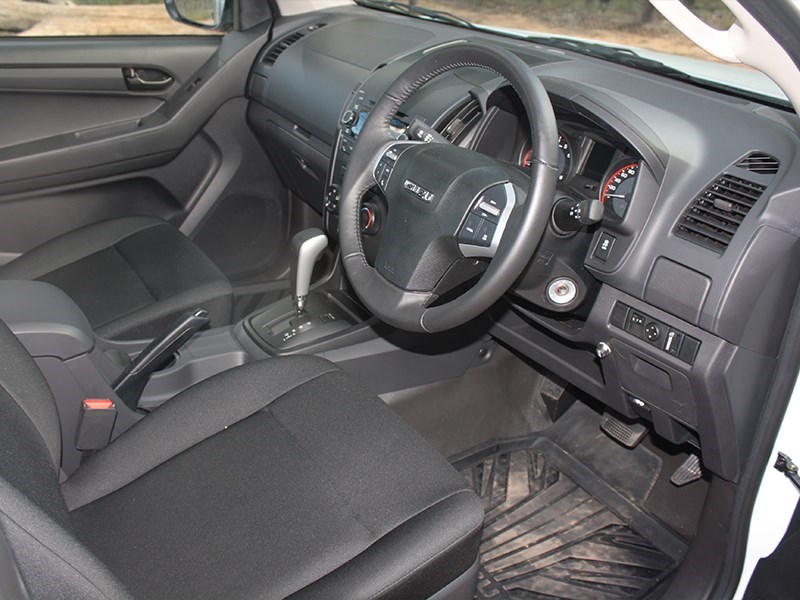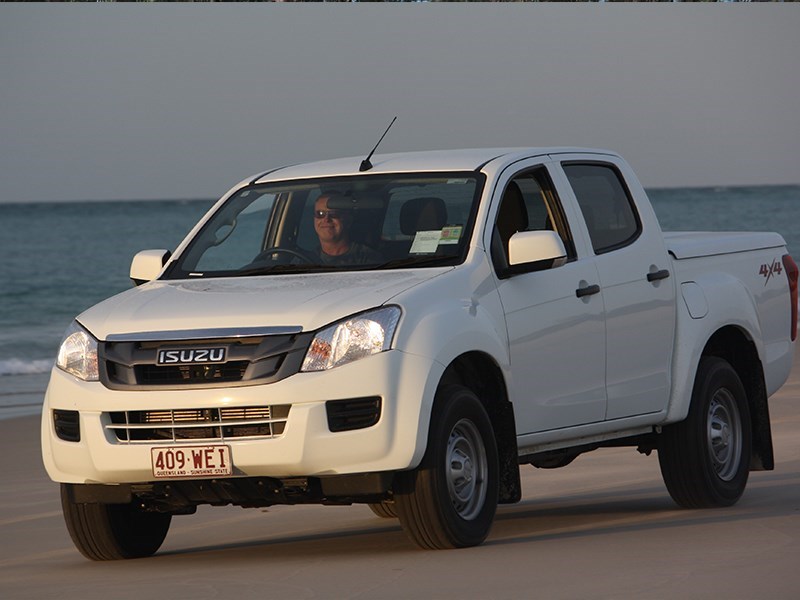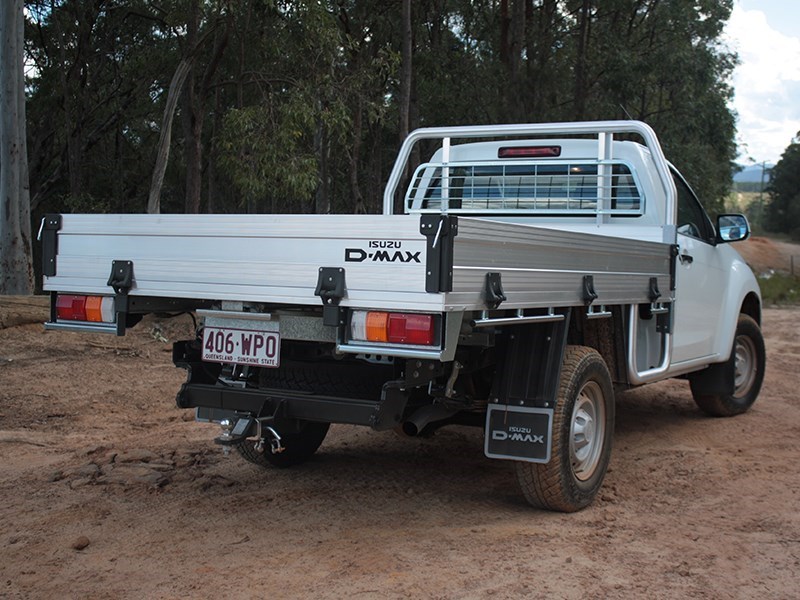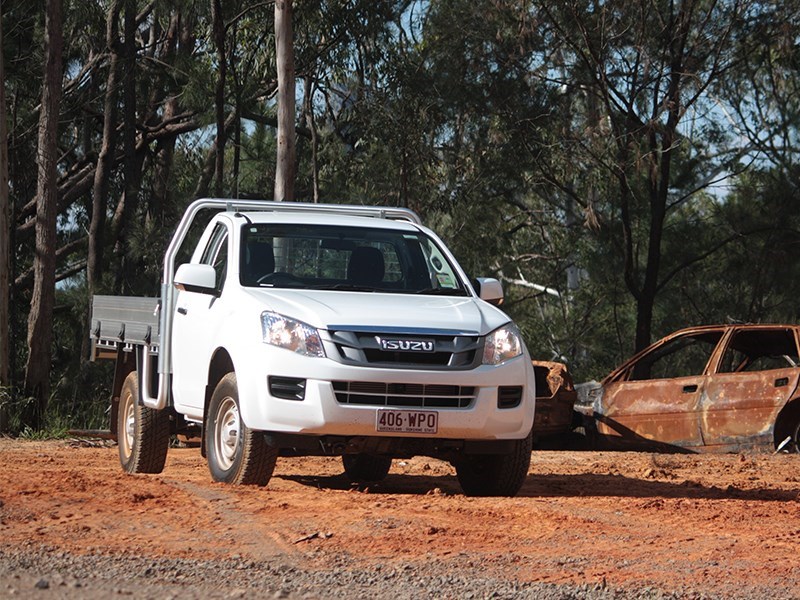 We attempt to find out why the Isuzu D-Max rates so highly with those who want dependable working wheels
At the dawning of a new year, I've had to have a good hard look at myself. Not for too long though, it could get ugly.
But, there are plenty of resolutions that I should be able to adhere to…but probably won't.
Not swearing under my breath at other road users for example, or limiting myself to one coffee a day, or drinking light beer.
However, there is one that I will resolve to uphold. I will stop using the words "humble" and "modest" when referring to the Isuzu D-Max. It's just hard when the Isuzu is just so damned unassuming in its demeanor.
Trouble is that as the equipment ante has been upped in the Australian ute market, the D-Max does seem a little 'plain Jane' these days. But maybe that's not a bad thing.
As it's competitors have updated and added more creature comforts, stripes and fancy alloy wheels, the D-Max has stayed the course of being the choice of those in the know when it comes to a dependable off-road and work ute.
But spend a little time with the humble (oops) hay hauler and it's hard not to find yourself finding a little affection for the D-Max.
And the latest VFacts sales figures show that there are plenty who agree.
As of December 2016, the D-Max sat at number 3 on the sales charts for 4x2 cab chassis work utes, behind the market leading Toyota HiLux and Ford Ranger, and at number 4 in the booming 4x4 dual cab segment.
In the flashy 4x4 market, the D-Max is still outselling the heavily revised Holden Colorado that it shares it's platform (but not it's mechanicals) with.
A Euro 5 update is just about to lob locally. And much of the competition has used the change in emissions laws to update and revise.
No doubt the D-Max will be no exception, to a point. But as players like Volkswagen and eventually Mercedes Benz and Renault raise the prestige ute bar, you can't help but wonder if the Isuzu is going to lag a little in customer perceptions.
A new platform is still a way off yet, but it was confirmed in 2016 that the age-old cooperation between Isuzu and GM with the D-Max/Colorado will be at an end.
For the future, it will be Isuzu and Mazda working together on a light commercial platform for the masses.
But, on the eve of it's new update, we decided to take a couple of more work-focused examples of the D-Max for a drive.
And hopefully gain an insight as to why the D-Max rates so highly with those who want dependable working wheels.
My 4x2 single cab D-Max certainly wasn't going to standout in a Bunnings car park. It was plain white with an aluminum tray and steel wheels.
Inside was the same old hard plastics rubber floor mats and dated looking instrumentation.
But that's exactly what this part of the market wants. Nothing too fiddly, clever or fragile. It just needs to work.
It also helps that the Isuzu comes with a pretty attractive warranty; five years/130,000km plus five years roadside assist and three years capped price servicing.
And that's perhaps where why the D-Max has picked up quite a following. Ultimately, it just works.
At 130kW/280Nm, it's not the most powerful ute on the market. The 3-litre turbo-diesel donk is a tad grumbly and feels a bit old school compared to some of the more sophisticated power plants out there.
A 5-speed Aisin auto sat behind the engines of both utes we drove and again, it has a certain comforting simplicity in operation.
Payload for our SX low rider 4x2 comes in at a handy 1265kg for the auto and braked towing is 2500kg. With a good 800kg on board that SX can feel a little breathless but it still feels like it could lug away all day.
The 4x4 models get the ute segment's benchmark 3,500kg braked towing. Again, the driveline struggles a bit with that kind of load on the tow bar. But, regardless, you still feel like it's having a fair old crack at it.
The rear suspension does plummet with that sort of weight on board but it doesn't resort to bump steering or any other nose up antics. It still inspires confidence that you'll get the job done, even if it's a little slow when pushed.
On jumping into the base dual cab SX auto 4x4 you are also greeted with the same work-day office.
Nice deep rubber mats trap the dirt off your boots and the hard dash plastics plastics and fabric seats feel like they'd handle a scrubbing brush if needed.
To get it dirty, we headed to the sand tracks of Moreton Island.
The D-Max's Terrain Command 4x4 system is the shift-on-the-fly set up that you find on virtually everything these days. The 4x4 high range can be grabbed at speeds of up to 100km/h.
The Isuzu does often get compared to the Holden Colorado. However, while they do share a chassis and body, the drive trains and suspension of the two utes are completely different.
The D-Max is quite stiffly sprung, as you'd expect of a work truck. As a result, it can be prone to cocking a leg in really rough country.
In the soft sands of Moreton Island, however, the Isuzu plugged away gamely in 4x4 low.
At times I opted for high range in firmer ground. But the D-Max's electronic traction control can't be switched off in high range 4x4. Unlike low-range, where it switched off automatically, this encourages it to bog down in soft, sandy conditions where a bit of wheel spin can help keep the little truck moving.
The lack of a rear diff-lock also hampers the D-Max in off-road conditions. Given the obvious work ready nature of the Isuzu, a rear diff-lock across the 4x4 and Hi-Rider 4x2 models would be a handy addition.
After a few weeks of D-Max motoring, I was starting to get the attraction of the Isuzu. The D-Max just works, no fuss, no fiddling, it just works.
You can throw bags or tools into the cab without fear of breaking or banging knobs, buttons or levers. There are very few bells, beeps or buzzers to annoy you.
There aren't a multitude of settings for the driver's seat. You can't accidently turn on the seat heaters. There are none.
It's just a case of turf your gear in, flick the key and hit the road. The relative simplicity of the D-Max inspires confidence in this day and age. For those who work, the D-Max just works. You've kinda got to respect it for that.
Subscribe to our newsletter
Sign up to receive the Trade Trucks e-newsletter, digital magazine and other offers we choose to share with you straight to your inbox
You can also follow our updates by liking us on Facebook. 

Trucks For Hire | Forklifts For Hire | Cranes For Hire | Generators For Hire | Transportable Buildings For Hire