Old vs new: Fuel savings of 25%
---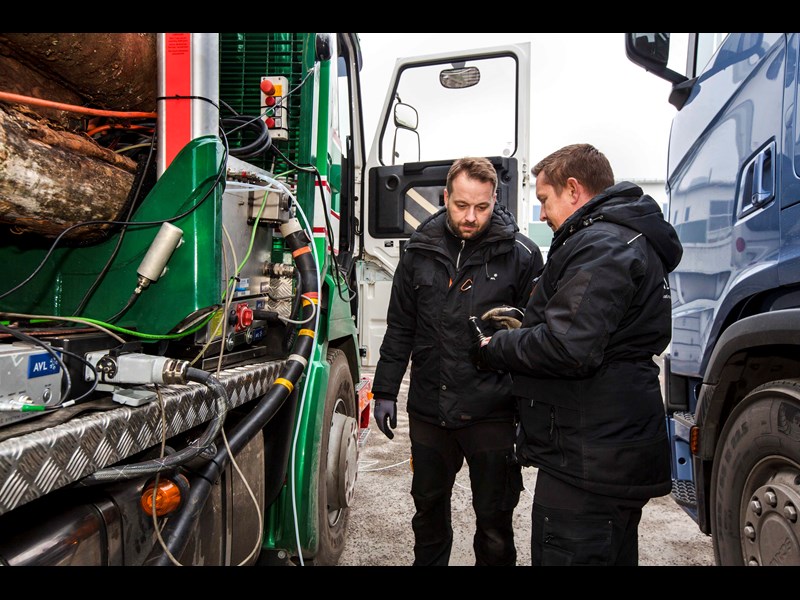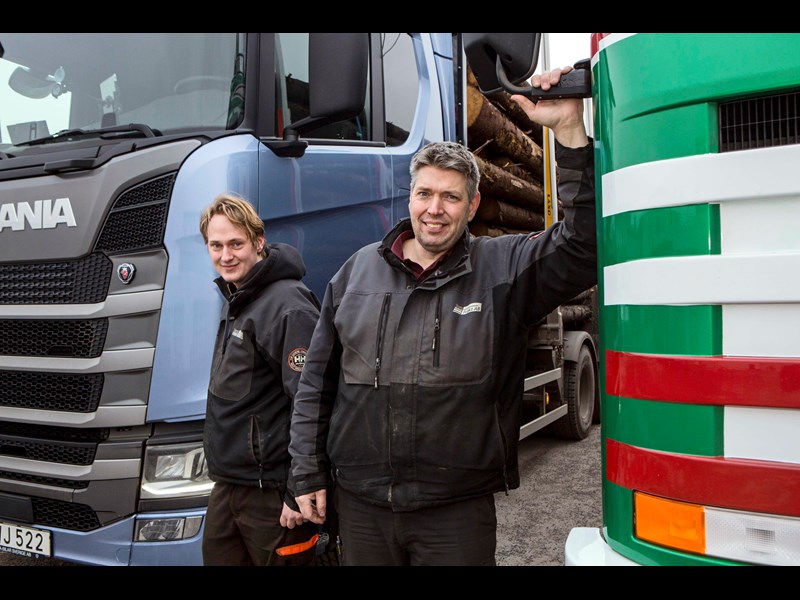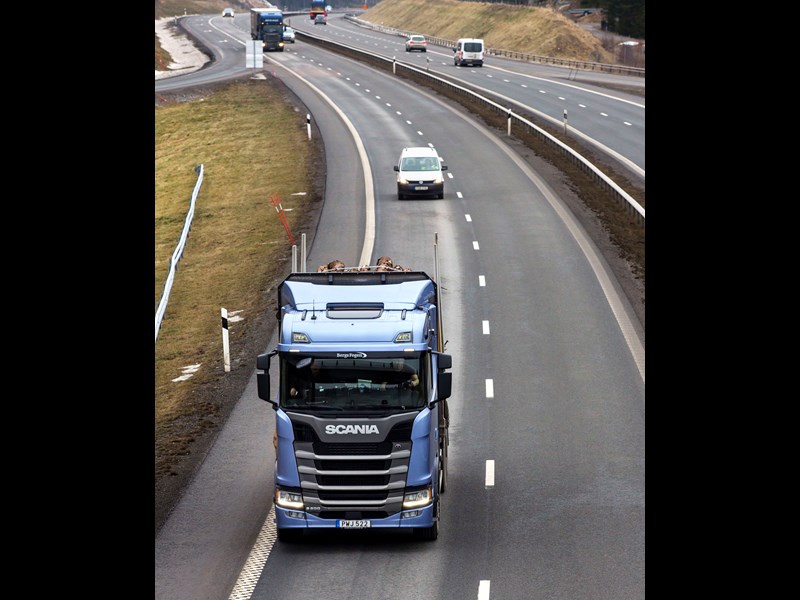 European manufacturer Scania wanted to test just how far fuel consumption improvements have come since the early 90's, so they decided to put two of their 500hp trucks up against each other…
A 1992 Streamline 143 V8 prime mover was run back-to-back with a new generation S 500 straight six; both setup to haul a load of logs across Sweden.
Fuel consumption accounts for a significant portion of running costs for operators, emphasising the importance of focusing on fuel use as a means to keep money in your back pocket.
There's the financial component, as well as initiatives from both the public and private sectors to reduce carbon emissions for environmental reasons.
"Fuel-use per transported tonne is currently the most important factor for 4X2 vehicles in European long-haul operations," said Henrik Wentzel, a senior engineer at Scania.
Since 2004, new Scania trucks have been equipped with a system for monitoring fuel consumption and emissions.
The data produced is read during servicing, allowing Scania to monitor progress over the years.
"When we compare vehicles used in more or less the same way, the statistics show that fuel consumption has dropped by 1.3 percent per year since 2004," said Mr Wentzel.
"At the same time, nitrogen oxide emissions have dropped significantly and constantly sit under the tough compulsory threshold, which is currently 0.4 g/kWh."
Scania asked powertrain-testing company AVL to conduct an independent test with their two vehicles.
The company measured fuel consumption and nitrogen oxide emissions over six identical 140-kilometre test drives of the 25-year-old Streamline 143 and newly manufactured 2016 New Generation Scania S 500.
The older truck had a V8 engine with a displacement of 14 litres, while the new truck had a straight six with a displacement of 13 litres that was more powerful across the rev range.
"We did it this way (using a straight six) because both vehicles reflect typical timber transporters of their day," said Mr Wentzel.
The test drives took place at the beginning of February 2017 and the 143 was in very good condition and was an exhibit at the Scania museum in Södertälje prior to the test.
During testing, the vehicles were driven at 85 km/h on the same stretch of Swedish National Road 73, south of Stockholm, at the same time, and by the same two drivers.
They had the same cargo weight, which gave the new vehicle a small advantage as it was lighter overall.
"The most important effect of the lower curb weight of the new vehicle is that it can transport more timber per transport," said Mr Wentzel.
"This means fewer journeys and thus lower emissions."
The drivers were forced to swap between the two vehicles so that the test results wouldn't be influenced by who was driving.
The interesting part about the drivers, Johan and Lucas Remmert, is that they're father and son!
"The biggest difference was the noise level," said Lucas.
"In the cab of the new truck, it was completely quiet. The gearbox on the S 500 is also extremely quick. It handles cold starts, eats up the hills, and knocks its current competitors out of the park."
His father Johan agrees, saying, "Comfort-wise, it's clear that things have become much better."
"At the same time, though, I got quite nostalgic about the 3-series. It was more like real driving. I'd choose it for a Sunday drive," Johan said.
The test results turned out to be in line with developments since 2004.
 In the 24 years between the production of the two trucks, fuel consumption fell by about 25 percent. Nitrogen oxide, impressively fell by 95 percent.
"It's confirmation that the improvements that we are gradually introducing produce consistent results over time," said Mr Wentzel.
"That's the way it is with the development of diesel engines. There's no revolutionary fix for everything, and instead it's all about working hard on the details."
Mr Wentzel points out that engines have become more efficient, as well having greater torque and power for their size; Aerodynamics has been improved, semi-automatic gear boxes reduce fuel consumption, rear axle ratios are lower, auxiliaries have improved, and the curb weights are lower.
"This experiment provided a really pleasing result," he said.
"Our increased focus on fuel consumption and harmful emissions has given good results."
Subscribe to our newsletter
Sign up to receive the Trade Trucks e-newsletter, digital magazine and other offers we choose to share with you straight to your inbox
You can also follow our updates by liking us on Facebook. 

Trucks For Hire | Forklifts For Hire | Cranes For Hire | Generators For Hire | Transportable Buildings For Hire