Road Crew: Toyota HiAce Crew Van
---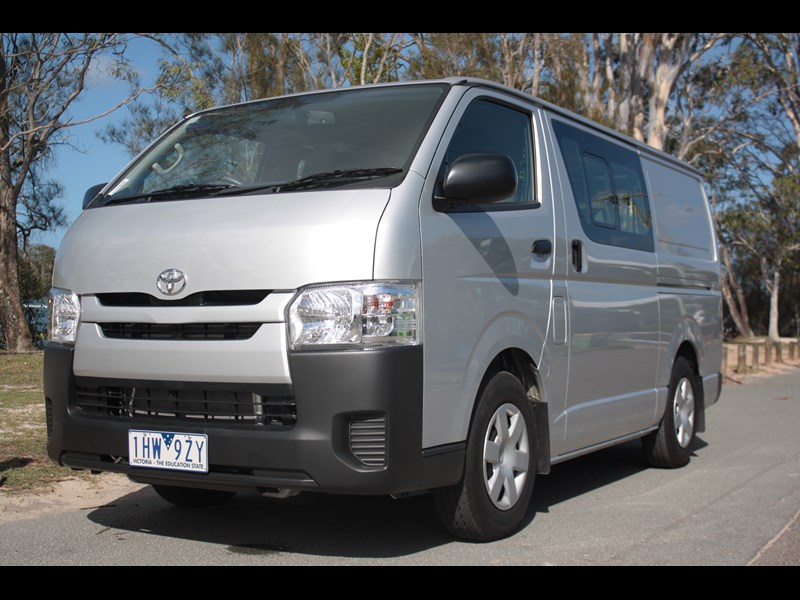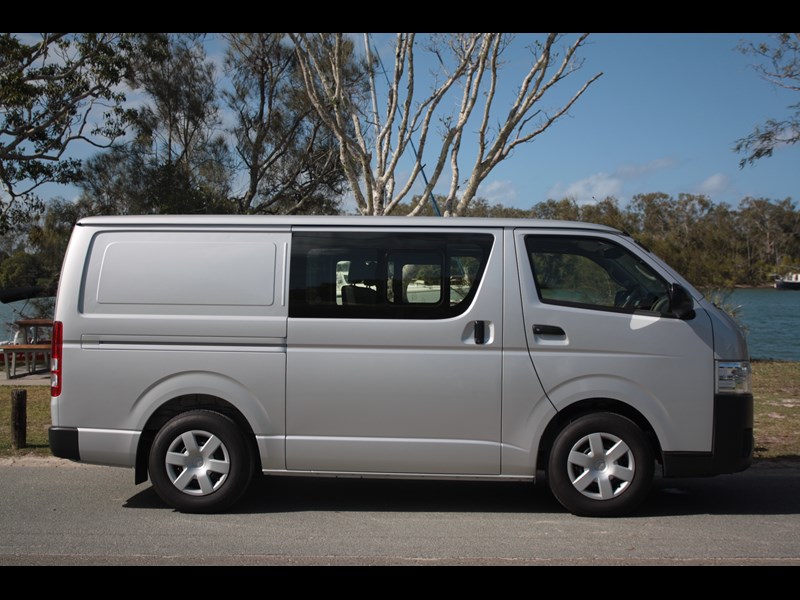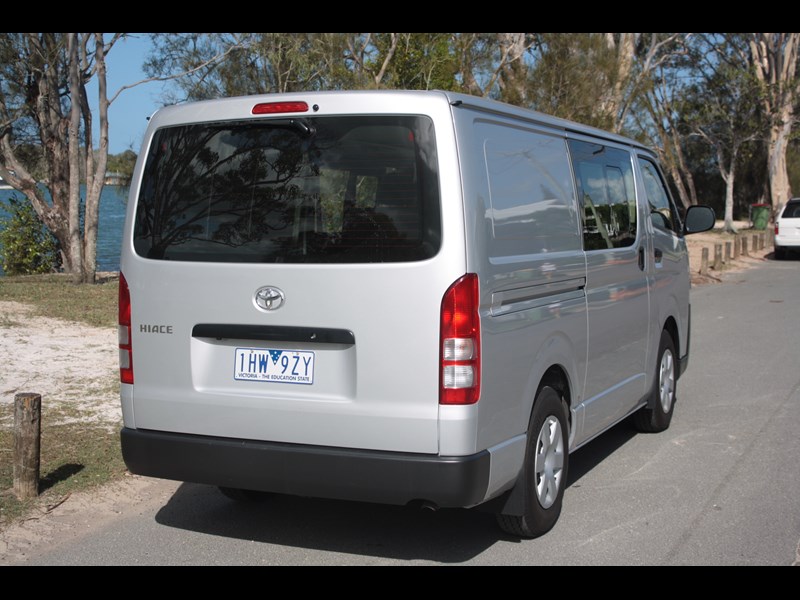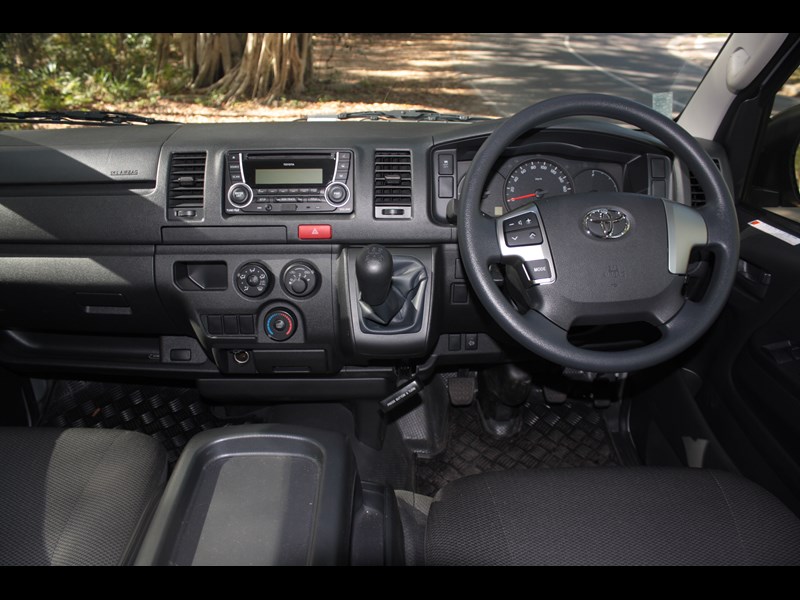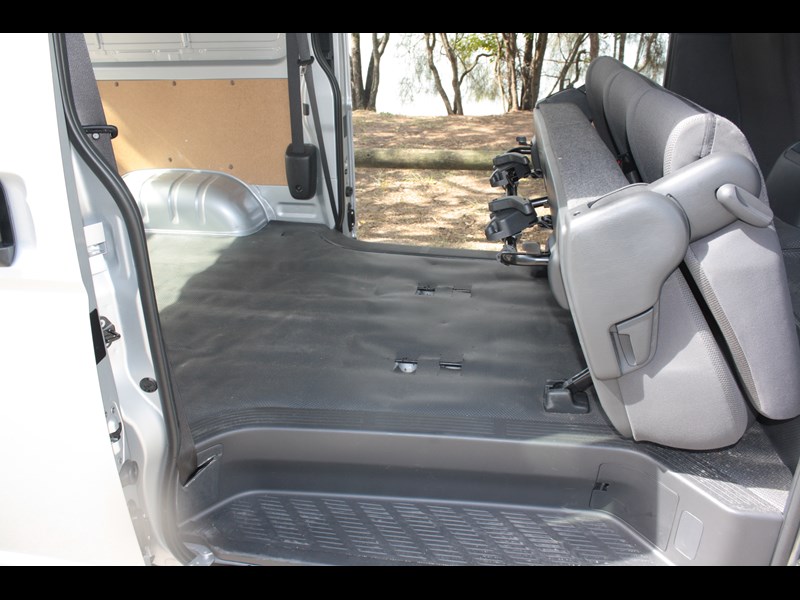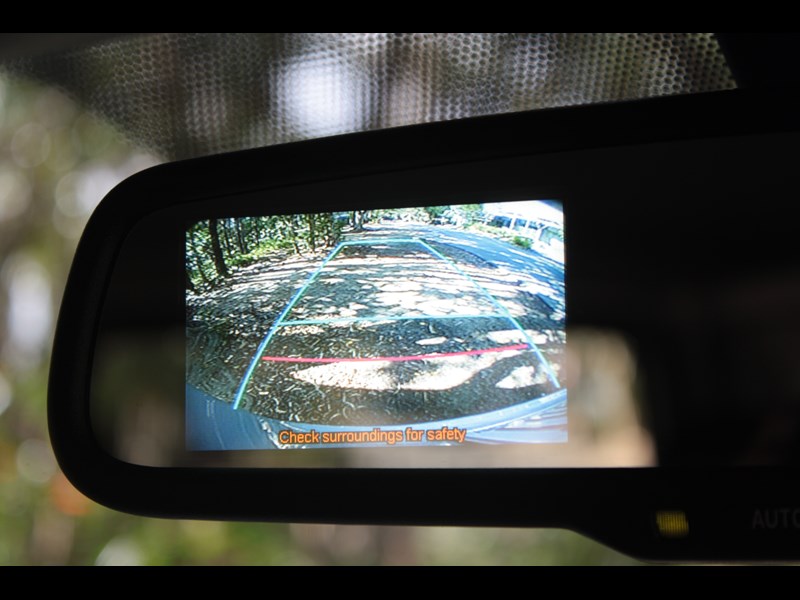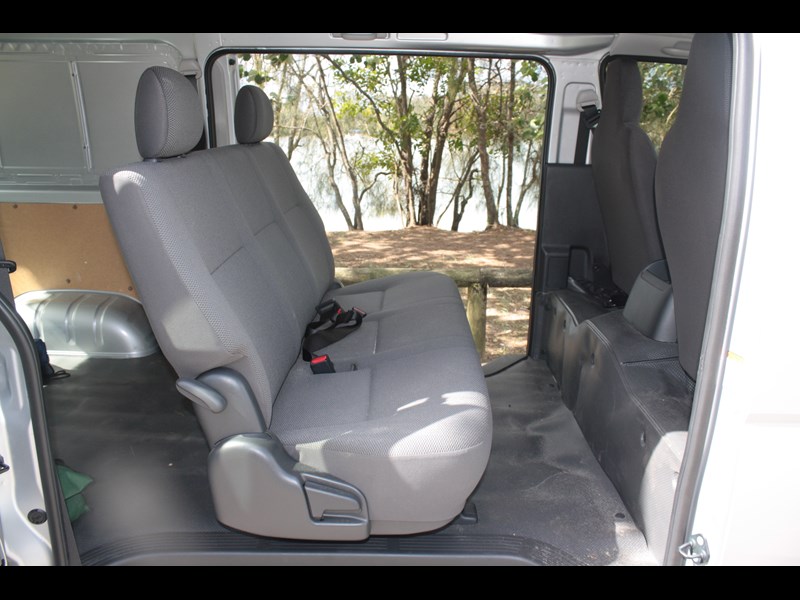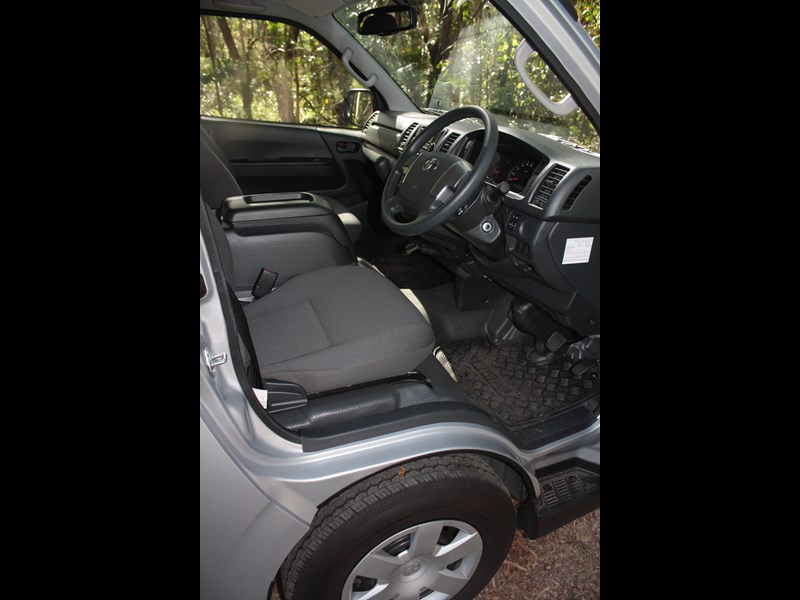 Matt Wood gets behind the wheel of Australia's favourite van, the HiAce, and this time it's the Crew model.
Australia's favourite box on wheels had a quiet update last year. Don't feel bad if you didn't notice, nobody really did.
The Toyota HiAce dominates the mid-sized van market in this country. Some may say almost inexplicably. In the face of flashier, more ergonomic and some may say safer well-priced competition the HiAce quietly thumbs its nose at all-comers and just keeps on selling.
The specs themselves are nothing to write home about. An ageing 3.0 litre 100kW/300Nm turbo-diesel provides power to the range though a 2.7 litre petrol powerplant is also an option. There's a choice of 5-speed manual or 4-speed automatic transmissions and all that somewhat modest power gets to the ground via the rear wheels.  The HiAce is available in long wheelbase and super long wheel base form with bus variants available as well.
You probably can't really blame Toyota for doing "just enough" to get the HiAce over the line for Euro 5 emissions. The market continues to gobble up what is the last remaining forward control van available here. The Euro 5 update also saw the addition of electronic stability control as well. The ESC package includes a Hill Hold function for manual models and brake assist. The HiAce also gets a couple of airbags.
Other nods to safety include daytime running lamps and a reverse camera displayed in the electrochromatic rear view mirror.
Euro 5 has seen the addition of an active regen diesel particulate filter which automatically burns off the trapped particulate nasties when required. That said Toyota is claiming a 4.6% improvement in urban fuel economy with the Euro 5 update.
To have a closer look at this somewhat mystifyingly popular van we recently grabbed the keys to a HiAce Crew. Our silver steed was the diesel/manual version with a bench seat fitted to the rear. The LWB HiAce typically has a load area of 6 cubic metres and it will seat 5 (including the steerer) and will carry nearly a tonne, just not all at the same time as the HiAce's GCM is 2,800kg.
Extremely adventurous souls with time on their hands can also tow up to 1,400kg braked.
Toyota has a reputation for conservatism and the HiAce is no exception. It is the wheeled business appliance personified. Fabric seats are the only concession to luxury in a wash n wear vinyl interior. Of course it does feature a Bluetooth enabled stereo and air conditioning but there are no touchscreens or whiz bang digital menus to fiddle with. The HiAce has no time for your petty human need for gadgets and gimmicks; it's for working and working hard.
And as the sales figures suggest, working is something that it does very well. Climbing into the driver's seat is still a grab handle swing off the ground but once seated it's all adequately comfortable. Cruise control is standard kit now and is controlled via a column mounted stalk. Radio controls are also mounted on the steering wheel.
The gearshift juts out of the bottom of the dash freeing up floor room and a small console occupies the space between the two front seats.
Twisting the key fires up the 3 litre oiler which will sound familiar to anyone who's owned the previous gen HiLux ute or Prado. It's pretty agricultural in sound and in performance, dependable maybe but basic nonetheless.
The gearshift is commercial, but not offensively slow to operate. It is well placed and within easy reach.
Once you work your way up through the gear ratios the HiAce will happily sit on the legal highway limit. Though its rear wheel drive layout and lack of a solid load area bulkhead (an option on most competitors) means that there's a hell of a driveline roar resonating through the van's body. Of course loading it up helps reduce this. It handles as you'd expect and doesn't deal well with side winds or buffeting from passing trucks, but again that's to be expected for most vans.
Clearly around town is the HiAce's natural habitat. And scooting around the city is something that it does very well. The old-school rear wheel drive/forward control layout means that the van has an excellent turning circle. U-turns in urban streets are a cinch.
As a crew van the HiAce features 2 glazed sliding doors in the rear and a lift up glazed tailgate. I managed to kidnap some passengers to asses the ride in the rear. Apart from the driveline noise all said legroom was good and the bench seat was reasonably comfy.
But, this is really a commercial proposition not a family car. Unless you really despise your family I would advise against the HiAce as a place to stash whining kids. The side windows are small and provide some ventilation but there are no air conditioning vents or USB outlets back there.
This crew van is really just that. A work van that has the flexibility to seat workers, maybe just as long as you're not planning to cross three states in it. The rear bench does fold down for extra load area, however even when completely folded down and tilted forward it still intrudes into the load area. There's also no forklift access due to the lift up tailgate.
The vinyl lined interior of the Toyota is almost disarmingly practical. Spill your coffee? Hose it out. Spill a load? Hose it out. Back seat apprentice drops their kebab? Hose it out. And this no doubt is one of the attractions that the HiAce holds.
It's hard to ignore one glaring safety aspect of the Toyota. The forward control layout could potentially leave front seat occupants vulnerable in the event of frontal collision. It does get an ANCAP rating of 4 stars, this was back in 2011 so is not really comparable to the current testing regime. It's also worth remembering that ANCAP don't particularly care about your feet; they care about the head and main trunk of the occupant. Apparently that's where the important stuff is.
Vans for most people are a workplace, not a vehicle for enthusiasts (though there are some motorcross teams and surfers that get a little creative with their HiAces). But as a practical box on wheels the HiAce does tick the….er…box.
However, as other Toyota models have evolved mechanically the HiAce seems to have lagged behind. The 2.8 litre diesel now found in the HiLux and Prado for example is an exceptionally smooth and quite efficient engine and would be perfect in the HiAce.
But in the mid-sized business appliance part of the Australian market no other van even comes close sales wise. No doubt he market will continue to vote with its wallet regardless of observations from the likes of me. And perhaps that just shows just how formidable Toyota's reputation for reliability and back up really is.
Toyota HiAce LWB Crew
As Tested Price: $38,750 MRP
Warranty: 3 years 100,000km
Toyota Capped Price Servicing: $240.00 per service (diesel)
Subscribe to our newsletter
Sign up to receive the Trade Trucks e-newsletter, digital magazine and other offers we choose to share with you straight to your inbox
You can also follow our updates by liking us on Facebook. 

Trucks For Hire | Forklifts For Hire | Cranes For Hire | Generators For Hire | Transportable Buildings For Hire