Volvo FE, FM and FMX truck video Review
---
The revamped Volvo FE, FM and FMX are now available on the Australian market as well as the electronic Volvo Dynamic Steering system, which gained an outing at the Anglesea Australian Automotive Research Centre

In case you've been in suspended animation or in a distribution centre unloading queue for the last couple of years Volvo has completed its update of the baby FE, the multi-talented FM and the dirty FMX models.
The little FE is Volvo's vocational-ish predominantly heavy rigid offering. Euro rigids such as the FE have a bit of a hard time on the Aussie market where the Japanese have a stranglehold on price and range. They're usually available in a high level of spec that Aussie operators don't feel they need or, ultimately, really want to pay for.
In Europe, these trucks are commonly used for long distance transport. Here, they're used around town for metro pick up and deliveries.
But, the slightly posh FE now has a face in line with the rest of the range and improved visibility. Now, it's a case of 'mini me' when looking at the updated rigid.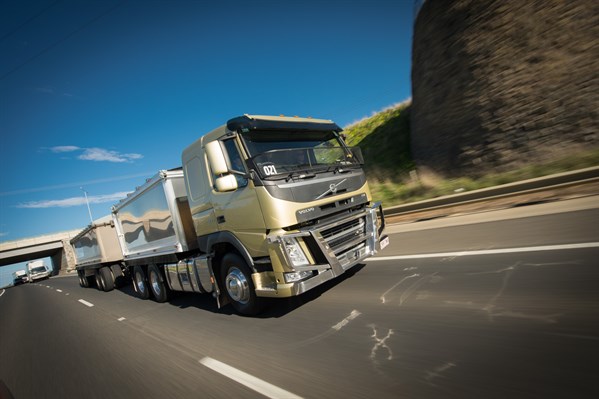 Engines
In the Australian context it also means we now have a choice of Euro 5 or Euro 6 power plants for the FE.
The Euro 5 engine is a 6 cylinder 7-litre jobby that's available in outputs from 260hp to 340hp (191kW to 250kW). Torque ratings range from 1,010Nm to 1,300Nm also.
In Euro 6 guise, the Volvo gets an 8-litre engine with power from 250hp to 320hp (184kW to 235kW) and torque from 950Nm to 1,200Nm.
The Volvo FM and FMX models are available in 6 cylinder 11-litre Euro 5
SCR and 6 cylinder 13-litre Euro 5 SCR. 
The 11-litre engine offers power from 330hp to 450hp (243kW to 331kW) with torque from 1,600Nm to 2,150Nm.
While the 13-litre offers power from 460hp to 500hp (338kW to 368kW) with torque from 2,300Nm to 2,500Nm.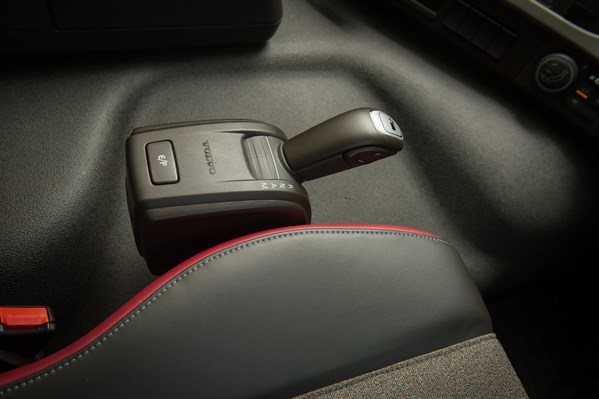 Transmission
Importantly the FE gains the I-Shift automated manual transmission (AMT). Until now the only tranny options have been a 9-speed manual 'box or and Allison automatic. The availability of I-Shift now gives Volvo one of the only, if not the only 6x4 rigid AMT package on the Australian market.
The FM and FMX is available in 12-speed I-Shift AMT, 14-speed manual or 6-speed Powershift automatic variants.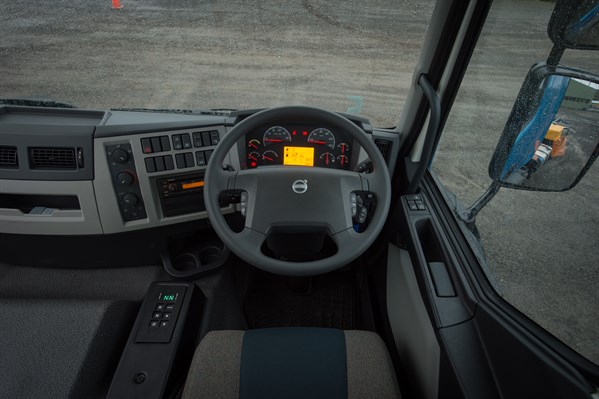 Cab and Controls
The comfy cab and excellent visibility of the FE is an appealing prospect. There's also the option of a day cab or comfort cab/day sleeper or even a proper sleeper cab which should keep the furniture removalists happy.
The FE gets disc brakes, electronic braking system (EBS), a stability program (optional) and an optional hill start aid.
The FM cab mirrors the FH interior and as you'd expect there's nothing vital out of arms reach.
The new programmable remote is available on the FM, which can be used for adjusting air suspension heights and power take-off (PTO).
While the updated range may be big enough news itself, some of the new-fangled bits of tech in the heavier models is somewhat bigger news and points to interesting things ahead.
I-Roll lets the truck free wheel descending a hill or travelling in undulating country.
I-See maps the terrain ahead via GPS and stores the data to optimise vehicle performance along that route; Smart Cruise comes as a part of the I-See package. But it's Volvo Dynamic Steering (VDS) that really caught my eye.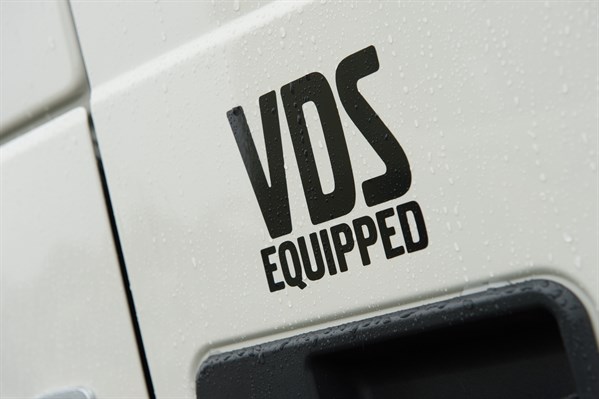 Volvo Dynamic Steering (VDS)
The VDS unit attaches to the existing hydraulic power steering set-up and gives the driver a helping hand, whether spinning the steering wheel or holding it straight on rough ground.
It holds the wheel straight when required regardless of road surface and according to Volvo can take up to 85 per cent of the steering force needed to turn the wheel of a truck.
The system can make more than 2,000 adjustments per second and Volvo reckons this is the best thing since sliced bread. As a result VDS is available on the FM, FMX and FH but not the baby of the family, the FE.
So, as you can imagine, I was keen to get my mitts on a truck with VDS to see if it really is the massive leap forward in driver comfort and truck handling that it's reported to be.
We constantly see technology flow from the car industry into trucks, from airbags and adaptive cruise control to electronic stability programs, and over the last few years we've also seen the emergence of electric power steering on cars. This has led to features such as auto parking becoming freely available.
One minute it was sci-fi fantasy, the next cars were parallel parking themselves on the street. If my crystal ball is accurate, VDS is the start of that sort of application in heavy vehicles. In fact, as another company demonstrated recently, docking a truck using a smart phone may not be that far away.
But for now VDS is here to assist the driver rather than take over steering duties and if, for some reason, the VDS unit does malfunction, the truck will operate on its conventional system.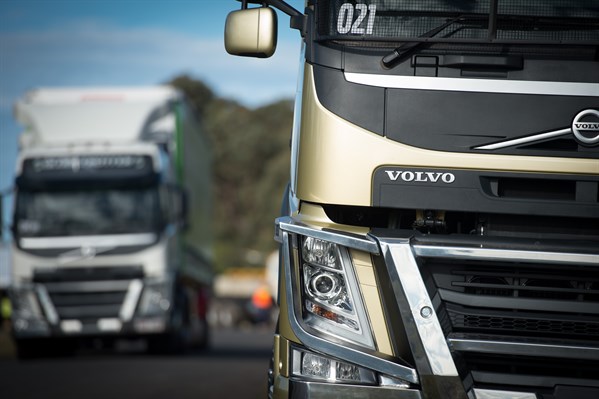 Performance
I was rather excited to have a crack at VDS and at the first opportunity I climbed aboard a FM Globetrotter down at the Australian Automotive Research Centre (AARC) at Anglesea Victoria, and … I made a complete dog's breakfast of driving it in a straight line.
Once moving, I grabbed hold of that feather light steering wheel and kept moving it in all directions out of habit. You don't realise how much you move a steering wheel until you get behind the wheel of one of these babies.
The weight and force the system applies varies according to speed with less or more assistance being applied as needed.
Reversing was a different story altogether. The FM is already a nimble little prime mover for slotting trailers into tight spots and VDS only helps make that task a hell of a lot easier.
The wheel even self-centres. At low speeds it's possible to steer the prime mover with one finger, but Volvo have already proved that with Charlie the hamster.
We also had a chance to take some trucks for a drive out on the open road with a mixture of rough country blacktop and freeway. It was here I didn't enjoy VDS that much at all.
The compromise of VDS is a lack of road feel. There's no kick-back through the wheel on rough pot holed roads — the wheel feels dead.
Dropping a wheel off the edge of the road surface is easily controlled but I couldn't feel the edge of the road. One minute I was on it the next I wasn't, it was quite disconcerting.
I'm not a big fan of the dead feeling wheel.  
On a freeway however, with a strong side wind the system was easier to live with once I stopped trying to steer into the wind.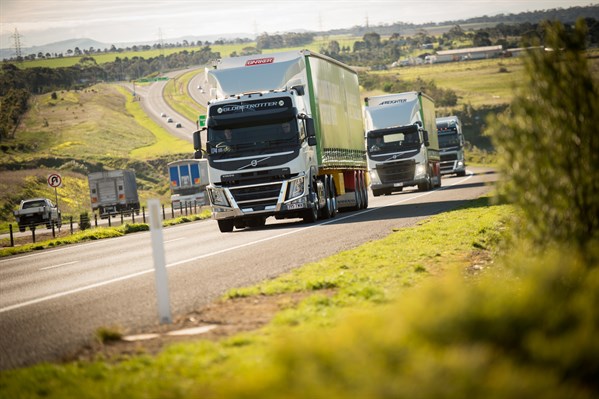 Another feature from Volvo's bag of tricks was I-Roll. Once the truck is rolling and being pushed by its own momentum the driveline free wheels and the engine idles. Put your boot on the go-pedal and the engine gives a blip of throttle and engages the driveline.
For the old-school types out there, the sensation is a little like being in 'Angel' gear but is designed to save fuel from unnecessary engine rpm when the truck is rolling.
It does however, require a close eye to be kept on the retardation and the speedometer, and if it saves some dough on fuel it's quite a nifty idea.
On the way back to the track, I traded my FM for a new FH with a B-double set.
I've been critical of the road manners of the now superseded 'Classic' FH, so climbing aboard the new FH for a spin was a reminder how well the truck steers. I reckon VDS is superfluous on this truck in a line-haul setting.
The FMX on the other hand is a different kettle of fish. It's pretty much an FM wearing steel cap boots, a safety vest and a hard hat.
It's the construction spec mud-carter of the Volvo range and is available in 6x4, 8x4 and 6x6 guise. I ran out of time to drive the off-road track, so I headed back a few days later. Luckily it had been raining; perfect FMX weather.
A greasy clay off-road track was perfect to put the FMX through its paces and check out VDS off the bitumen.
The 6x6 FMX I drove at first wasn't fitted with VDS but I was happy for an excuse to take it for a fang in the mud. For a brawny off-roader it's remarkably civilised to handle from inside the cab though the conditions were a little challenging for the truck on the steeper climbs.
I'm often fond of saying there's not much in life that can't be solved with a bigger run-up but Volvo National Product Trainer Bill Manton understandably didn't share my enthusiasm.
Manton was also on-hand to teach me few tricks with the I-Shift box.
Until the Anglesea drive day recently, I hadn't had a chance to actually drive an FE before so the whole thing was new to me anyway. The 6x4 FE I chose had the Euro 5 power plant and was backed by a 6-speed Allison automatic.
As a vocational proposition, the FE feels like a quality choice. It's quiet and comfortable, much like the rest of the range. The Allison is muted under that snug cab and, from the brief spin I had, steers quite well.
It feels a bit flash for a cement mixer or garbage truck, and for the former, I suspect tare weight would be an issue, but as a platform for pump gear, cranes or plant applications, the FE's appeal is the cab and visibility.
Underneath its chin the FE also has a three-piece bumper that is touted to reduce repair costs in this impact vulnerable area.
The flexible new FM however, not only benefits from a new look and interior but from some of the techno goodies the Volvonian boffins have launched in recent times.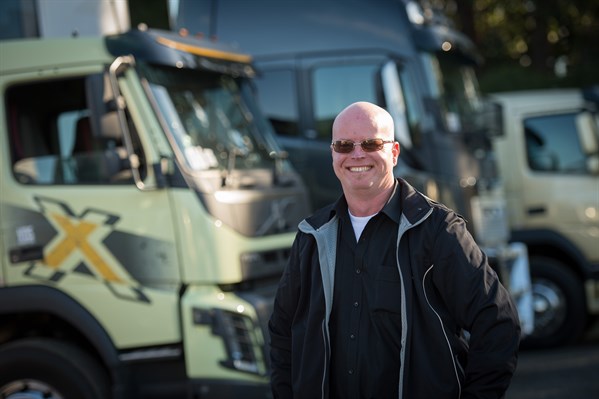 Verdict
After mud bashing in the big banger I got hold of a 6x4 tipper equipped with VDS. After only a few minutes behind the wheel it was clear to me this is the perfect application for VDS.
On rough corrugations at speed, the cab was juddering away but the wheel stayed almost perfectly still unless I moved it myself. I was spinning the wheel with one finger in a loaded tipper on a muddy dirt road, without a drama.
The dead wheel sensation I felt on the open road actually worked in favour of the tipper on the dirt. Tipper-and-dog work and off-road situations are perfect for VDS. Any application that requires a driver to be spinning the wheel constantly is going to suit VDS.
A 13-litre FM is a nicely balanced truck and my pick of the mid-range line-up, though I'm not sold on the need for VDS on blacktop work.
The FMX and VDS are a match made in acronym heaven and anything but irrelevant or inadequate … or boring.
Go here to find Volvo trucks for sale.
Specifications
MAKE/MODEL: Volvo FE
ENGINE OPTIONS: 6 cylinder 7-litre Euro 5 selective catalytic reduction (SCR) or 8-litre Euro 6
POWER RATINGS: Euro 5 260hp to 340hp (191kW to 250kW)/Euro 6 250hp to 320hp (184kW to 235kW)
TORQUE RATINGS: Euro 5 1,010Nm to 1,300Nm/Euro 6 950Nm to 1,200Nm
TRANSMISSION: 9-speed manual, 6-speed Allison automatic, I-Shift AMT
AVAILABLE CONFIGURATIONS: 4x2, 6x2, 6x4
GVM: Up to 28,000kg
MAKE MODEL: Volvo FM and FMX
ENGINES: 6 cylinder 11-litre Euro 5 SCR/ 6 cylinder 13-litre Euro 5 SCR
POWER RATINGS: From 330hp to 450hp (243kW to 331kW) (11-litre)/ 460hp to 500hp (338kW to 368kW) (13-litre)
TORQUE: 1,600Nm to 2,150Nm (11-litre)/2,300Nm to 2,500Nm (13-litre)
TRANSMISSION: 12-speed I-Shift AMT, 14-speed manual, 6-speed Powershift automatic
AVAILABLE CONFIGURATIONS: 4x2, 6x4, 8x4, 6x4, 6x6
GCM: Depends on specification
Subscribe to our newsletter
Sign up to receive the Trade Trucks e-newsletter, digital magazine and other offers we choose to share with you straight to your inbox
You can also follow our updates by liking us on Facebook. 

Trucks For Hire | Forklifts For Hire | Cranes For Hire | Generators For Hire | Transportable Buildings For Hire